Thu 09:15 AM Update — The latest HIREF (High Resolution Ensemble Forecast- pre-release version) cloud cover forecast for 1 PM Thursday—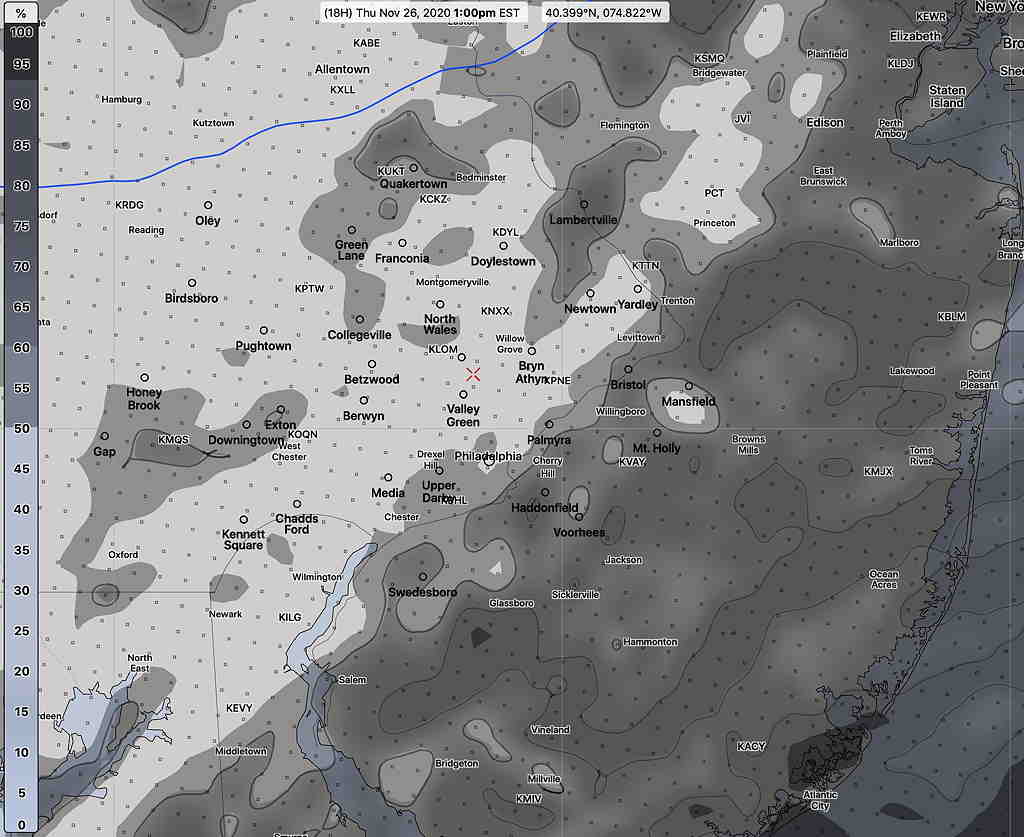 Thu 02:35 PM Update — There may be some periods of sun breaking out in the afternoon on Friday.
from Tuesday…
Tonight's models just becoming available show the front moving through 6-8 hours earlier in the day Thursday than previously forecast. Showers end early afternoon followed by some clearing by mid afternoon.