Friday's low level stratocumulus cloudiness will linger into early Saturday morning.
High pressure builds in for the weekend. However, the early part of Saturday will still be influenced by an upper trough that swings through during the morning, accompanied by several weak disturbances (areas of "vorticity"— think of them as eddy currents.) So while the sun will try to break out Saturday morning, there will be additional periods of cloudiness later in the morning until early afternoon.
Sunday will be influenced by an upper ridge, surface high pressure and a southwesterly flow of air.
Saturday—
Cloudy early morning, then sunshine.
A periods of cloudiness may return late morning into noontime, mid afternoon, then sunshine returns (updated)
Low temperature early morning 39.4º sd 3.0º (NBM model) Blue Bell
High temp 54.6º sd 1.1º (NBM model) Blue Bell area.
Winds NW 9 mph becoming gusty to 16 mph around noon
Some interesting weather for Monday as a highly amplified dip the jet flow induces strong low pressure development in the Great Lakes area—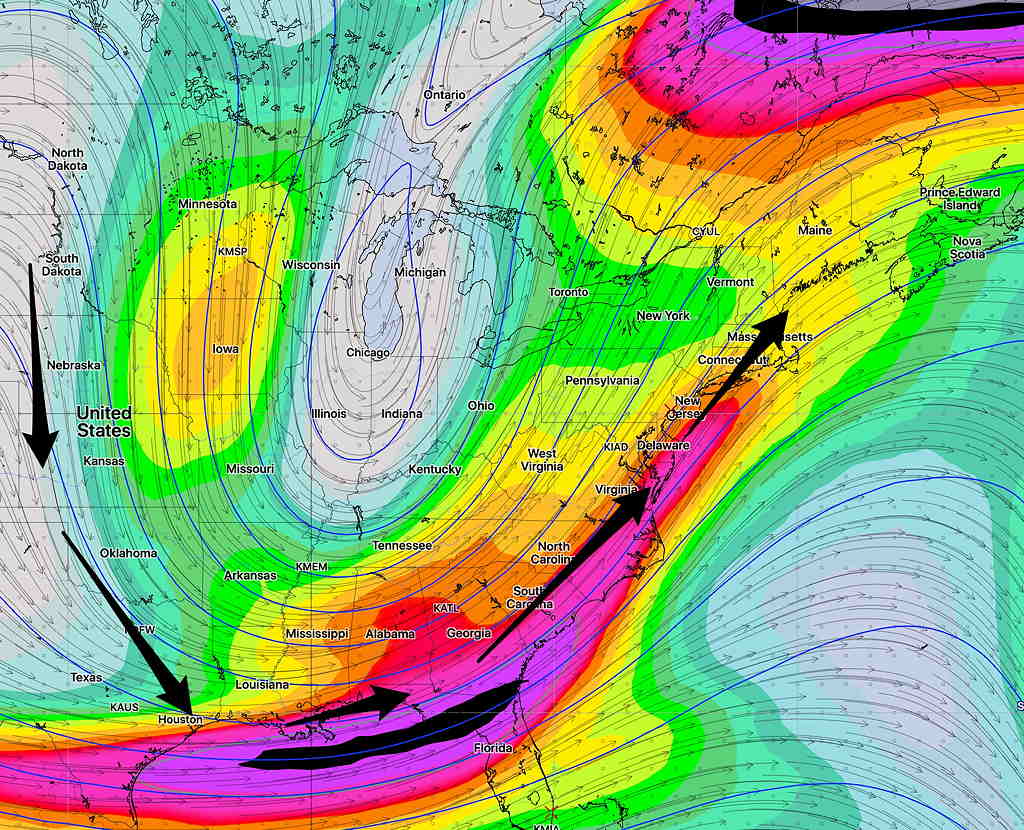 Temperatures will be chilling down next week.