Tue 11:15 PM Update — Some of tonight's models are showing a coating to about 1/2 inches of snow with snow showers described below.
There's a change in the forecast for Sunday, specifically with the timing of the rain and with frontal passage.
The latest models have delayed the cold front passage until 7-9 PM Sunday evening. The clouds and rain will similarly much occur later in the day. More sun will translate into milder temperatures.
The latest NAM-NEST delays the rain until late afternoon or evening— 6 PM or so.) The Canadian models even later.
Here's the latest High Resolution Window (HIRESW) Model (pre-release version) simulated radar at 6 PM EST Sunday.—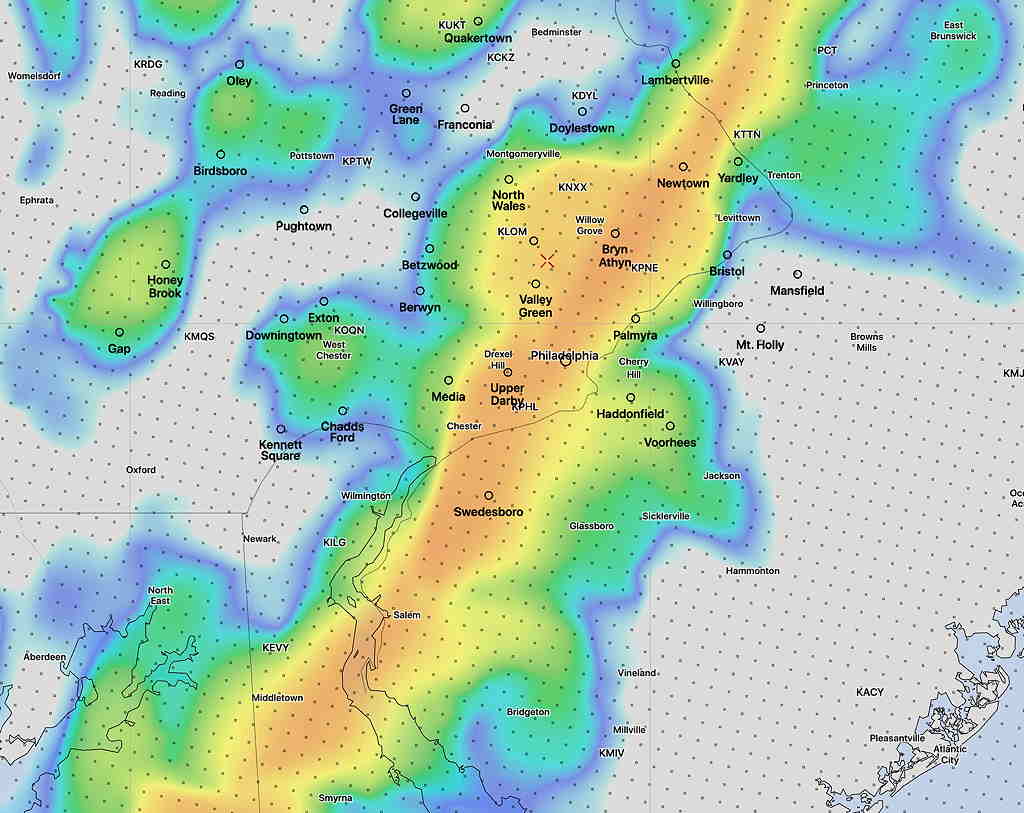 Sunday—
Cloudy, starting as light snow or a rain mix. Changes to rain for most of the immediate PHL area. A change back to light snow is possible Sunday evening north and west, with a coating at most.
High temp 41.6.º  sd 1.4º(NBM model) Blue Bell area.
Winds NE 10-15 mph
It has come to my attention that wgrib2 can be installed via MacPorts at this location—
https://ports.macports.org/port/wgrib2/summary
The version listed on MacPorts is version 2.08
I have no personal experience using MacPorts to install wgrib2.