My previous post talked about the tremendous energy expected to converge over our area on Monday as two jet streams phase.  Tonight's models just becoming available support the possibility of severe weather Monday.
I had to dust off my summer model download scripts for this forecast, as the model parameters that are of interest are the summer severe thunderstorm variety.
The latest HRRR (High Resolution Rapid Refresh) shows highly elevated severe weather parameters, especially Wind Shear, Helicity and CAPE (convective available potential energy) for November.
Two time periods are of interest tomorrow—  From 9-11 AM, extremely elevated Helicity is forecast (black shading)  High winds are likely during the 9-11 AM time period.—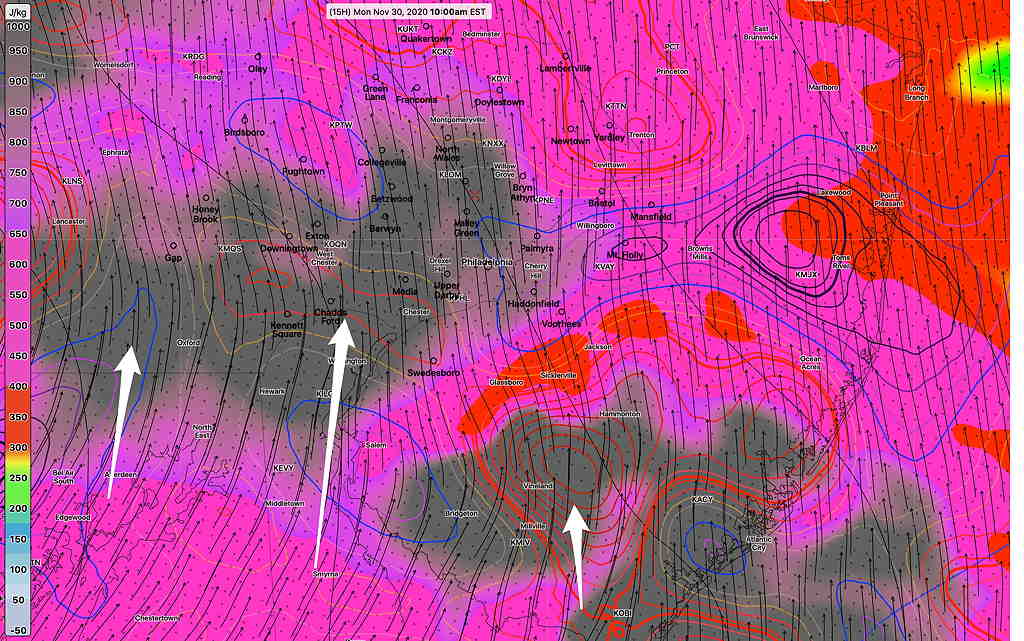 From 3-5 PM, highly elevated CAPE (for November) is forecast with the possibility of severe thunderstorms with hail —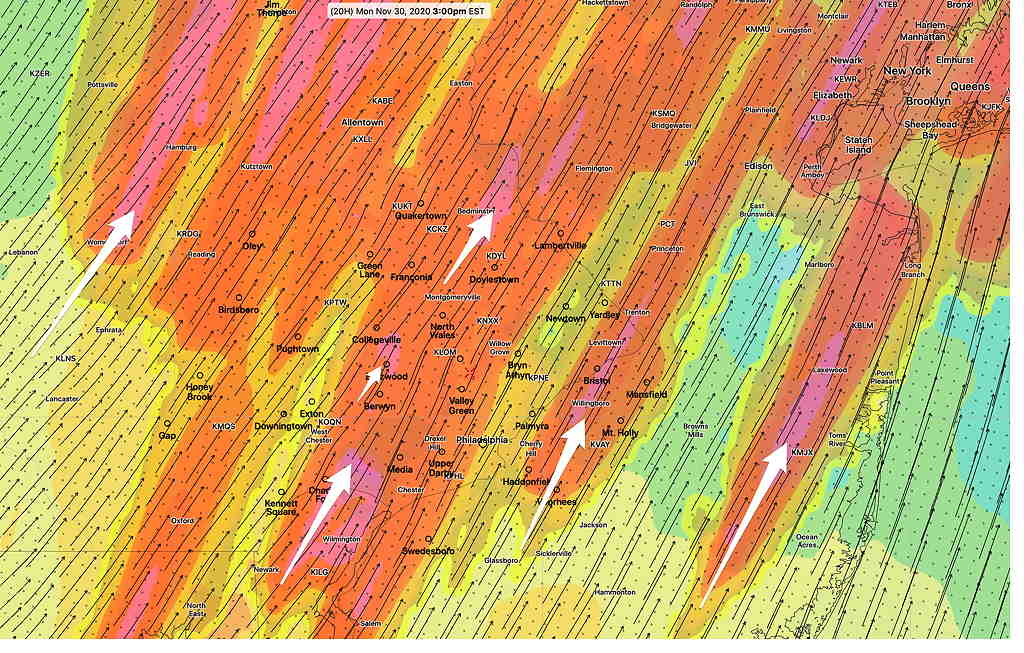 Be sure to listen to the NWS for last minute warnings.