I've been following the model forecasts for the Thanksgiving holiday and a high consensus has developed regarding the weather on Thursday.
Low pressure in the Ohio valley will pass to our west as a warm front associated with the low moves through very early Thursday morning. It will become mild!
After some moderate rain very early morning, there may be a break in the action before additional showers develop during the day as a result of an upper air wave passing over us—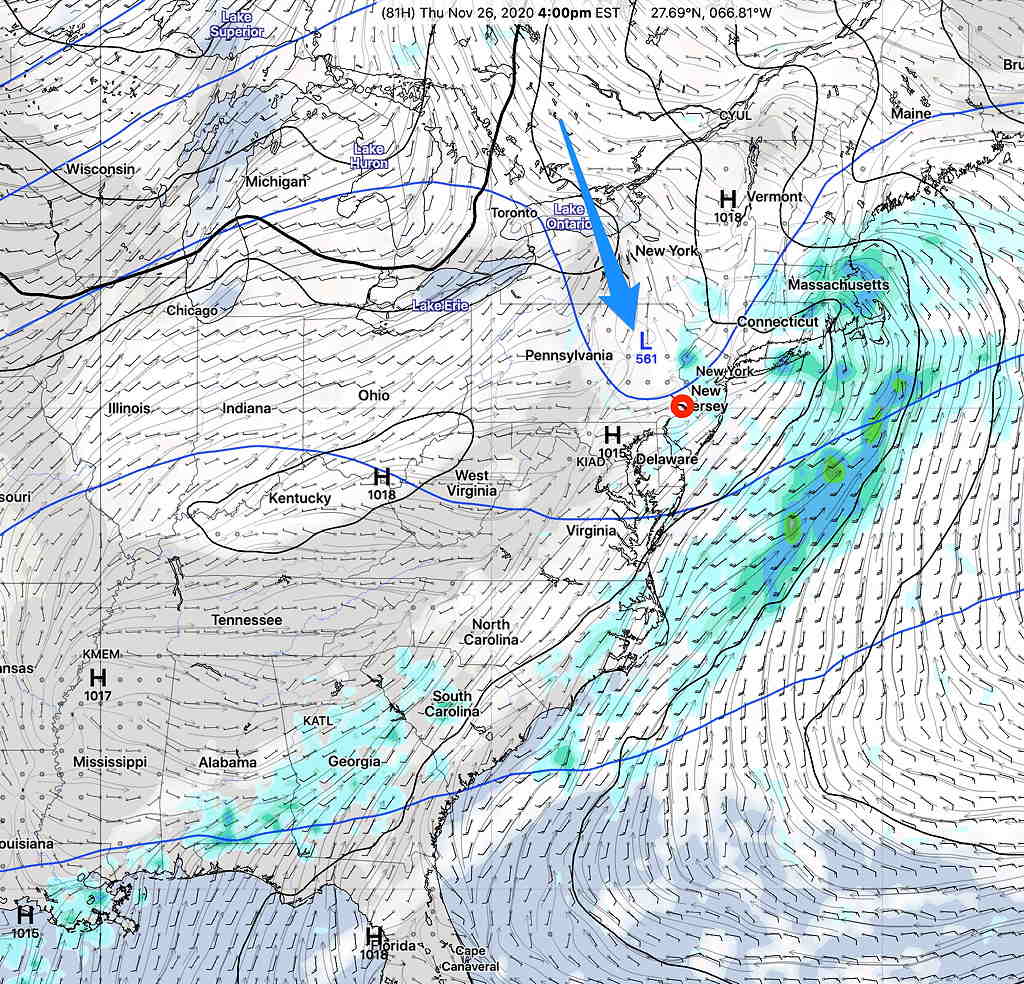 (A few days ago, it seemed that skies would clear Thursday morning, but it now appears this upper air wave will result in mostly cloudy skies with intermittent showers through the day before a weak cold front moves through during the evening.)
Sunday—
Cloudy, starting as light snow or a rain mix. Changes to rain for most of the immediate PHL area. A change back to light snow is possible Sunday evening north and west, with a coating at most.
High temp 41.6.º  sd 1.4º(NBM model) Blue Bell area.
Winds NE 10-15 mph
A weak cold front moves through during the evening hours.
There's still a "relative lack of very cold air" to our north, as mentioned a couple of weeks ago. Some of the models are showing a deep dive of some cold air in Canada early next week which would shift our temperatures from above average to below or closer to average.