The system that moved through Thursday into Friday brought some much-needed rain to the Philadelphia area. High pressure will build in for Saturday before a strong cold front moves through later Sunday.
Saturday will feature sunny skies. Highs will be not far from the average high for this time of year: 53-55º
Mostly sunny, some mid level cloudiness moves in during the mid afternoon.
High temperature 40.3º sd 1.4º (NBM model) Blue Bell.
Breezy, winds NNW 5-12 mph with some gusts to 20 mph mid-day.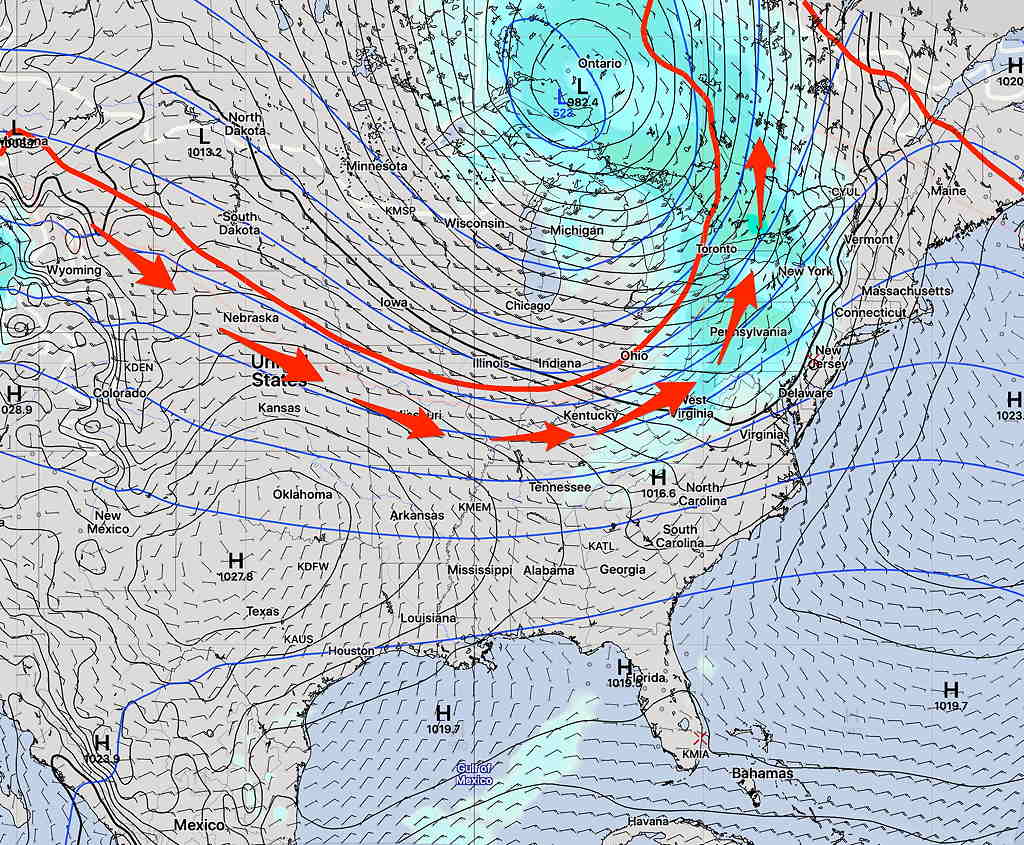 For Sunday, it will be mild. A strong cold front approaches during the day and winds will increase. There's a good model consensus that there will be light rain Sunday afternoon.
Low level clouds
Some scattered, light drizzle possible, during the mid to late afternoon.
Low temperature early morning 39.3º sd 1.6º (NBM model) Blue Bell
High temp 52.9º sd 2.4º (NBM model) Blue Bell area.
Winds E–>SE 10-12 mph with gusts to 15 mid afternoon.