Wed 03:56 PM Update — Today's latest models continue with earlier exit of the rain and the passage of the weak cold front.
Some models have the rain ending as early as noon Thursday. The model blend has the rain ending between 12-2PM. Sunshine breaks out shorty after the rain ends.
There's a change in the forecast for Sunday, specifically with the timing of the rain and with frontal passage.
The latest models have delayed the cold front passage until 7-9 PM Sunday evening. The clouds and rain will similarly much occur later in the day. More sun will translate into milder temperatures.
The latest NAM-NEST delays the rain until late afternoon or evening— 6 PM or so.) The Canadian models even later.
Here's the latest High Resolution Window (HIRESW) Model (pre-release version) simulated radar at 6 PM EST Sunday.—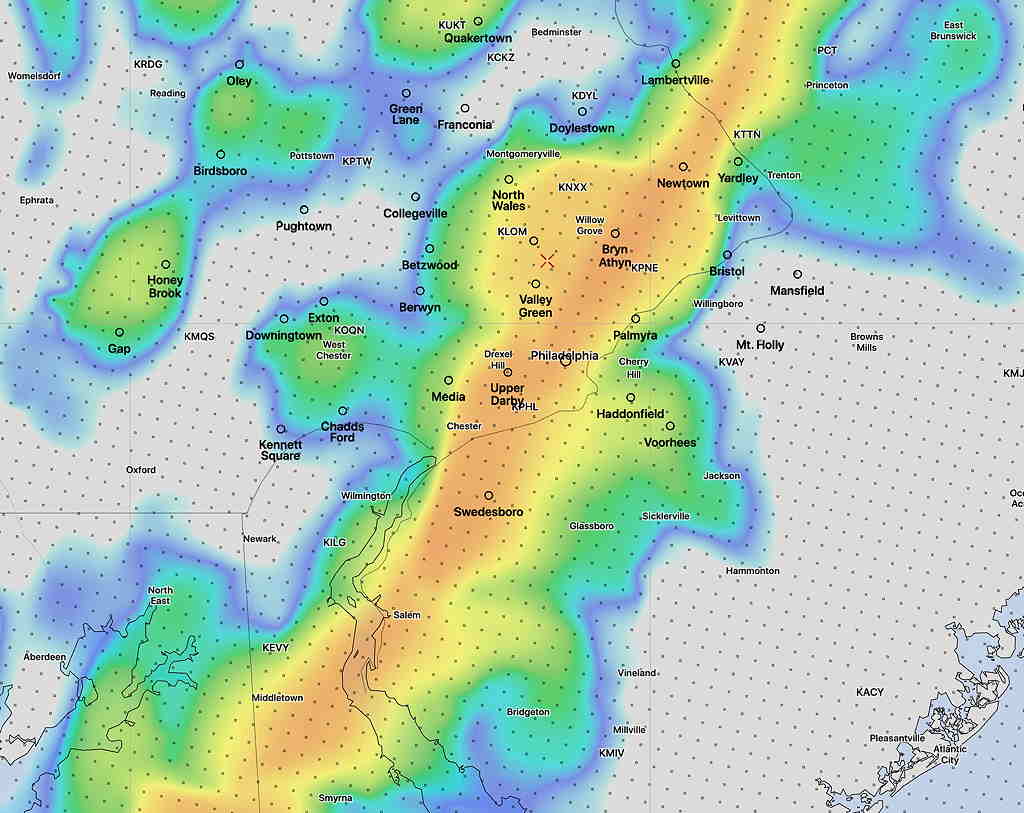 Thursday—
Cloudy with light showers possible through the afternoon.
Low temperature early morning 42.8º sd 2.5º (NBM model) Blue Bell
Mild. High temp 59.7º sd 2.0º (NBM model) Blue Bell area.
Winds SW–>WNW 12 mph.
The weather wasn't quite what had been forecast. The models over-predicted the thickness of the cloud cover today (at times the sun was breaking through mid-afternoon) and were off about the drizzle.