Forecast Update Sat 10 PM
Tonight's NAM has moved down the QPF to 0.37 inches water for Philadelphia.
The graphic with the tight gradient below is still a realistic forecast for snowfall
— areas in far Northeast Philadelphia will have less snow than areas near the airport. Areas central to Philadelphia can expect 3-4 inches.
The accumulation will be extremely location dependent, south to north.
Here are some changes— light snow continues into Sunday evening in areas south. Far South Jersey May have over 1 foot of snow.
An unusual forecast is unfolding, with a tight gradient of precipitation and larger possible snow totals. With these tight gradients, I usually go with the NAM model.
This morning's NAM had a QPF of 0.92 inches water at the airport, rapidly diminishing to very low amounts at Trenton.  This seemed like an error.  This afternoon's NAM run is still running much higher than other models, with a QPF of 0.42 inches water at the airport and a tight gradient of decline.  I don't usually use graphics for snow totals but the sharp gradient in amounts can only be depicted graphically: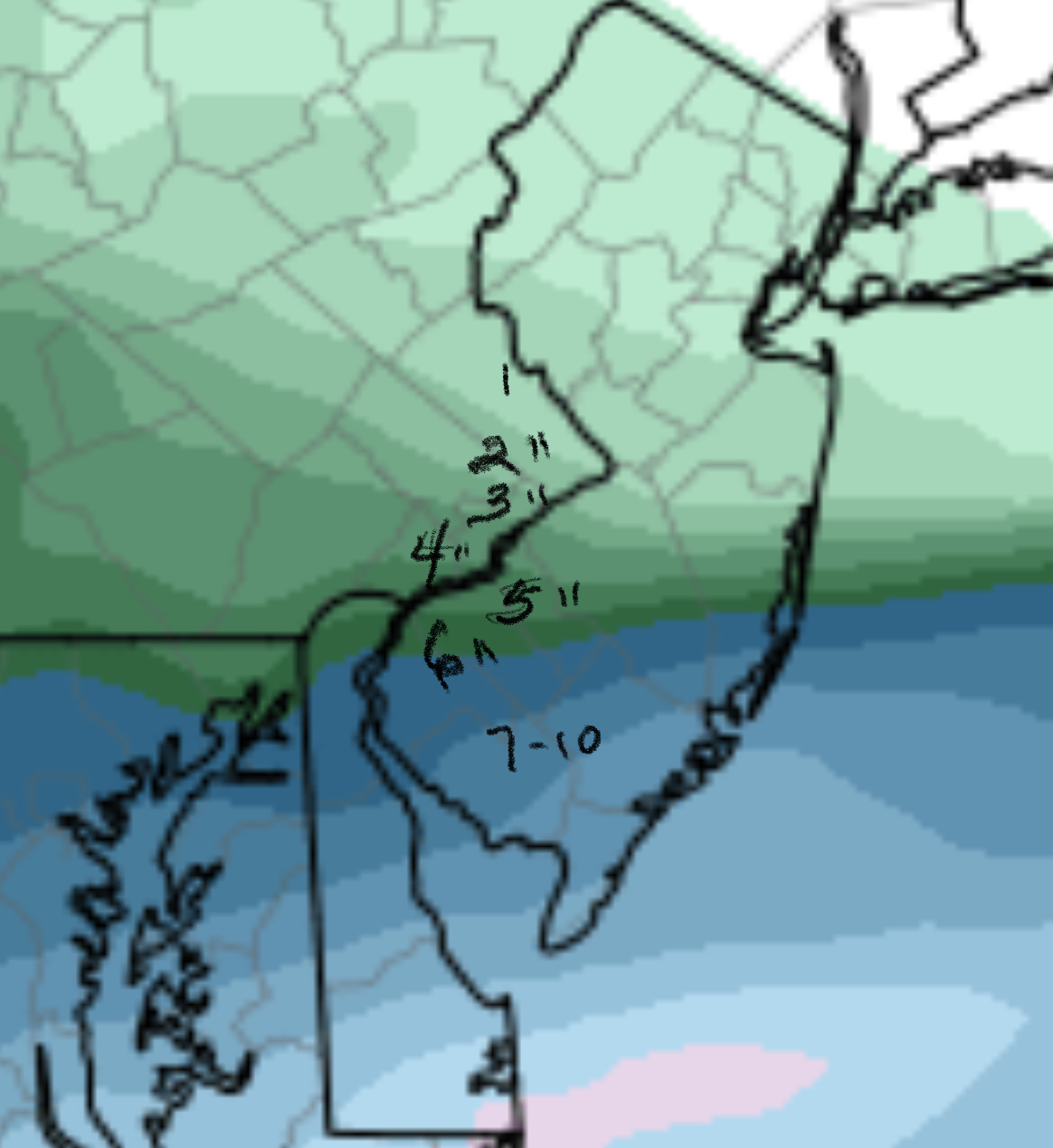 This morning's models also depicted the sharp gradient, but the QPF values were about half of the NAM prediction.
Based on the NAM, 2-5 inches will fall, depending on location north to south.
Snow will start between 10 and midnight tonight and will continue to about 1 PM on Sunday.  It's possible that tonight's model runs will back off on the high QPF values, but you're reading this blog to find out what the possibilities are.