The latest NAM data has become available.  Here are the trends:
The precipitation moves in earlier,  now beginning between 3 and 5 PM.  The NAM is showing a warming trend in all levels of the atmosphere that will extend further north than previously predicted.
Precipitation possibly starts as snow but quickly mixes with sleet and rain and changes to all rain by 7 PM in Philadelphia and by 9 PM in the northern and western suburbs.  A coating to less than an inch of accumulation in and around Philadelphia followed by heavy rain Saturday night.  Total QPF values about 1.90 inches water.
The arctic front moves through about 8 AM Sunday morning. Some changeover to snow showers possible, but little or no accumulation in and around Philadelphia.  High winds and gusts.  Temperatures rapidly plunge to below freezing by 1 PM and into the teens by evening.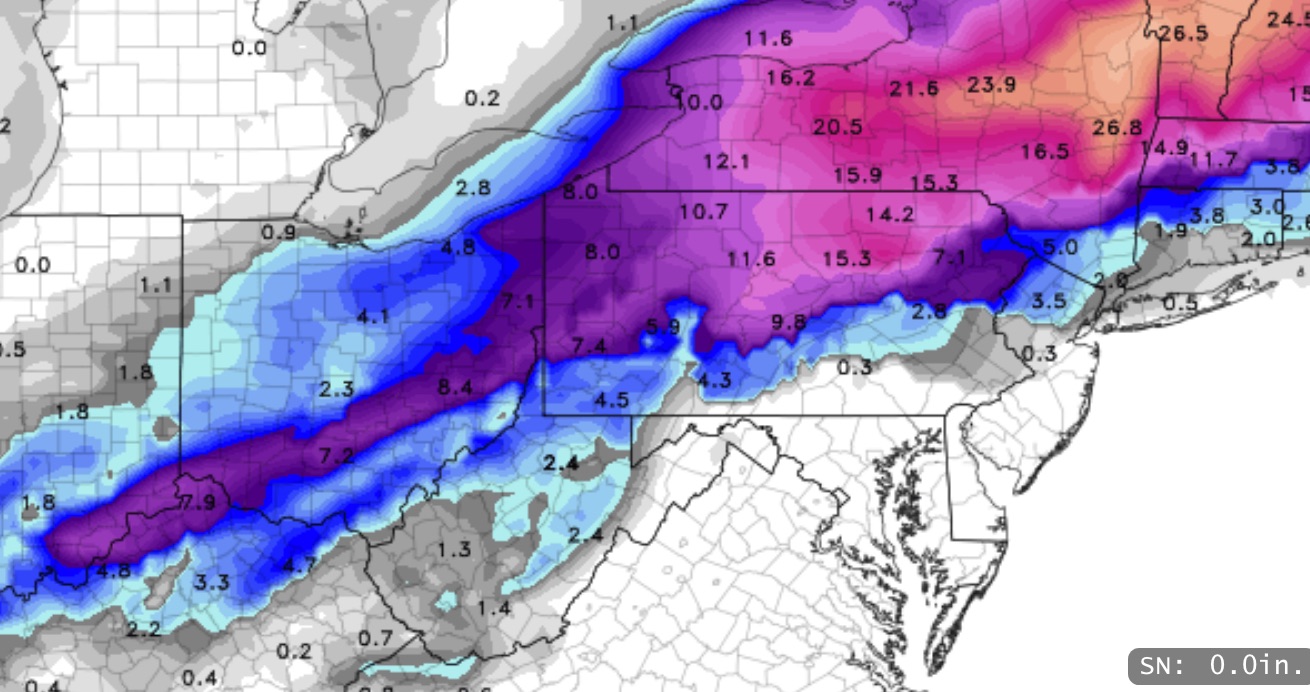 With the high winds, open roadways may dry but areas of pooled water or drainage will quickly freeze by afternoon.
So this is really looking like just a heavy rain storm and a sharp cold front for Philadelphia and the immediate areas.