Sun 07:55 PM Forecast Review — The
HIRESW
-ARW did the best with this forecast.
Sunday
Considerable spread continues in the model forecasts today with the amount of rain/showers Sunday afternoon.

Many of the higher resolution models have only some sprinkles, mostly northwest of our area. The model blend has virtually nothing in the immediate PHL area.
This is reflected in the NBM radar/rain forecast: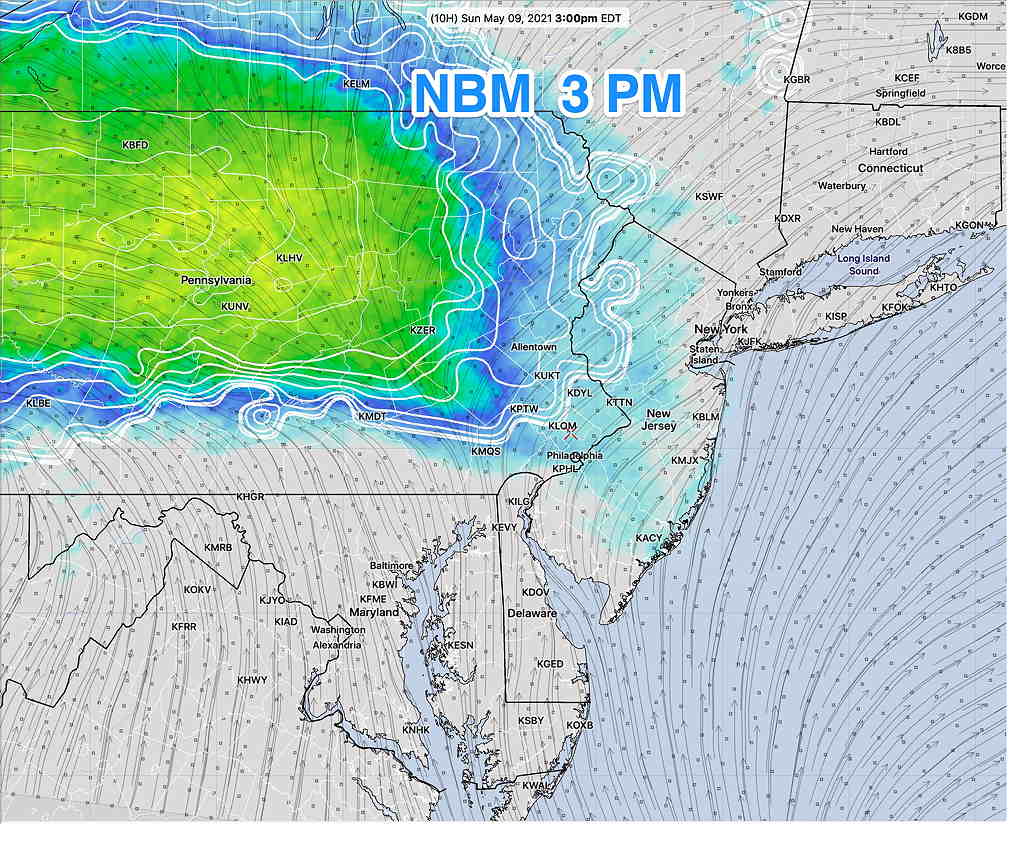 The GFS has more of a precipitation shield nosing into our immediate area between 12 and 3 PM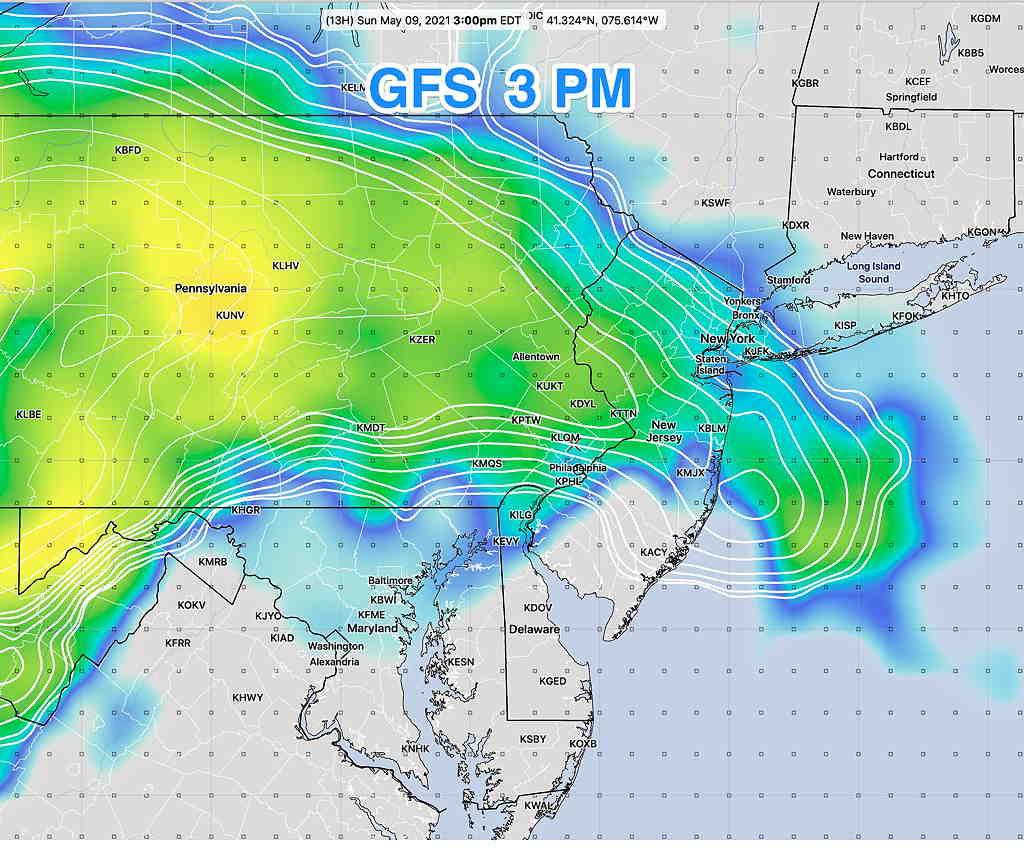 The new HIRESW-ARW just available also has a hard time getting any measurable rain in Philadelphia with the 0.02 contour just northwest.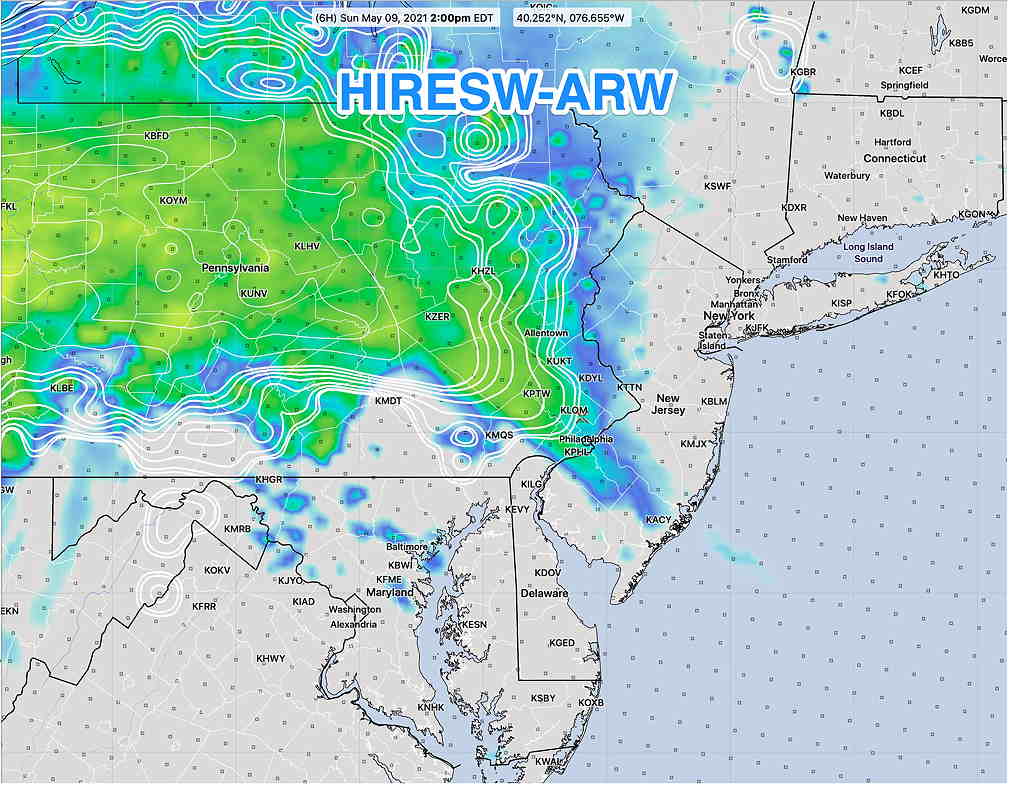 So a difficult call. I guess we'll find out!