---
Update Sun 11/20 @ 10:49 AM — As forecast Friday evening, the big story today is the windy conditions. The latest NBM model still has windy conditions for Monday afternoon and evening—

I've been keeping my eye on the evolving storm forecast for this Friday. Rain is still forecast for Friday, but the GFS, ECMWF and Ensemble model forecasts couldn't be more different.
The current trend is towards a more eastward development of the storm and less rain and even minimal storm development. I'll keep an eye on it.
---
Update Sat 11/19 @ 10:05 AM — Latest NBM model high temperature for today, Saturday—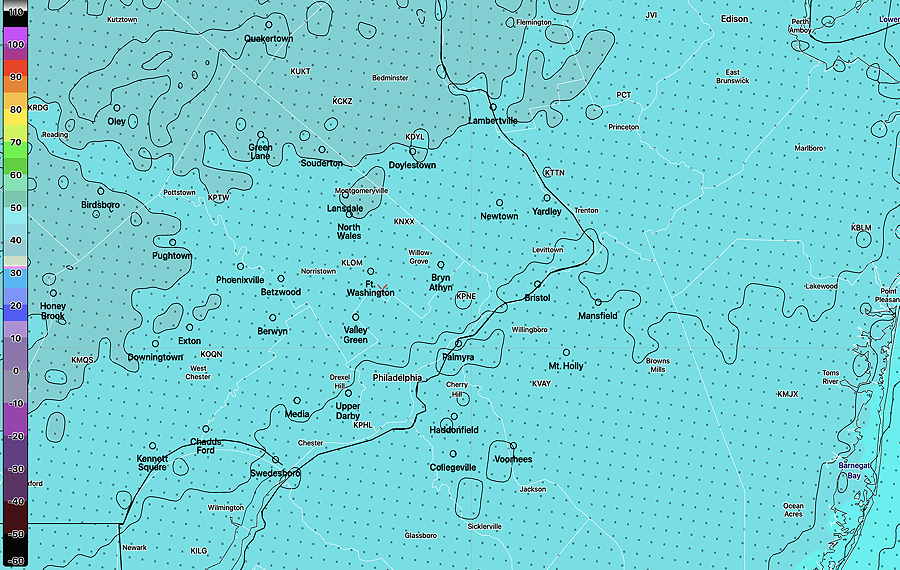 NBM high temperature for Sunday—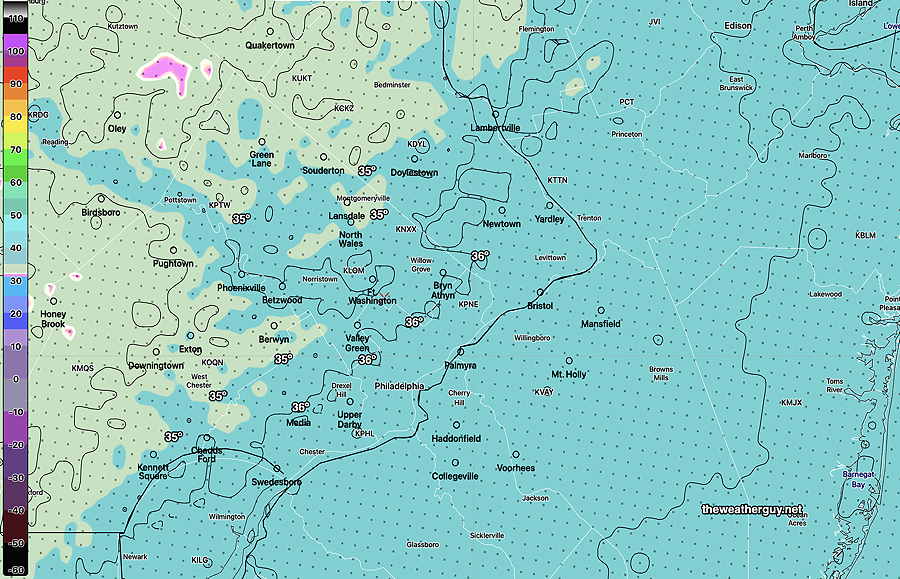 Outlook for Thanksgiving Weekend
Thursday: Very nice
Friday: Stormy- rain possibly changing to wet snow at night.
Saturday: Clearing, Windy, Cold
Sunday: Cold
---
Previously Posted Fri 8:34 PM —
An easy forecast for this weekend. High pressure will maintain very cold temperatures over our area, despite very sunny conditions. It will be windy, especially on Sunday.
Saturday
Sunny and cold. Breezy and windy.
High temperature 39.7º sd 1.3º NBM model Blue Bell, PA
Sunday
Continued sunny and colder. Windy and very gusty to 30 mph.
High temperature 35.9º sd 1.2º NBM model Blue Bell, PA
Winds