---
Update Fri 11/18 @ 4:41 PM — The light snow flurries have begun to develop to our west (despite the surface temperatures being well over 32º) and some of us may see our first snow flurries of the season between 5 PM and 9 PM this evening.
Radar at 4:25 PM shows developing snow flurries to our west—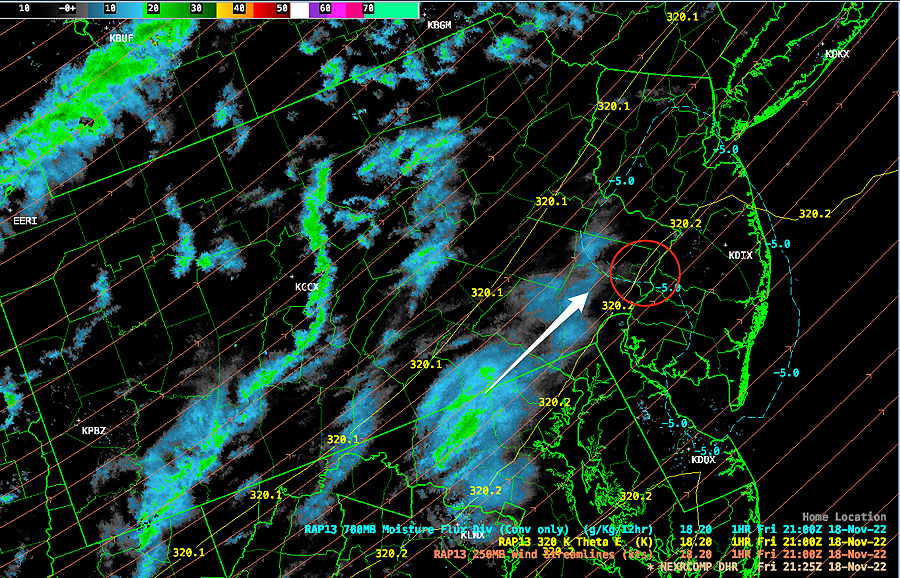 Previously Posted Fri 11:22 AM —
A strong upper air flow will develop a jet streak over our area this evening between 5 and 9 PM, resulting in an upper air disturbance that will quickly move through.
We will be in what's called the "right entrance region" of the jet streak where strong upward vertical motion develops. An area of moisture in the lower atmosphere will be lifted. Our first snow flurries of the season are possible at this time. Heavier flurries possible in northern Bucks and Lehigh counties.
Jet streak forecast by the HREF—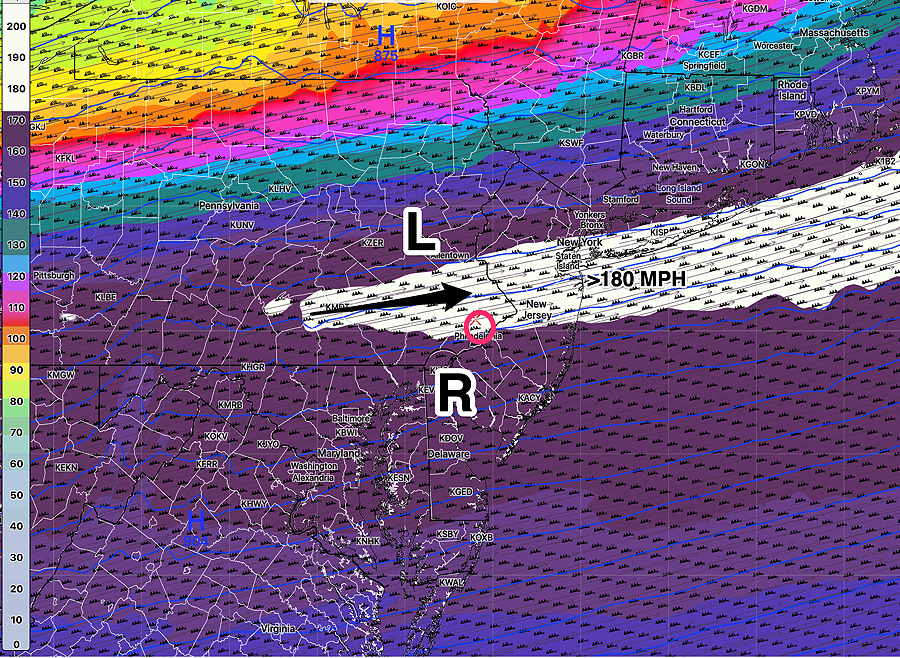 Temperatures expected to be above freezing. No accumulation is expected with these flurries here. The flurries may be scattered and light. Not every area will see them.