Sunday Morning Update
Update Sun 11/27 @ 10:06 AM — Rain starts within the next two hours. Models have reduced the high wind gust forecast this afternoon but still gusty winds this evening. Heaviest rain between 2 and 5 PM.
Latest HRRR model has the rain ending just in time for the Eagles game, between 7 PM and 8 PM.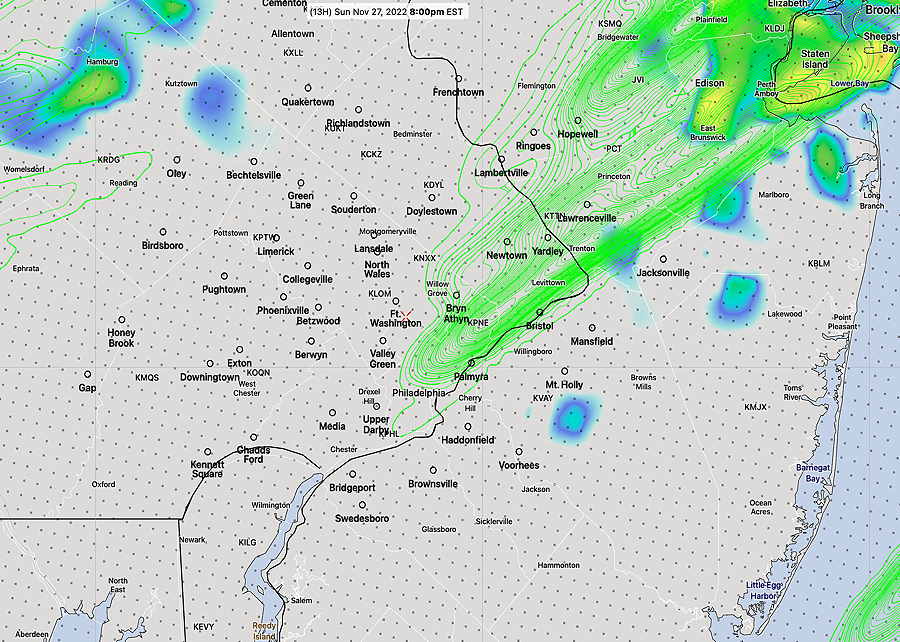 With Twitter's change in ownership, I am suspending auto-posting to the Twitter site and will continue to evaluate the situation. Those of you using Twitter can learn of theweatherguy.net updates by following me on Mastodon. ( Read more here. ) <?php get_poll(2); ?>
---
Windy Conditions Sunday
Update Sat 11/26 @ 6:45 PM — New models show the chance of some thunderstorms in the afternoon with locally higher rainfall.
Update Sat 11/26 @ 6:22 PM —
The big issue with Sunday's weather won't be the rainfall totals, which are trending a bit lower, into the 0.5-0.8 inch range. The big story will be the gusty winds expected to develop, especially eastward into NJ—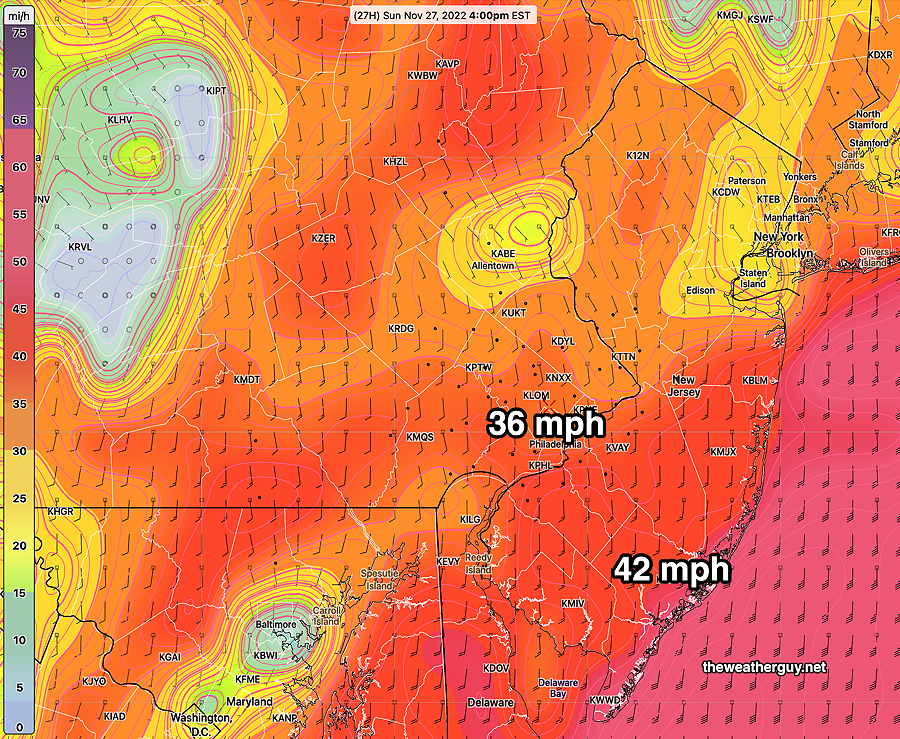 Previously Posted Sat 12:30 PM —
A beautiful day Saturday, as high pressure will be directly over us.
Low pressure will move up from the Mississippi Valley, bringing rain to our area on Sunday.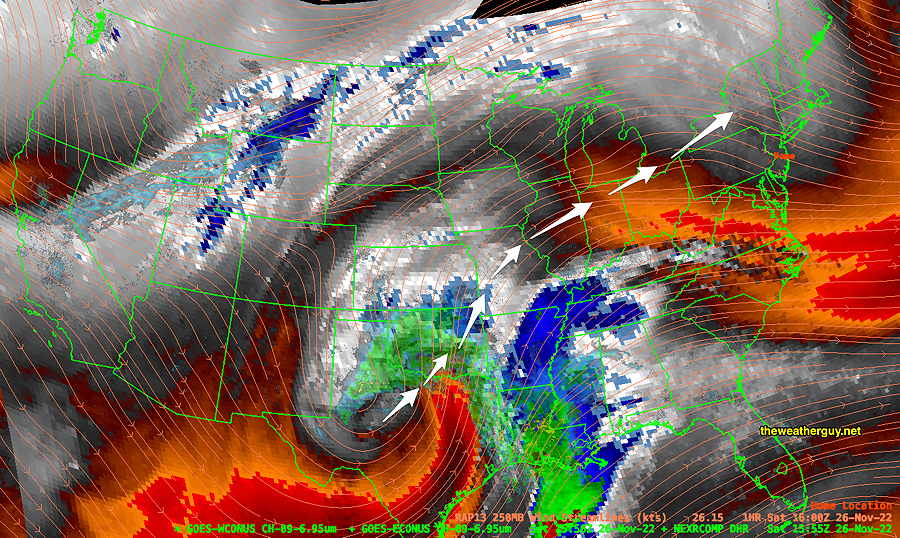 Saturday
Sunny.
High temperature 53.7º sd 1.5º NBM model, Blue Bell, PA
Sunday
Cloudy. Rain moves in about noon, earlier south and west. Mild. Becoming very windy, especially east into NJ. Rainfall about 0.8″
High temperature 58.1º sd 2.5º NBM model Blue Bell, PA