[su_note note_color="#ffffff"]Updated Sat 11:14 AM — After looking at this morning's models, I'm trying to get out for a bike ride before the next batch of showers moves in.  To my surprise, here's the current radar—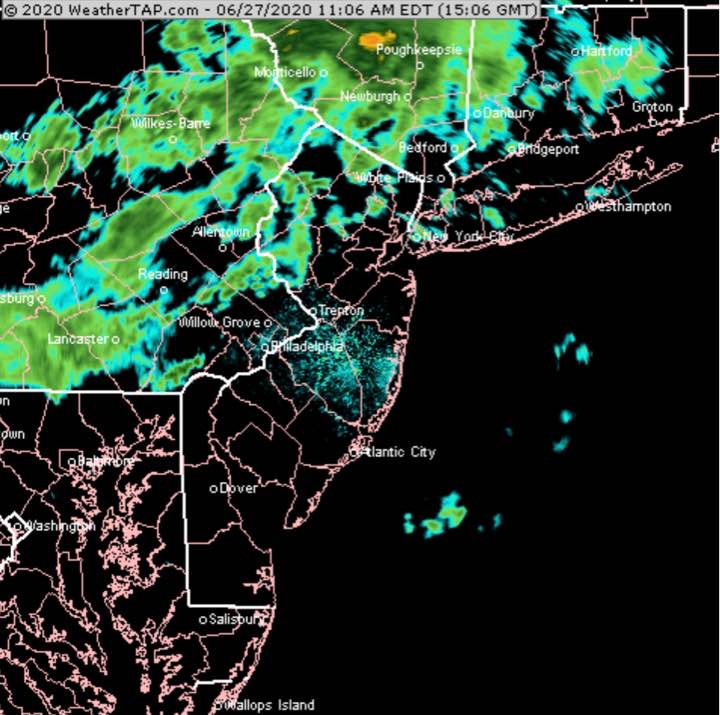 I'm looking back at all the models.  The Canadian High Resolution  (HRDPS) model which isn't bad but its timing is often not correct, has these rounds of showers moving through during the late morning and early afternoon. [/su_note]
What I meant by uncertainty in the forecast from last night is when we get showers moving through this morning not predicted by last night's models.
(This morning's showers WERE predicted by some of the late night models (2AM EDT runs) that became available around 4 AM.)
So what can we expect of the rest of the day?  I'm going to approach as a probability forecast, not a deterministic forecast.
Here's the latest model blend (NBM) 1 hour rain probability for 5 PM Saturday afternoon—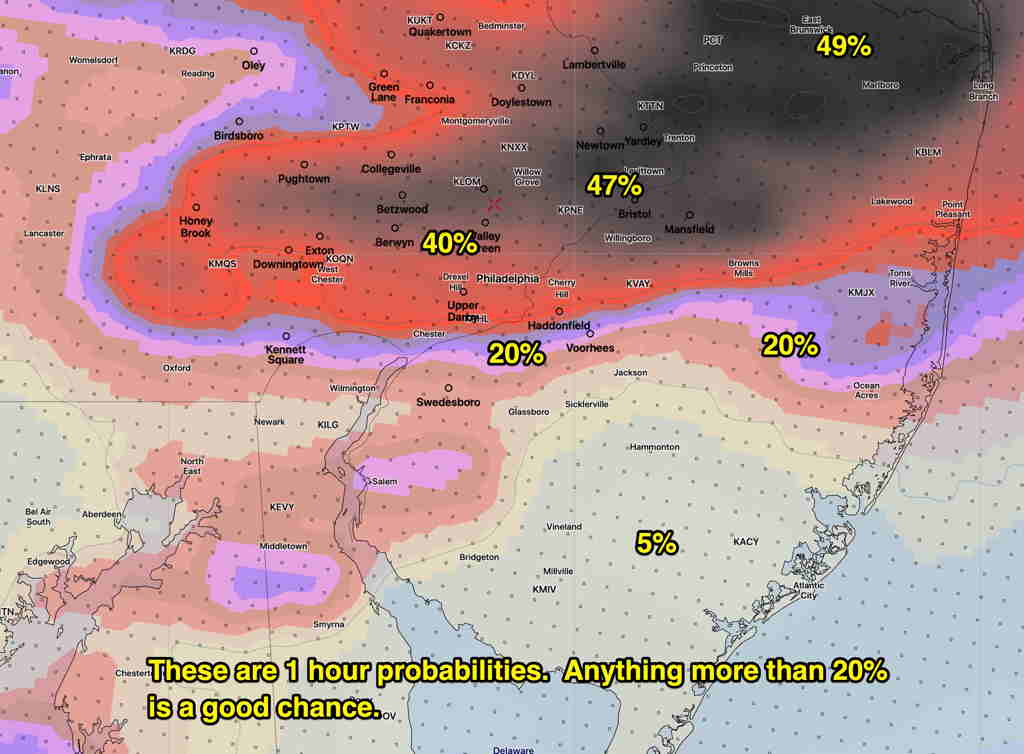 Note that these probabilities are 1 hour probabilities and generally anything greater than 20% is meaningful.
The NAM model just available this morning has showers and thunderstorms developing 2:30 PM northwestern suburbs and moving through between 3 and 6 PM.  The NAM's showers are more widespread.
Southern areas will be least affected today, according the the model blend, but the NAM has a wider area affected.