[su_note note_color="#ffffff"]Updated Wed 10:30 PM —Tonight's models have reduced Thursday's late afternoon showers to light and widely scattered. [/su_note]
[su_note note_color="#ffffff"]Updated Wed 07:54 PM — Thursday may see some scattered showers and thunderstorms in the Philadelphia area, especially late afternoon, as an upper air disturbance rolls through.  But large scale rain is going to pass us by.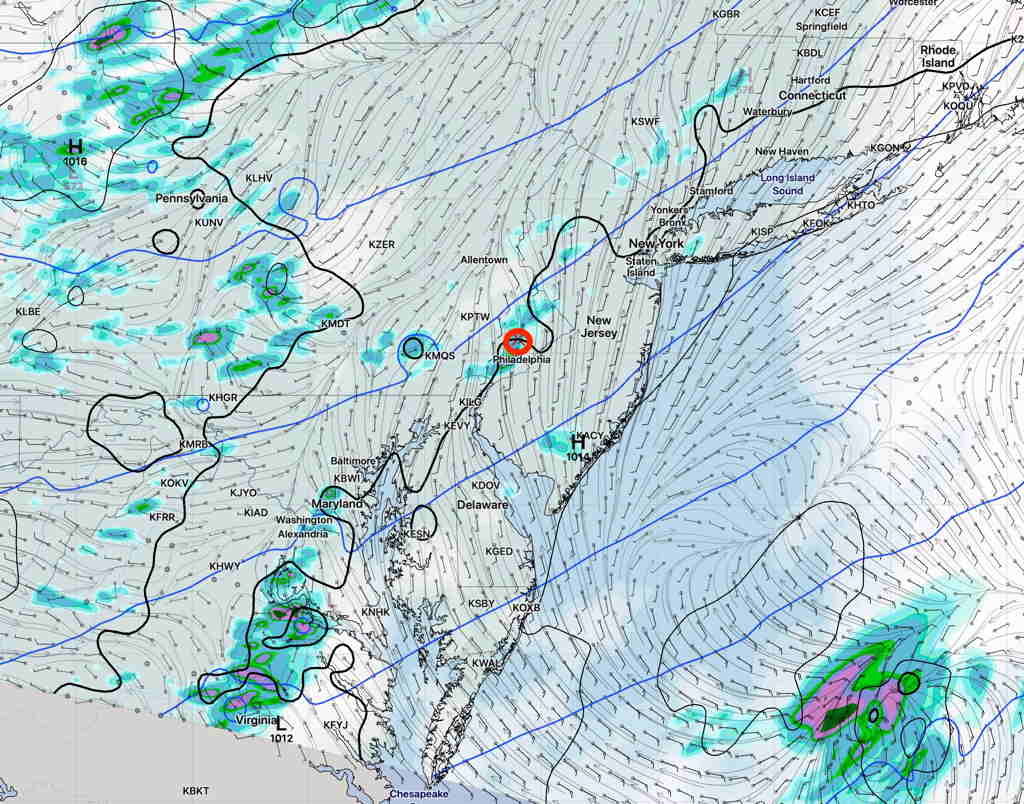 [/su_note]
You may have noticed that our area has been missing most of the organized rain and thunderstorms lately. Yes, we're getting some  scattered showers and thunderstorms occasionally, but an organized large scale rainstorm or rain with a frontal passage hasn't materialized in the Philadelphia area and eastward into NJ for awhile. Most organized activity hasn't been making it past central Pennsylvania.
Last night's frontal passage dynamics sheared off to our northwest.
We are in a somewhat persistent pattern with an upper air trough bringing little moisture from the northwest.  It's a significant change in pattern from what had brought recurrent heavy rains over past previous months.
I don't see any change on the horizon.   Expect mostly dry conditions to continue.