Updated Wed 07:32 PM — Updated with latest HIREF model showing showers mostly to the east, not west.
Earlier this week, I mentioned that the closed, cut off upper air low pressure system might linger and that appears to be the case; it appears that it will affect our weather through at least Saturday.
The problem with all closed cut off upper lows is that the associated precipitation is difficult to accurately model and predict. So far this week, the models haven't done all that well with the cloud cover prediction either.
So with that backdrop, I'm still tempted to try to talk about the showers over the next few days.
At least for tomorrow, Thursday, the models are suggesting we may get some much needed showers in the morning.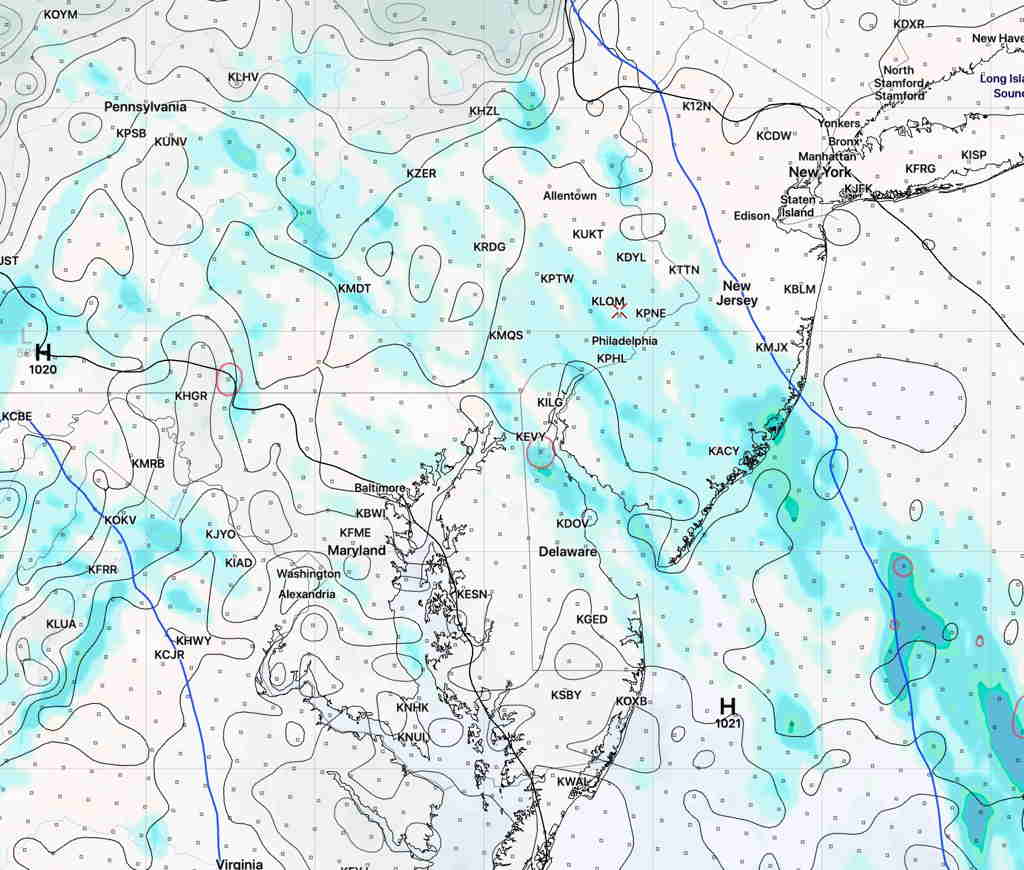 Same time tomorrow, different forecast: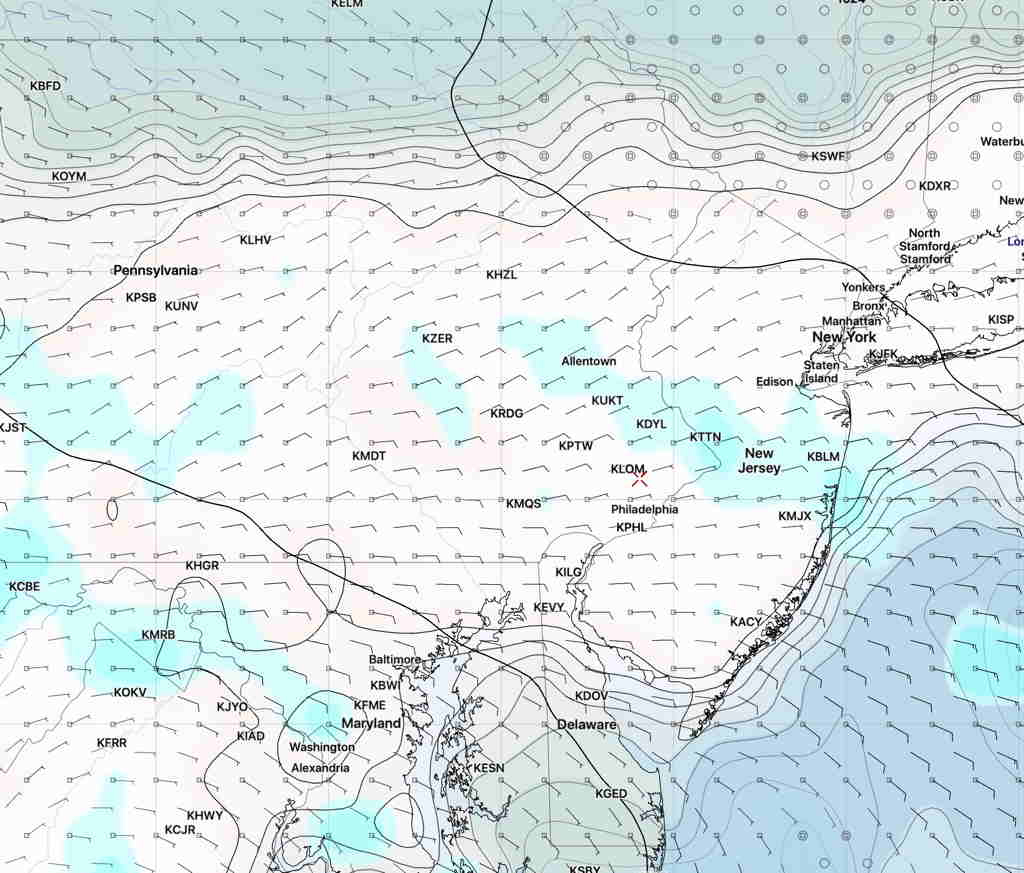 However, the models are also predicting that any precipitation will be light and most of the showers will be west east of the immediate PHL area.   Our area gets less than 0.1 inches

So you'll probably have to water your lawn soon if the models are correct about this.
There's a somewhat greater chance of showers on Friday and Saturday, but again, the majority of the precipitation may miss the immediate PHL area.  I'm hedging here…upper cut off lows are tough to forecast.