The forecast for this week has been a moving target with each day's model forecast being different from the forecast of the previous day.
As an example— a cold front had been expected to move through, initially Wednesday evening, then Wednesday night and now Thursday morning according to the GFS and NAM NEST models.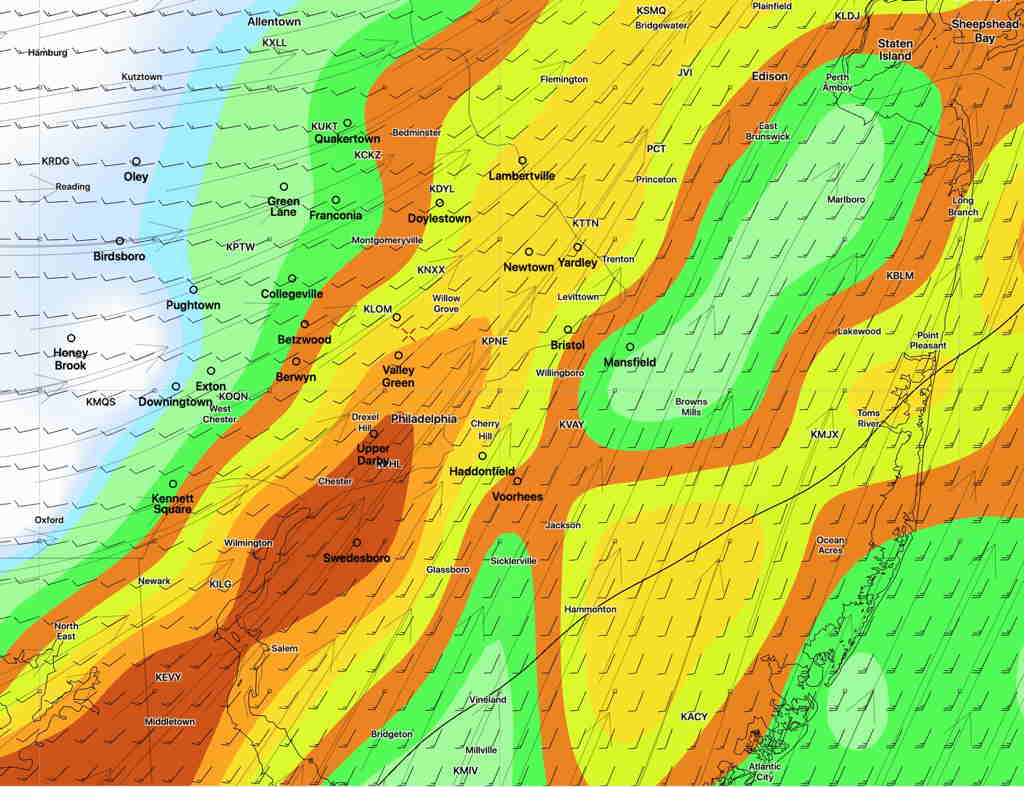 The Canadian GDPS and the German ICON are somewhat different, with each having a wave of low pressure develop along the front, slowing it down;  the front moves through Thursday afternoon to late afternoon according to these models.
The timing differences will result in differences in weather severity; an afternoon frontal passage will occur during a time when the atmosphere is more unstable and result in more severe weather.
Obviously it's too early to accurately model but the trend has been towards mid to later in the day Thursday.   Stay tuned.