High pressure builds in for Saturday as moisture ahead of the next weak disturbance moves in aloft around an upper ridge.
Saturday will be mostly sunny, although it appears that there may be a period of high cloudiness (cirrus) during the mid-day hours. Light winds about 10mph.  High temp 70.8º sd 1.6º
The moisture moving in aloft around the upper ridge may result in some showers later Saturday night.
On Sunday, some sunshine expected by the late morning as the showers are expected to become suppressed to our south. It will become  increasingly cloudy during the afternoon, as the upper flow becomes a bit more cyclonic and surface low pressure develops to our south. Winds 10 mph but a bit more gusty.  High temp 76.0º sd 3.0º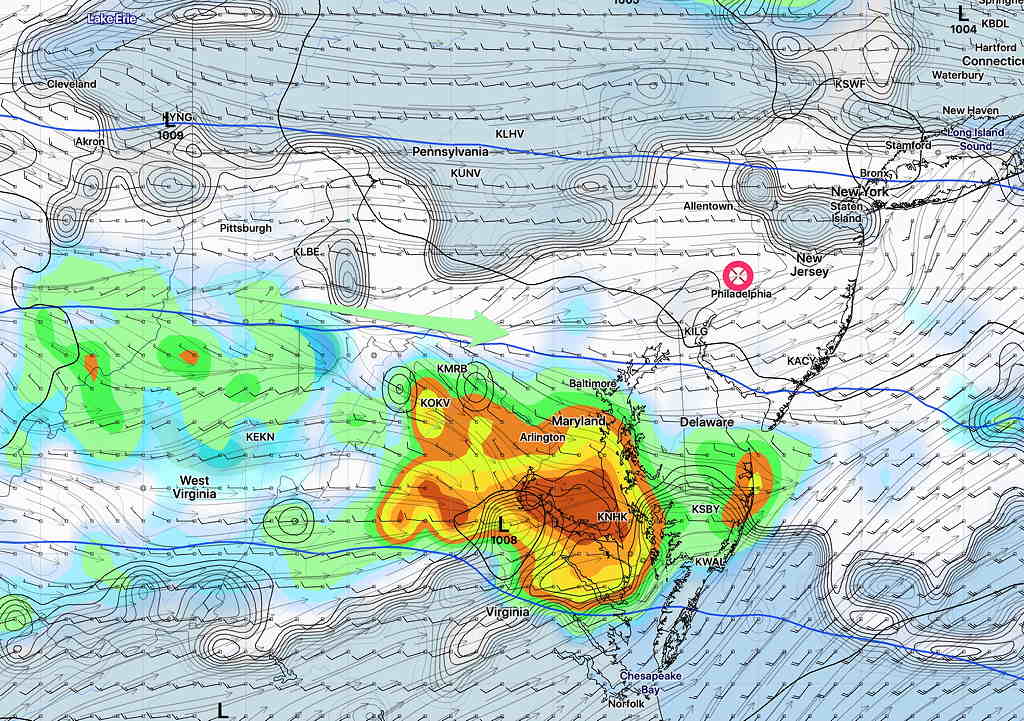 Showers develop later Sunday night.