[su_note note_color="#ffffff"]Updated Fri 04:53 PM — Not much activity at 4:30 PM, so that NAM-NEST 'test' from this morning didn't pan out.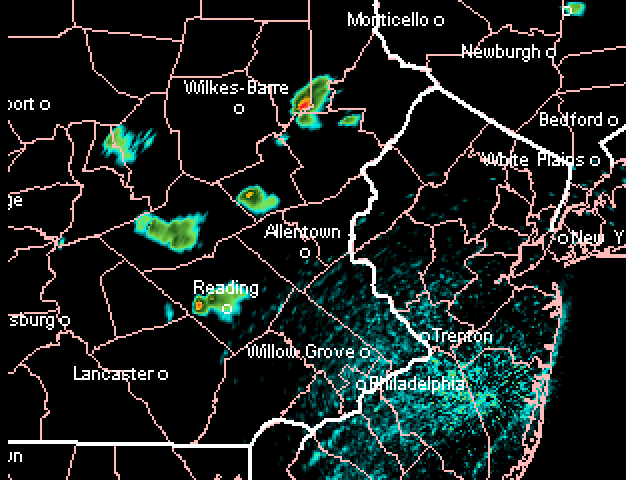 The models that became available later this morning dropped that hotspot in dynamics.
In fact, the entire forecast has changed and the thunderstorms and dynamics shear off to our north after midnight.  Very little activity expected in the PHL area!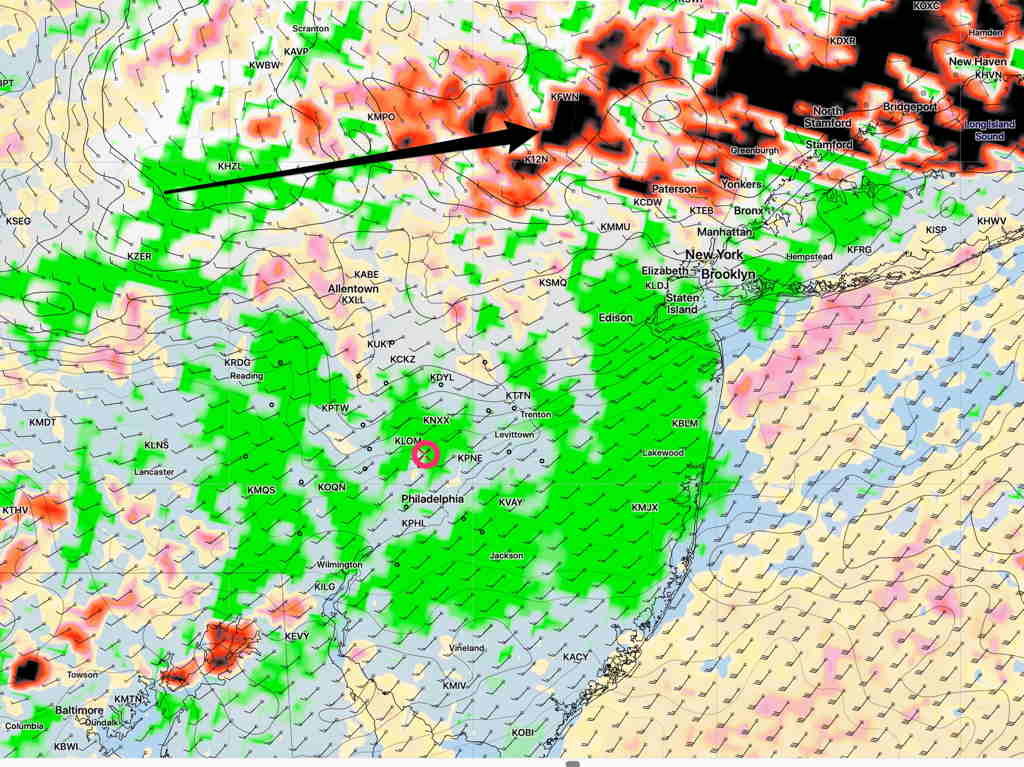 [/su_note]
[su_note note_color="#ffffff"]Updated Fri 08:41 AM — Skies should clear by 11 AM today.
Most of the models hold the showers/thunderstorms into the evening and late evening hours for the immediate PHL area. The major activity will be far north and west.

BUT  It will be interesting to watch the time frame between 3 and 6 PM in the closer northwest suburbs; there are plenty of dynamics developing according to the NAM-NEST model in upper Montco—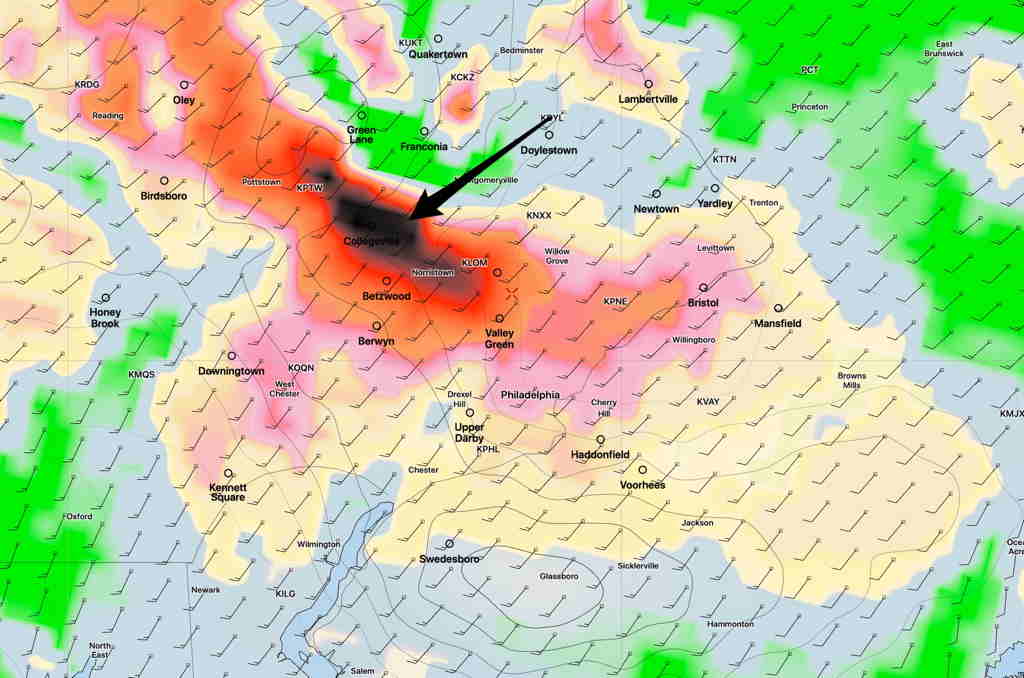 [/su_note]
Friday will be very warm, with summer-like temperatures and noticeably higher dew points (humidity).
A cold front will slowly sag south into our area during the afternoon and evening. This will NOT be one of those fronts that fires up a single line of heavy showers/thunderstorms.
Instead, increasing instability and changing dynamics will result in a few waves of scattered showers and thunderstorms over a period of over 12 hours.   Most of the activity will be during Friday evening and Friday night.
The models suggest that the heaviest, organized activity will be north and west of Philadelphia.
The actual front doesn't make it through until about 4 AM Saturday.
Friday Forecast—
Scattered showers before 9AM, especially north of the city.
Becoming mostly sunny, high cirrus clouds
Mostly sunny during the afternoon, occasional clouds.
Scattered showers/thunderstorms, especially  north and west after 5 PM
Showers and thunderstorms move in during the evening and night.
High temperature: 84.3°sd 2.4°  (85.1° HRRR model)
Winds SW and becoming gusty 15-25 mph in the afternoon
Weekend outlook—
The models just becoming available suggest that Saturday may start cloudy with the front lingering to our south.  Sunshine returning in the afternoon.
A complex coastal low moving north and a combined surface and upper air low will bring and easterly wind and unsettled conditions for Sunday.
The complexity of this system will likely result in forecast changes.
Below is the GFS forecast for Sunday, 3 PM showing the two surface lows, the upper low (Blue) and the precip/wind/clouds: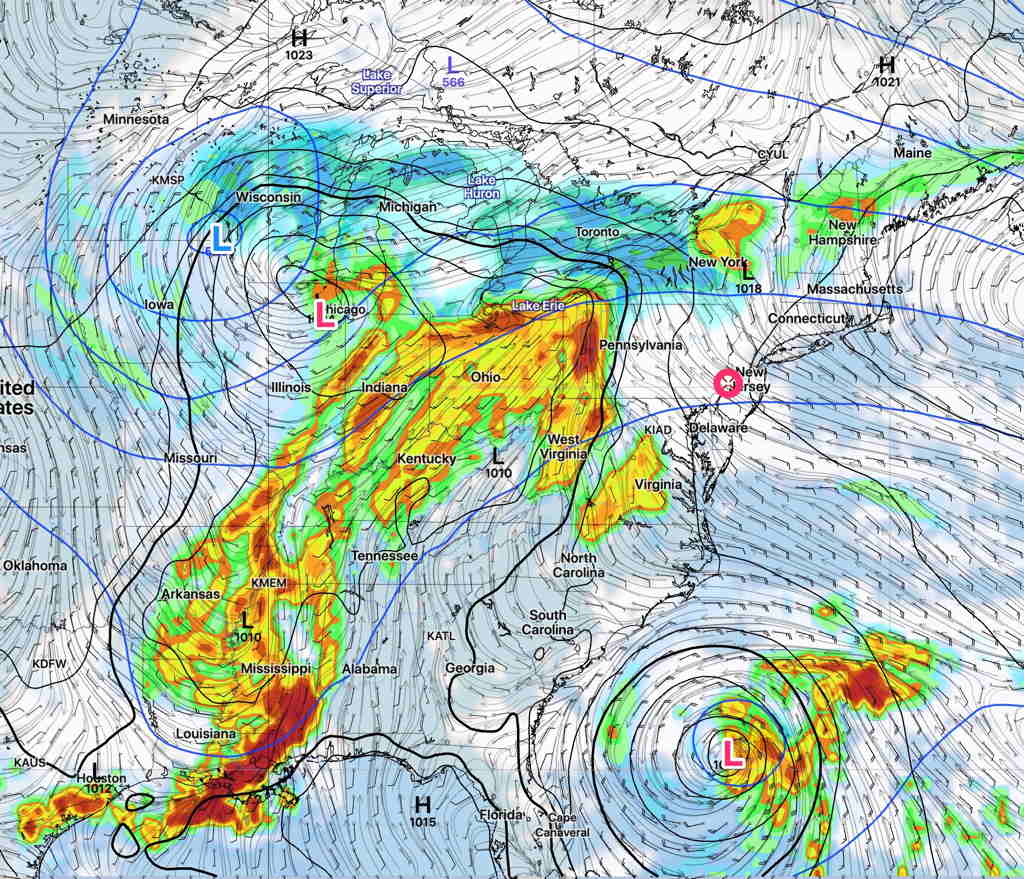 Some of that rain will move in late Sunday into Monday and Tuesday.