[su_note note_color="#ffffff"]Updated Sun 09:44 AM — Latest HRRR keeps the sunshine to just west of the Delaware by 3 PM.  The clouds hang tough east of that line.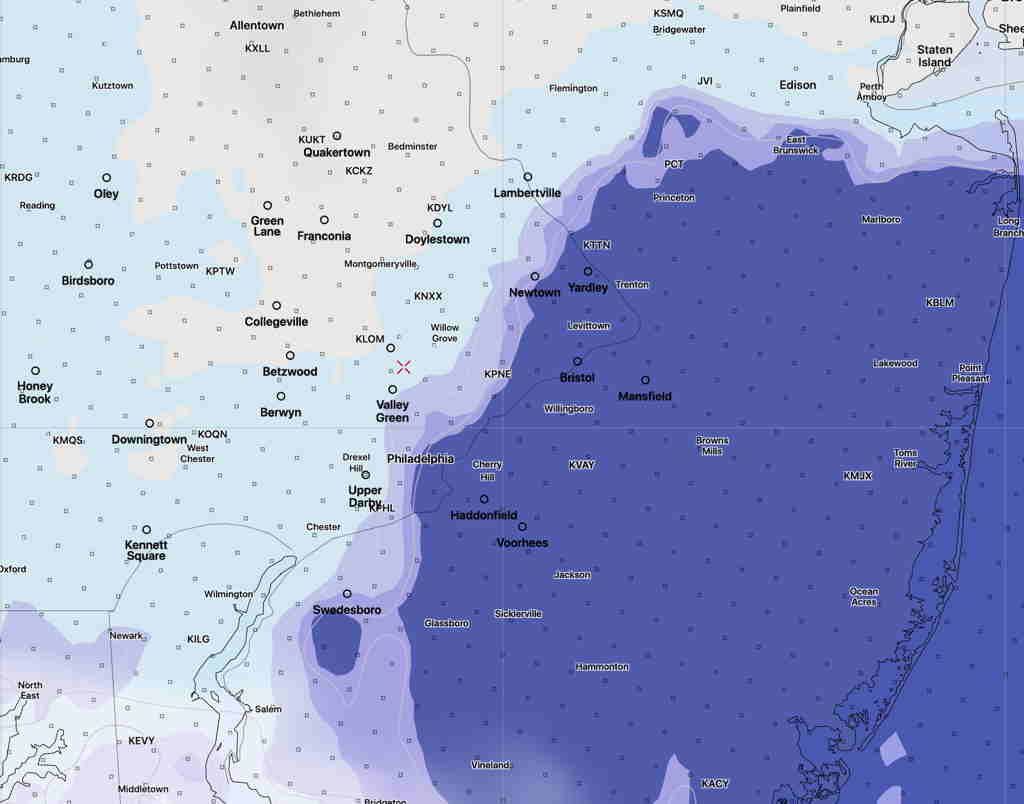 However, the experimental FV3-SAR has more extensive clearing and sunshine. [/su_note]
The forecast for Sunday hasn't changed appreciably from what had been posted Friday evening.    High pressure noses down from the northeast as an upper level ridge begins to build in.
The northeast flow from the high will bring us cloudiness and somewhat chilly temps for this time in May.
The high resolution models (NAM NEST and ARW MEM2) have some clearing after noontime.  The experimental SAR model has considerable clearing during the early afternoon.  The model blend (NBM) is more pessimistic about the cloud cover.
Sunday —
Low clouds in the morning
Clouds lift late morning and break for a mix of sun and clouds  into the evening.
Winds NE 10 mph with gusts to 18.  Gusts diminish in the afternoon.
High Temp 65.3º sd 3.3º (higher than average spread!)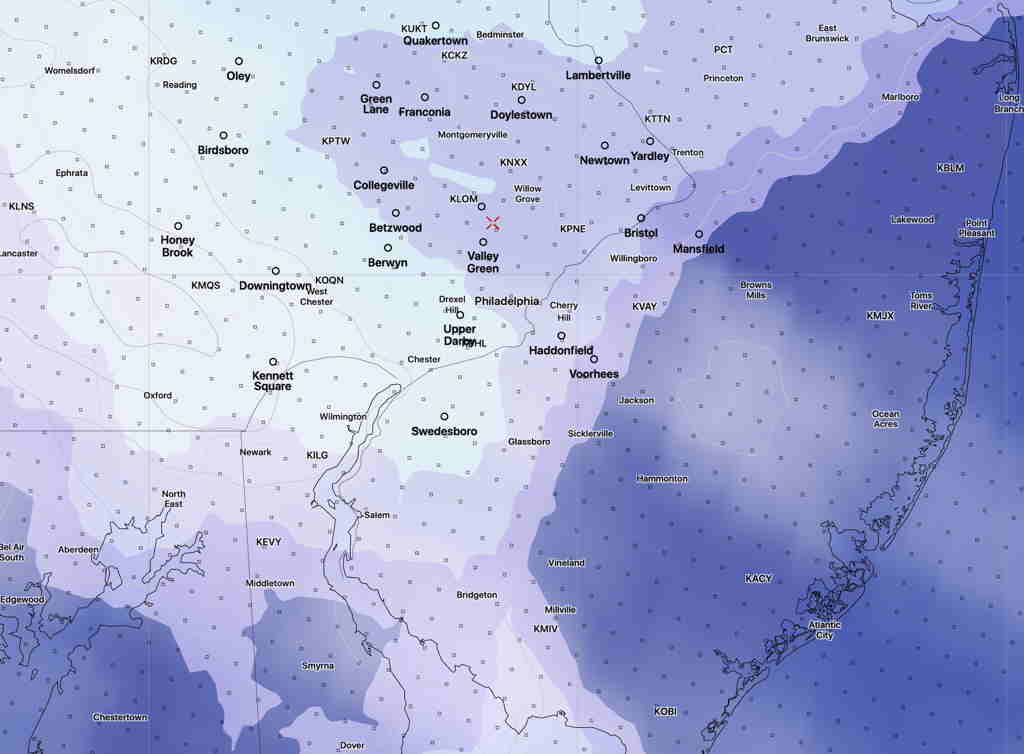 A similar forecast for Monday… warmer in the mid 70s.