An active week, weather-wise, is on tap for Philadelphia.
An upper air high pressure system has set up in the center of the country and disturbances are forecast to rotate around the the edge of high pressure system, moving through our area from the northwest almost every 24 hours.
Following another cool and dry day on Monday, clouds move in Tuesday.  The first disturbance approaches from the northwest Tuesday night with showers and thunderstorms.  A second and third disturbance is forecast for Wednesday night and  again Thursday night.
Here's the current GFS forecast, with the three disturbances shown—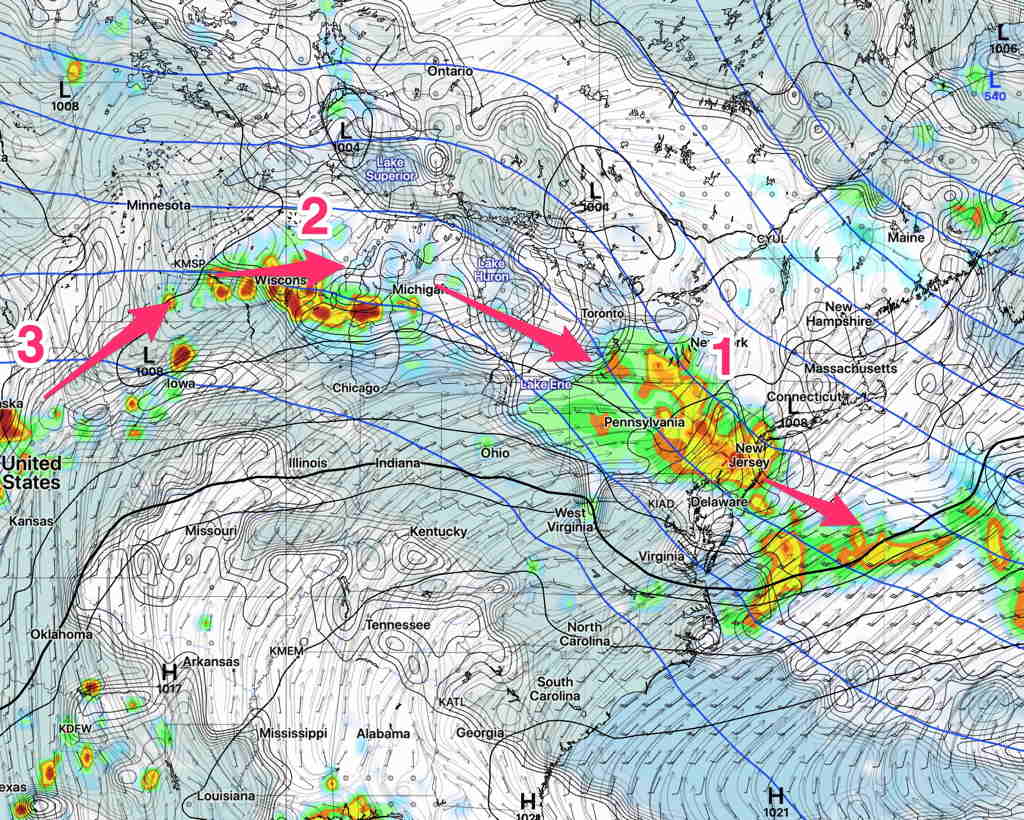 Expect some changes in the exact track (for instance, the current NAMNEST has the first disturbance moving  more to our south) and timing of each disturbance.