It was very sunny out this afternoon.  I've looked back at this morning's models; almost every one of them had predicted significant cloudiness this afternoon. ( As  I often say, a tropical system in the picture seems to throw off most model forecasts.)
The only one that got this sunny forecast right was the German ICON  model.
I download the ICON model data daily as a curiosity; I have never based a forecast on it.
(Maybe I'll need to look at the ICON model in the future when tropical systems are in the picture?)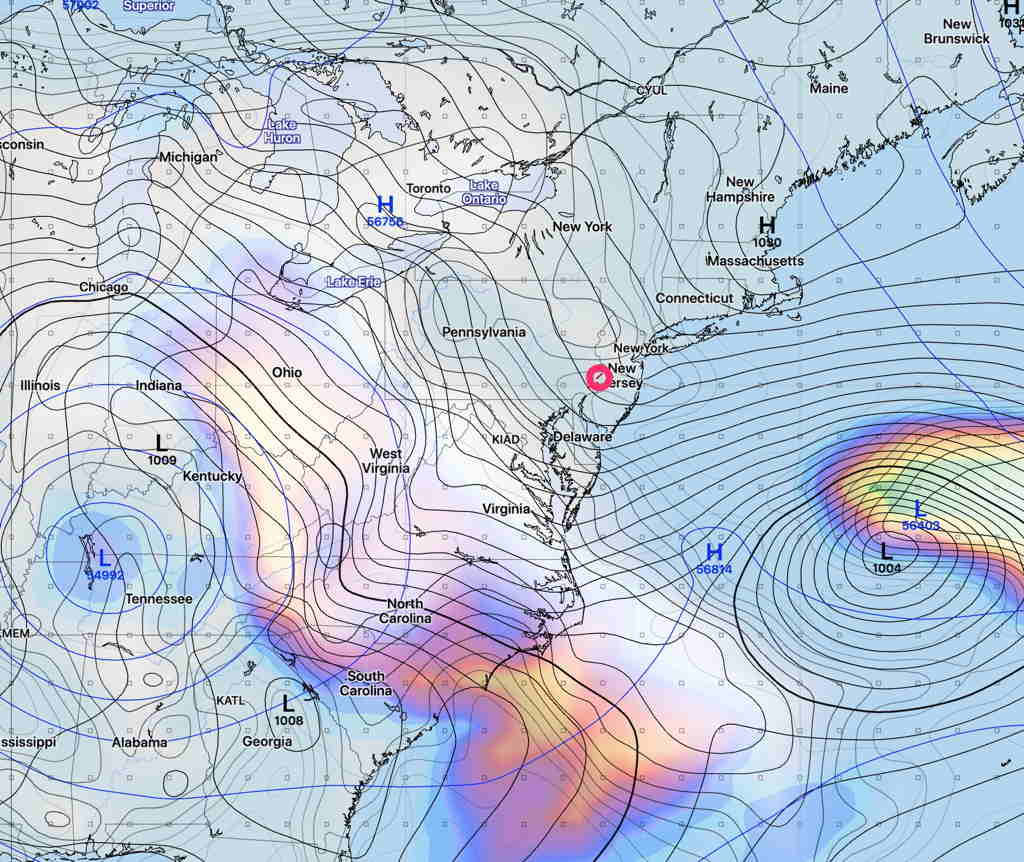 For Wednesday, most models repeat the same forecast- cloudy in the morning, with increasing sunshine in the afternoon. (The ICON model has the same forecast.) High pressure in the northeast strengthens and noses down into our area.
Wednesday—
Clouds in the morning, brightening late morning
Sunshine through some high clouds in the afternoon.
Winds E becoming ESE 10-12 mph.   Gusts to 20
Winds decrease later in the afternoon.
High temp  62.6° sd 1.2° (NBM)        61.1º (HRRR)
FYI – Showers are being forecast for some of Friday and Saturday