The warm front clearly did NOT make it north of the Philadelphia area, as had been previously predicted by the GFS. It's in the 40s. The short range models got this one correct yesterday. Not a surprise; the new GFS has been biased to the warm side.
Today's GFS has caught up with short range models. Here's the latest GFS below. We don't get out of the 40s north of the city.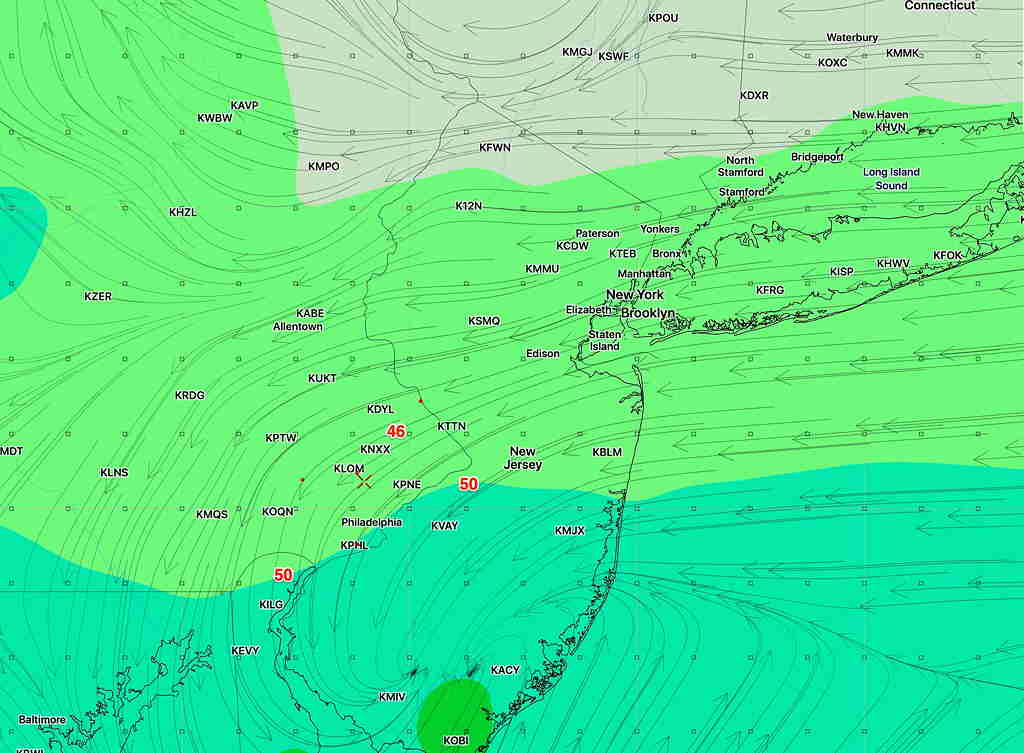 Speaking of temperatures, here's the latest NBM (National Blend of Models) forecast for New Years Eve- Midnight. Clear skies. Winds 7-9 mph.