[su_note note_color="#defcdc"]Mon 6 PM Update: Today's model runs continue with the forecast that the low pressure system's precipitation shield will stay mostly east of Philadelphia. Little if any precip expected west of the Delaware river.
Mon 7:12 PM Update: I just checked the latest GFS model run from 1 PM. It has expanded the precipitation into the Philadelphia area and is showing 1.3 inches of snow by 8 PM. None of the higher resolution models support this. I will update later this evening with this evening's model runs. The new GFS will be available about 10:45 PM.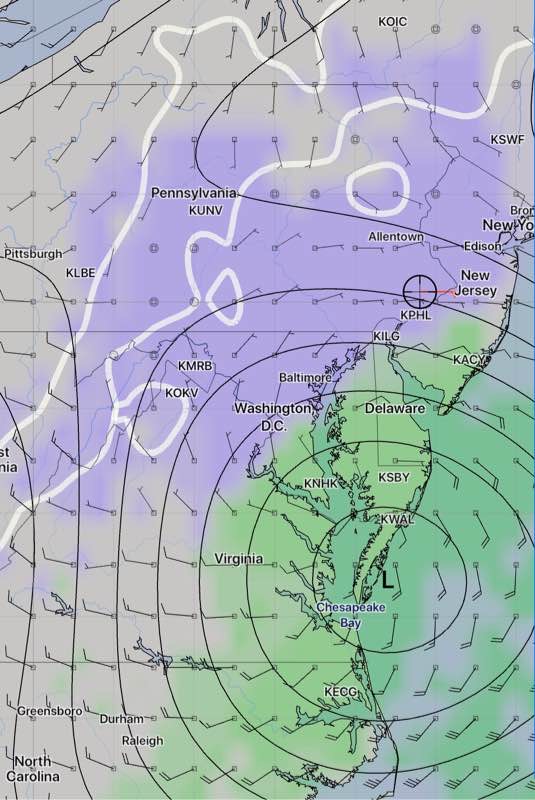 [/su_note]
…from this morning—
There has been a consistent forecast for a low pressure system to move to and develop along the coastline near NJ with the current time frame being Tuesday afternoon and evening. The track and amounts of snow/rain have clarified in the past day.
The (new) GFS has been the most consistent with this forecast track and intensity— the low develops late in the process and moves mostly eastward rather than up the coastline.
Last night's 1AM (06 UTC) run of the GFS captures the event with accumulating precipitation barely making it into Philadelphia —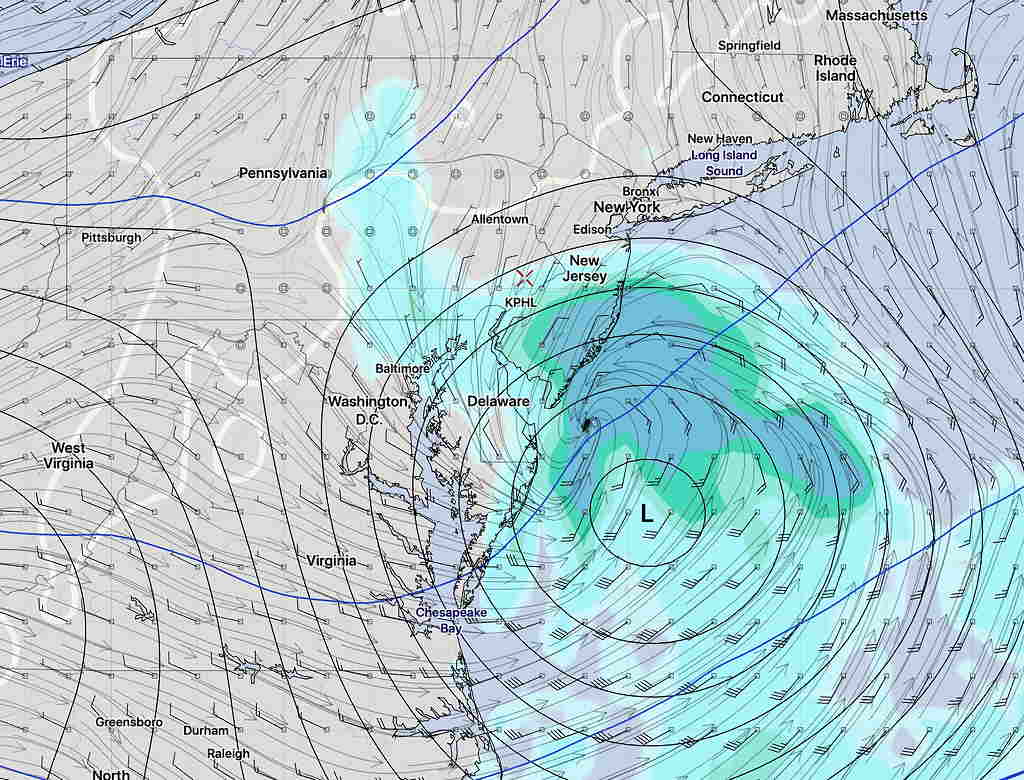 The other models, (NAM, CMC GDPS, ECMWF, etc) have joined in with the GFS forecast track and show similar precipitation coverage and amounts.
Some wet snow showers or flurries possible in Philadelphia and just north and west. Some of the models forecast a light coating of snow (< 0.5 inches) in central and eastern NJ.