[su_note note_color="#defcdc"] Update Fri 10 PM: After reviewing this evening's NAM, NBM and Hi Resolution model data, the gist of the forecast below still stands. The rain tapers and ends mid morning Saturday but it will remain unsettled.  Cloudiness lingers, and breaks in the clouds, bright patches, even some sun is possible.  Widely scattered sprinkles/showers remain possible as well and increase in likelihood again for a short period around 4 PM, as the main front moves through. Temperatures reach a high of about 58º around noon and slowly fall during the afternoon and especially after the frontal passage.
Sunday's forecast below also remains intact. High 46º.  There's a chance of an upper air impulse bringing sprinkles or flurries after midnight.[/su_note]
…. from Fri morning:
Low pressure will gradually move over us on Saturday and depart on Sunday.
Despite the location of the center of the low being directly over us, the rain will be will not be continuous.  It will become spotty.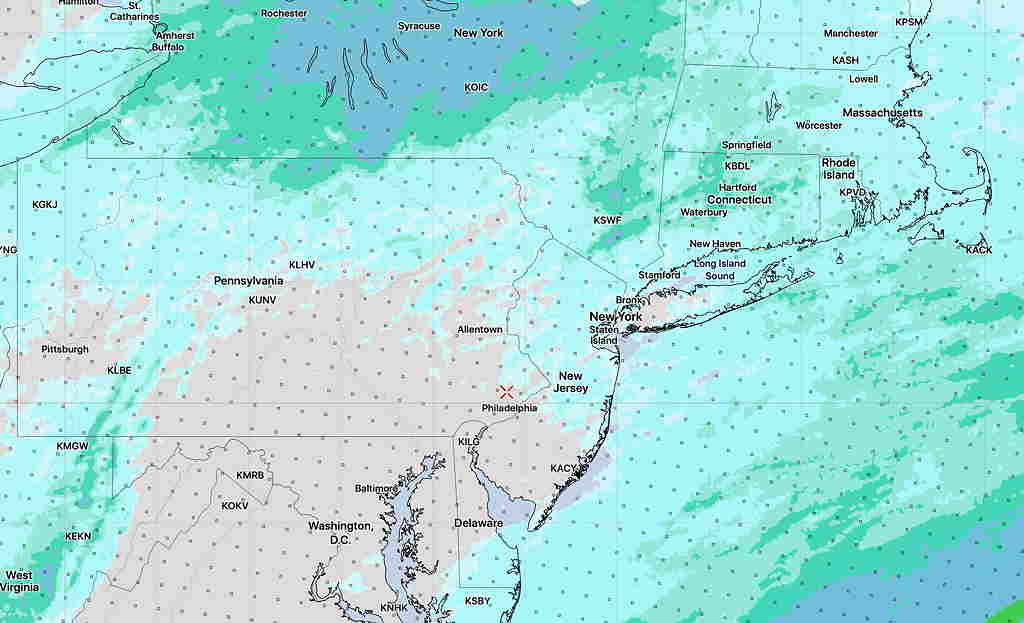 For Saturday, most models have rain moving through in the morning and to the north of us by afternoon.  Any rain lingering will be light and widely scattered.  The NBM 1 hour mean rain depiction for 1 PM Saturday gives a better picture.  There may even be some "dry slotting" in the afternoon, allowing brighter skies.   High 58º!
A weak cold front moves through during the mid to late afternoon Saturday. There may be another burst of showers and it will become windy.
For Sunday, mostly sunny skies, windy and colder with above average seasonable highs of 46º.  Winds diminish somewhat during the evening.
[su_note note_color="#defcdc"] Next Week:  Of interest is a dip in the jet stream on Tuesday into Wednesday with the spawning of a coastal low.  There appears to be a shortage of cold air needed to make this a snow storm here, but this needs to be watched.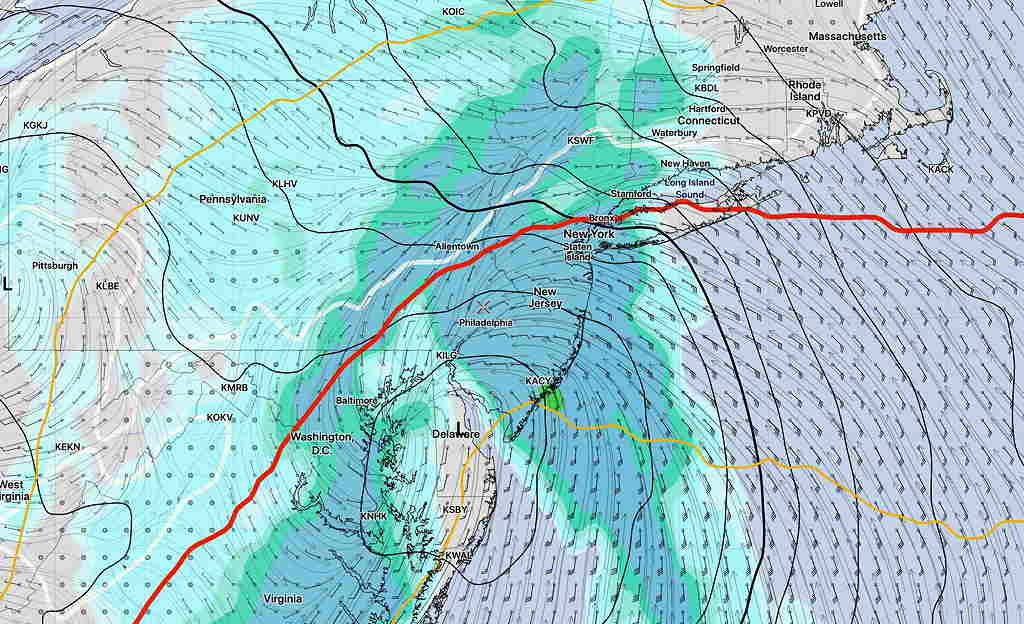 [/su_note]