#weather #paweather #wx #pawx #philadelphia
Update Mon 03/20 @ 9:42 AM — Spring begins at 5:24 EDT today and we'll be seeing milder temperatures (actually, much milder temperatures) beginning Tuesday.
With all the talk on the radio about how warm it will be later this week, there's not as much being said about the expected significant increase in clouds and likelihood of rain, perhaps as early as Thursday.
Currently, most models are showing rain moving in during the day Thursday with possible periods of moderate rain Friday and especially Saturday.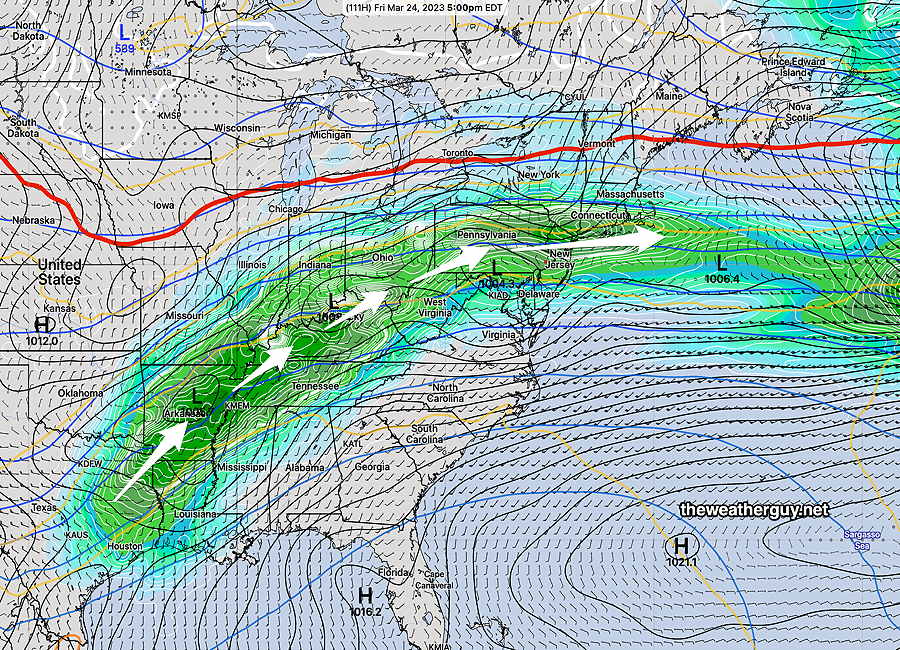 ---
Previously Posted Sun 5:03 PM —
A quiet first part of the week is expected, as high pressure that brought us the cold weather on Sunday moderates Monday through early Wednesday. Fair skies with moderating temperatures Monday through much of Wednesday.
Here's the current forecast (SREF) for Tuesday evening—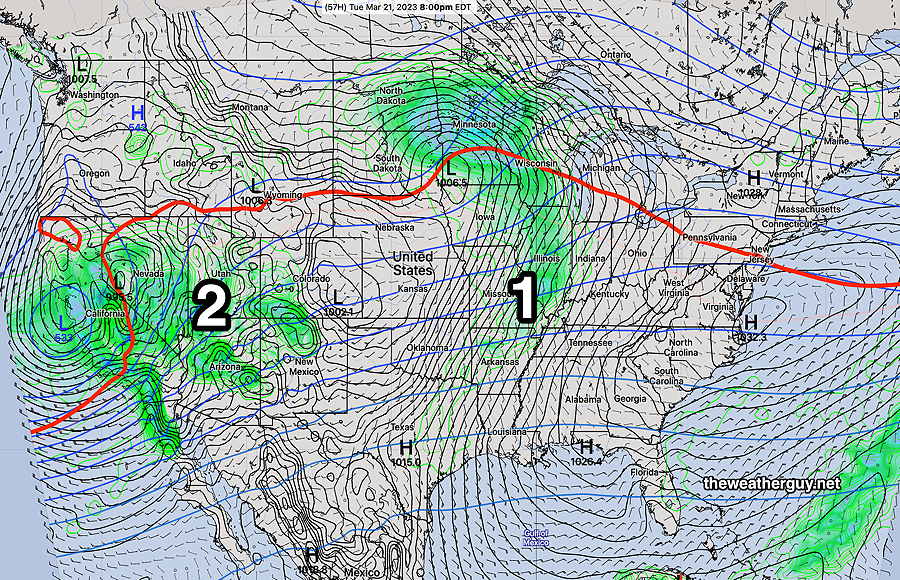 ---
---
---