A deep, vertically stacked upper air and surface low pressure system will bring heavy rain to our area starting Friday afternoon and tapering Saturday morning. The models are showing a generalized 1 inch of rain accumulation, mostly Friday night.
While this is a substantial system, it is different in structure than the last storm of Monday night into Tuesday and likely more predictable.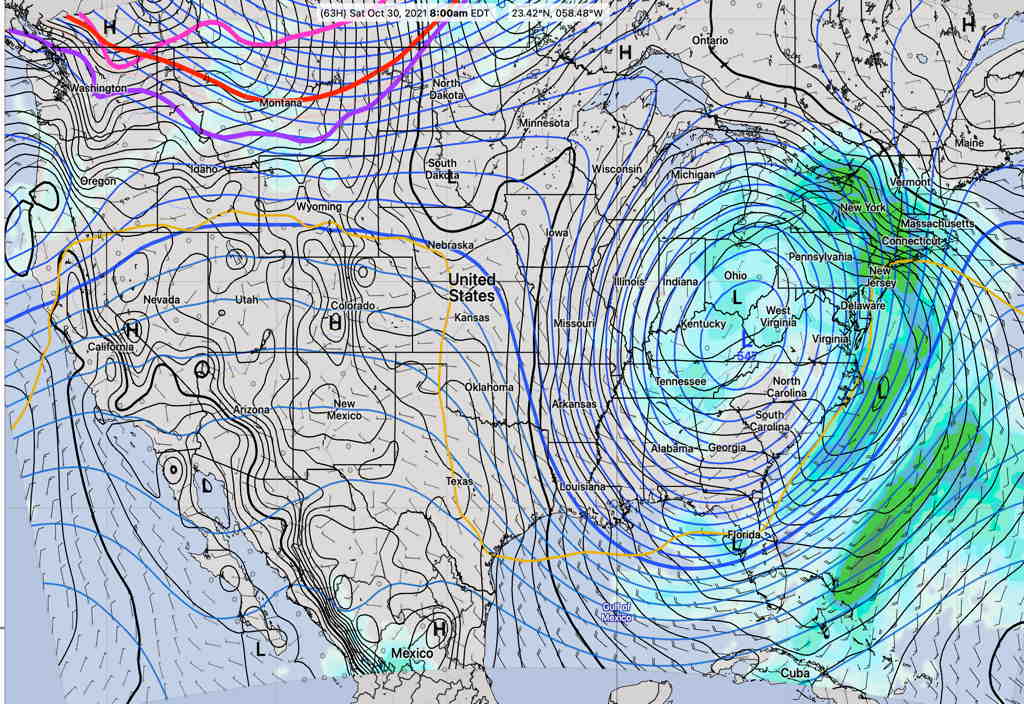 The upper air cyclonic flow will remain with us for much of Saturday, so scattered showers and considerable cloudiness is expected.
Things are looking better for Sunday.
The weather trends colder next week!