Update Sat @ 9:41 PM— Sunday's forecast below looks good, It will be a little cooler ( high of 60°) than had been forecast and the instability cloudiness and the late afternoon sprinkles may be closer to Philadelphia..
---

Update Sat @ 9:01 AM— An updated meteogram is worth 1000 words—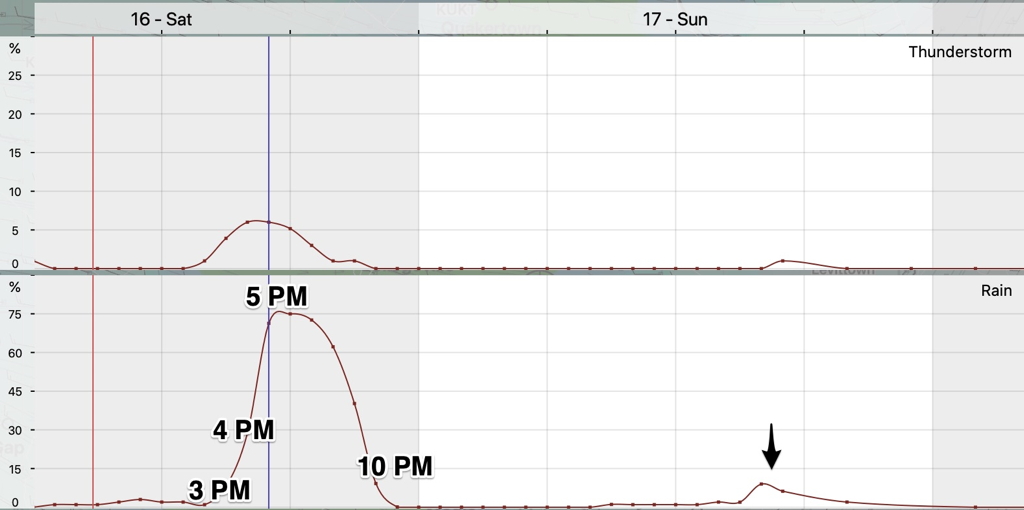 ---
original post—
An autumnal dip in the jet stream will push a cold front through our area Saturday afternoon. Ahead of the frontal passage Saturday, expect gusty winds. Windy conditions will be with us for much of Sunday as well.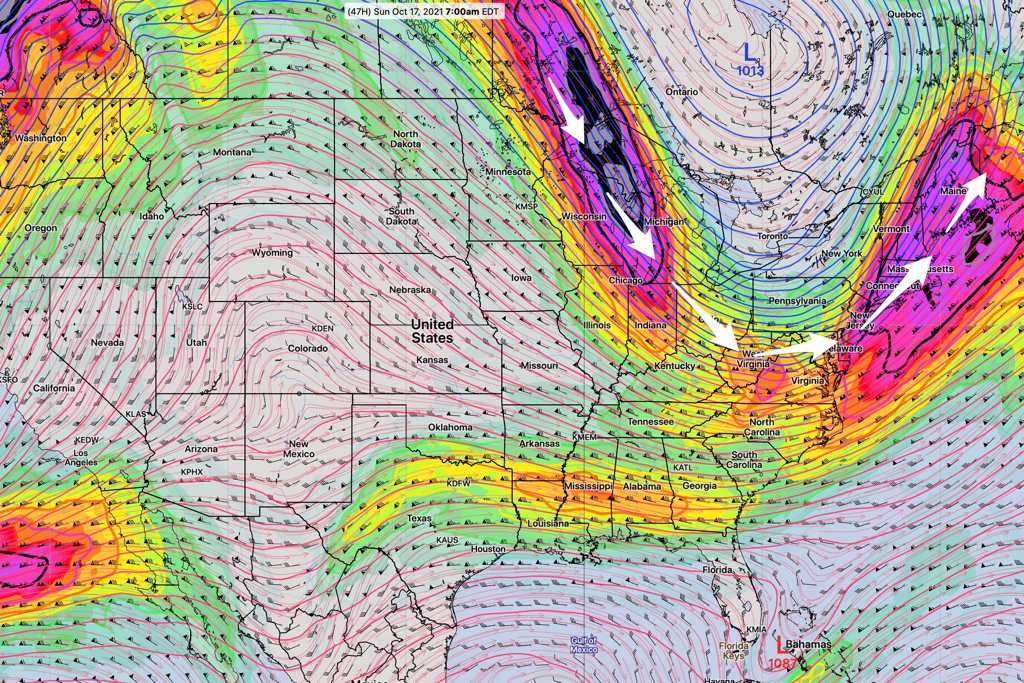 Saturday
A cold front approaches from the west.
Some clouds in the early morning, then sunny and very mild, but windy.
Windy conditions with gusts increasing to 35 mph during the late morning and the afternoon. High temp 79º ± 1.6º NBM Blue Bell
Clouds move in from the west between 1 and 3 PM. Showers and thunderstorms are likely starting between 3 and 5 PM and ending about 10 PM.
High pressure builds in for Sunday, but cold air aloft may result in instability cloudiness.
Partly sunny with some instability cloudiness at times. Still gusty. Some widely scattered sprinkles possible in far northwest suburbs. High temp 62º ± 1.4º NBM Blue Bell