Update Fri @ 2:54 PM—The forecast is on track with rain moving in shortly. The winds will continue to increase to 40-50+ mph as we approach the evening hours. Highest wind gusts about 8 PM. Rainfall still predicted to be about 1 inch, more to the west.
The models have been increasingly suggesting the development of a secondary coastal low pressure system—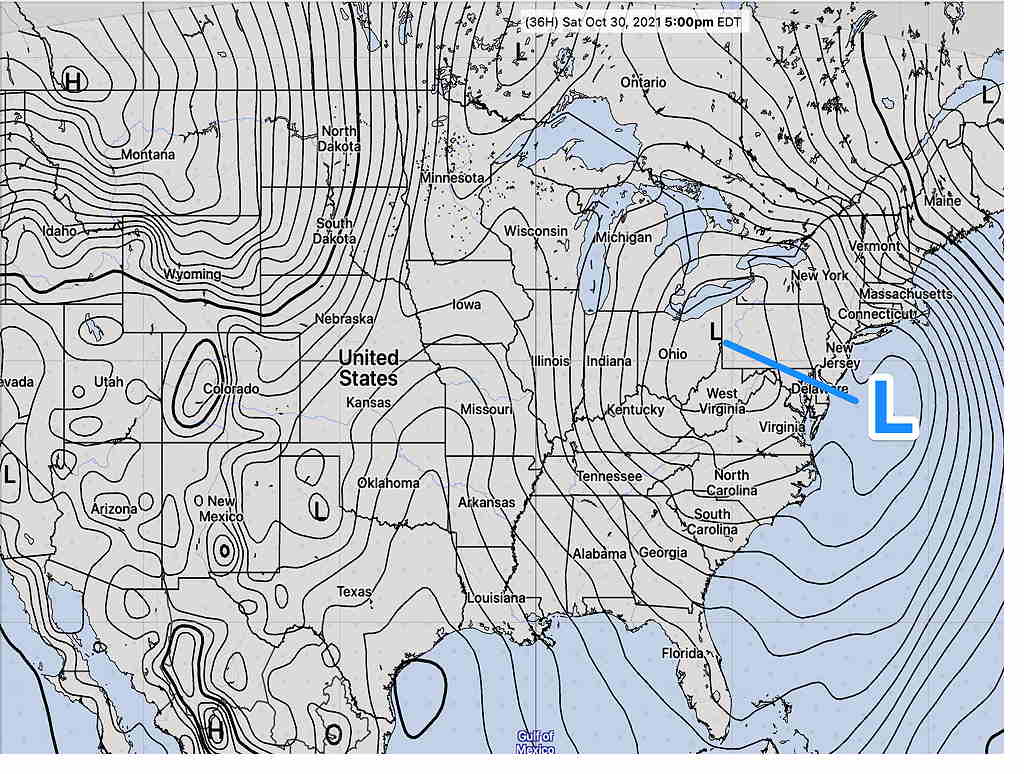 This system, along with the slow-to-exit upper low may prolong the chance of showers on Saturday.
---
Update Fri @ 7:21 AM— Last night's models continue with wind gusts approaching 50 mph later Friday afternoon and evening. Heavy rain. Rainfall starts about 2 PM, moving from the southwest.
Rainfall totals about 1 inch, with about 1.5 inches west of the city by Saturday morning.
Showers with breaks of sun on Saturday. Will try to pin down timing later today.
I'll be updating with my regular Weekend Weather Forecast later today.
---
The deep low pressure system that is currently affecting the Ohio River Valley will bring rain to our area Friday afternoon through early Saturday morning. About 1 inch of rain is expected by Saturday morning.
The strong pressure gradient with this deep low will bring high wind gusts to our area Friday afternoon and Friday evening. Wind gusts as high as 40 to 50+ mph are being forecast by several models.
Here's the current GFS model wind gust forecast for our area—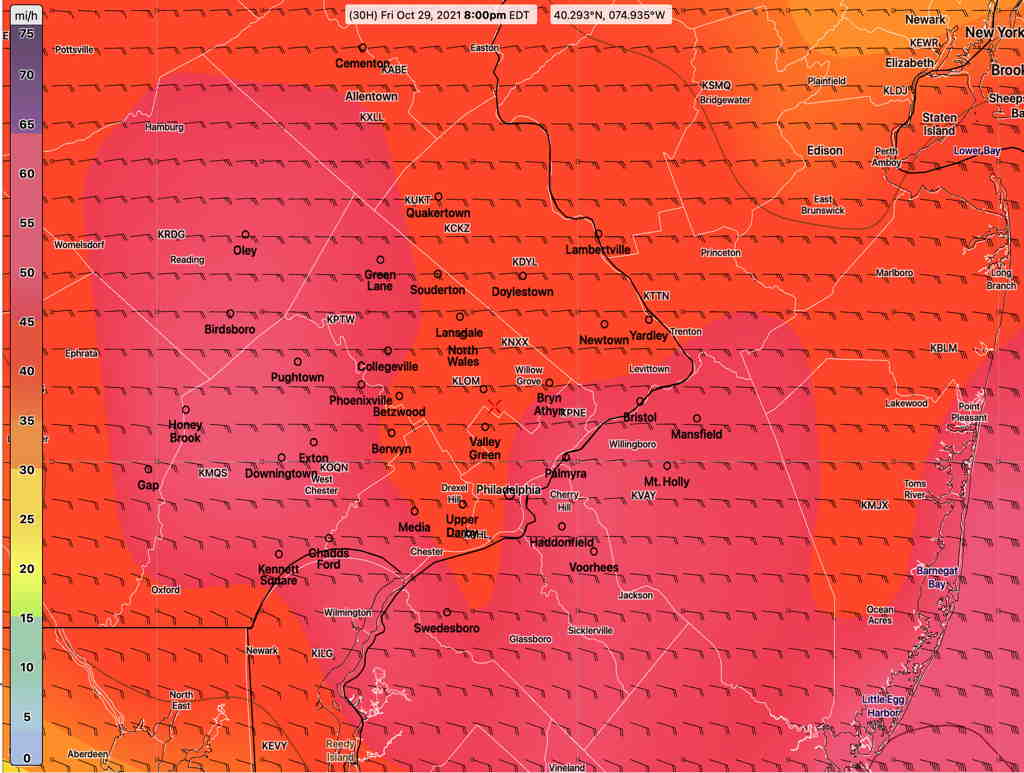 The NBM wind meteogram for Blue Bell has somewhat lower forecast wind gusts, still impressive—