Updated Tue 8:30 AM : The trend continues towards a westward track off the NJ coast, and a merging with a Great Lakes low and associated cold front . The remnants of Elsa are not forecast to be very strong. Just a moisture source for additional rain. Some models have the associated rain east of the storm with little effect here.
What could be more conditional than an if-else (Elsa) storm situation!
I've been following the path of Elsa, as forecast by the GFS, GEFS, Canadian GDPS, the ICON Global and the NBM.
The models have been showing a significantly more westward track for Elsa over the past 24 hours, bringing it closer to the NJ coastline and the Philadelphia area in the late Thursday through Friday time frame.
After several hot days Tuesday and Wednesday, an approaching cold front will bring thunderstorms as early as Wednesday evening and Thursday.
The speed of the cold front will affect the path of Elsa in our region. If the cold front slows down, we will have much more rain and wind.
The latest GFS model has several inches of rain possible this week for the Philadelphia area and eastward, but the NBM rainfall amounts are not impressive right now.
Here's the current GFS model forecast for 7 PM Thursday—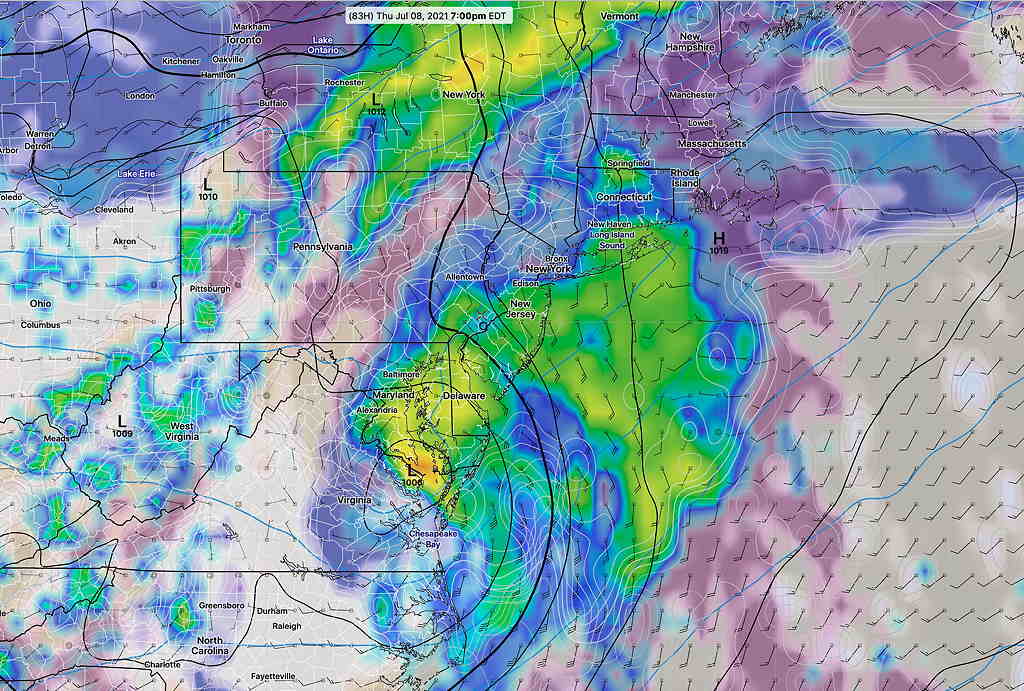 These tropical storm forecasts always to change over time. Stay tuned.