Today's forecast went well and there's little change in the forecast for Sunday.
The models are all on-board for rain on Sunday, with this afternoon's GFS and NAM having a QPF of 2.5 and 1.5 inches water respectively.
Rain starts well before daybreak and is heavy at times, especially in the morning. The models have rain continuing through the day, tapering and ending as late as 6 or 7 pm.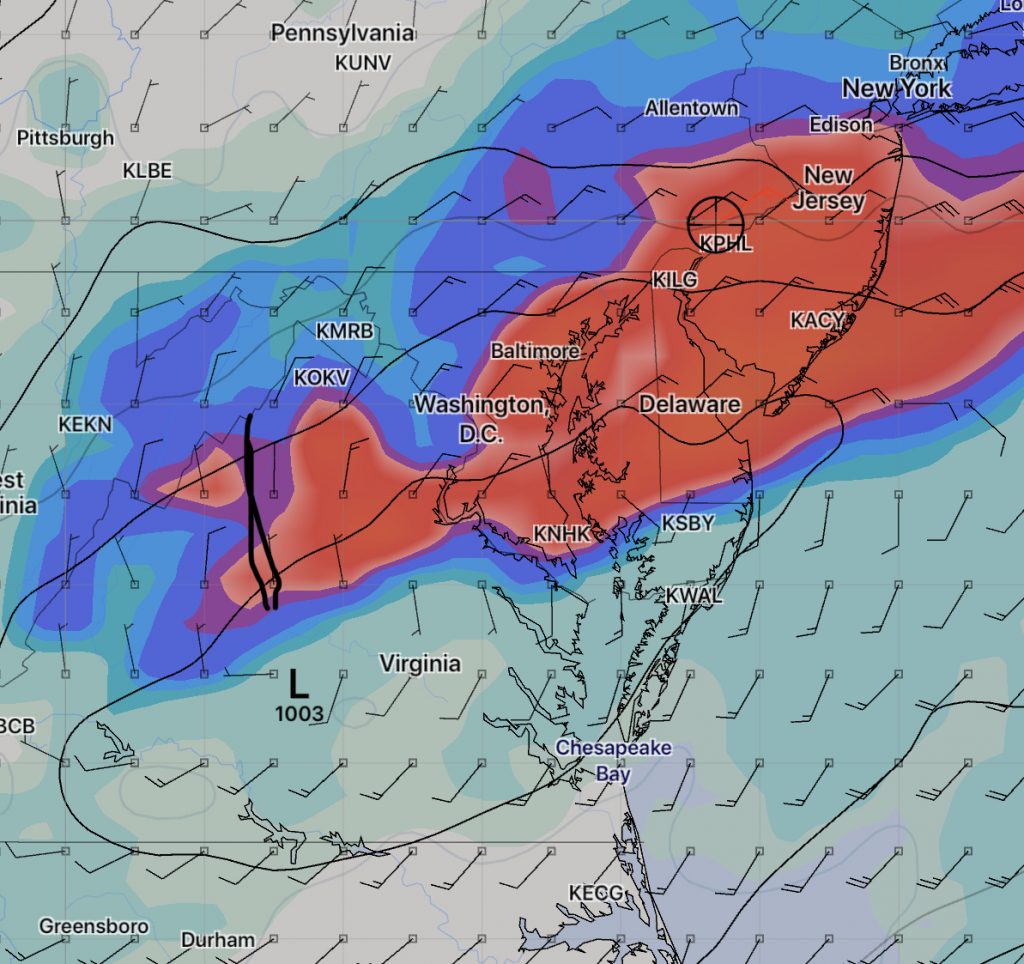 Looking back, the FV3-GFS had the most consistently correct forecast for Sunday.