[su_box title="Weather Forecast  Update Fri 11 PM" box_color="#defcdc" title_color="#000000″]
Latest HRRR  has scattered showers mid morning Saturday.(the NAM keeps these showers further west.) :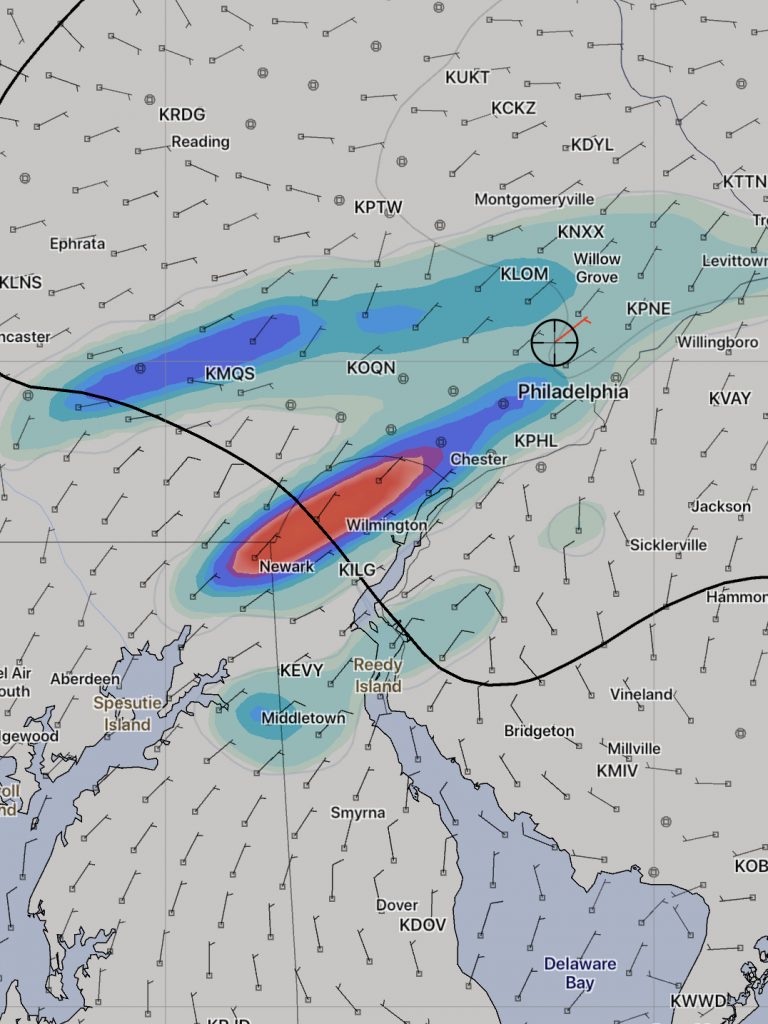 Latest NAM has heavy rain between 8 am and 11 am on Sunday: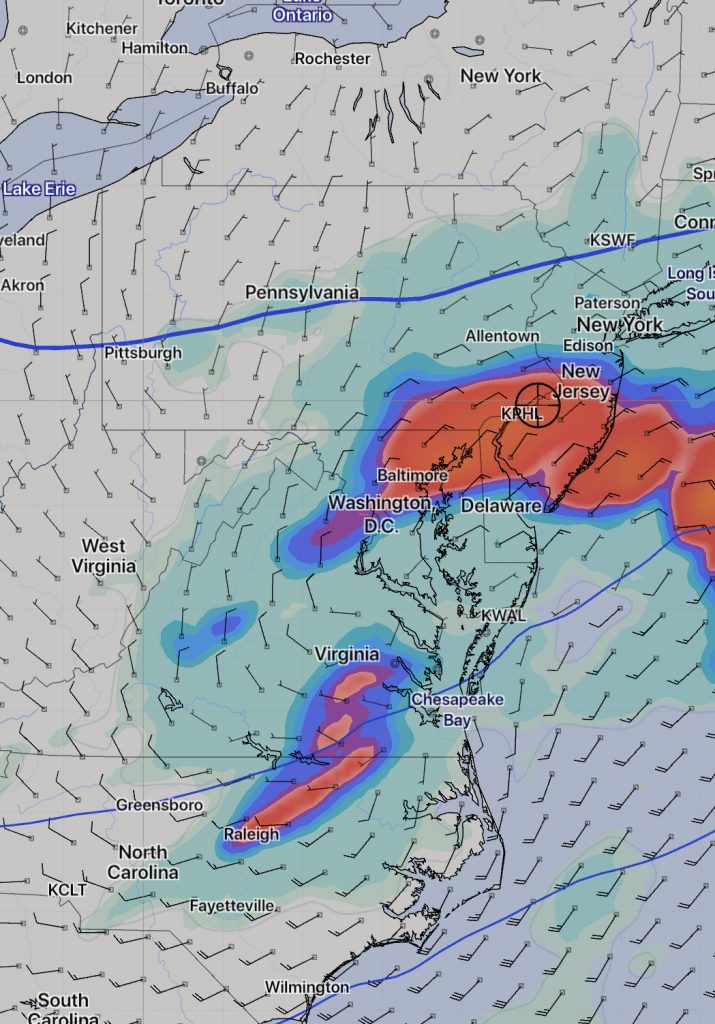 [/su_box]
Some changes in the forecast have cropped up since this morning.
Here's the revised summary from earlier today: A series of weak disturbances emanating from a low pressure system in the Midwest will pass through our area Saturday into Sunday.
The forecast for Saturday has changed significantly. Some rain and scattered showers are expected to develop before daybreak and linger into the morning hours, tapering during the early afternoon. Both the NAM and GFS show this, but there are huge differences in timing and QPF values. The NBM maintains a moderate chance of light on-off showers through the day. High temperatures 72
The main surface low pressure system approaches Saturday night with heavy rain developing after midnight.
For Sunday and the Broad Street Run, depending upon the model, the heavy rain exits about 8-9 AM (GFS) or lingers later into the morning (NBM, FV3-GFS). The NAM is somewhere in the middle. Either way, low clouds, and some light sprinkles or drizzle in an easterly flow will make for a drab day.  It will be windy in the morning. High 64
With such a dramatic shift in the forecast for Saturday, I would expect that additional changes in the forecast are likely for Sunday. Stay tuned.