Today, some low level clouds will move in during the afternoon due to the easterly flow.   Here's the NAM NEST model depiction: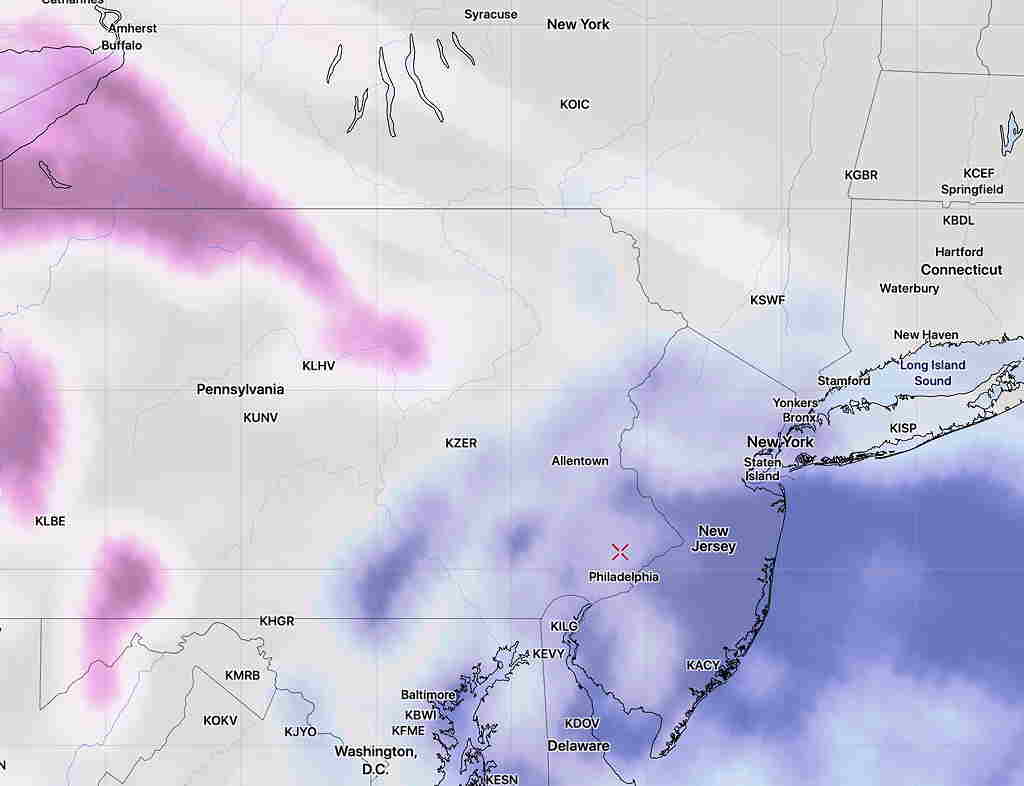 For Monday, a low pressure system moving in from the west will spawn development of a coastal low.
Light precipitation arriving before daybreak Monday will fall when surface temperatures (actually temps are measured 2 meters above ground) will be above freezing in our area,  but areas north and west will have temperatures aloft cold enough for some snow.
NO SNOW near Philadelphia or the immediate suburbs expected.
Here's the snow "critical thickness" lines (red, purple)  for 5 AM Monday morning —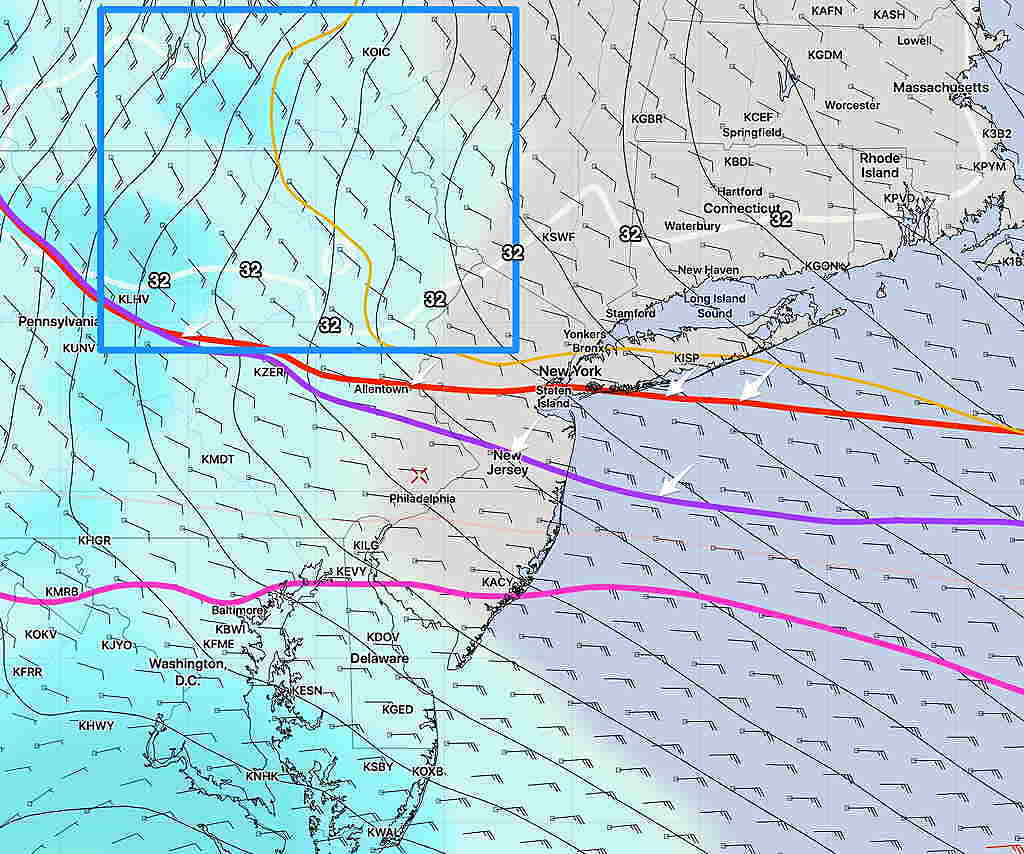 National Blend of Models snow accumulation forecast 6 AM —