[su_note note_color="#defcdc"]Update Tue 09:01 AM —Cancel that Friday storm!
Last night's models totally moved away from predicting a highly phased storm along the coast for Friday.  Wow, what a change in forecast! Most of the rain will move much further south without jet stream phasing.
So I think that's probably it with any snow this winter.  [/su_note]
Well, there hasn't been much 'weather action' here this winter.  However, this coming Friday might be the last possibility for any winter weather this year.
There's much uncertainty about the nor'easter that's expected to develop in the western Atlantic, but the trend has been for a deep and jet stream phased storm that comes closer to the coast. All models have some form of precipitation, mostly rain for our area.
However, thermal profiles suggest that while we might not get much, if any accumulation, the precipitation may fall as wet snow Friday afternoon.   Basically, the temperatures near the surface are expected to be above freezing, but this highly dynamic system with a closed upper low will have cold air at critical levels for snow to form.
Here is the current GFS forecast for Friday afternoon—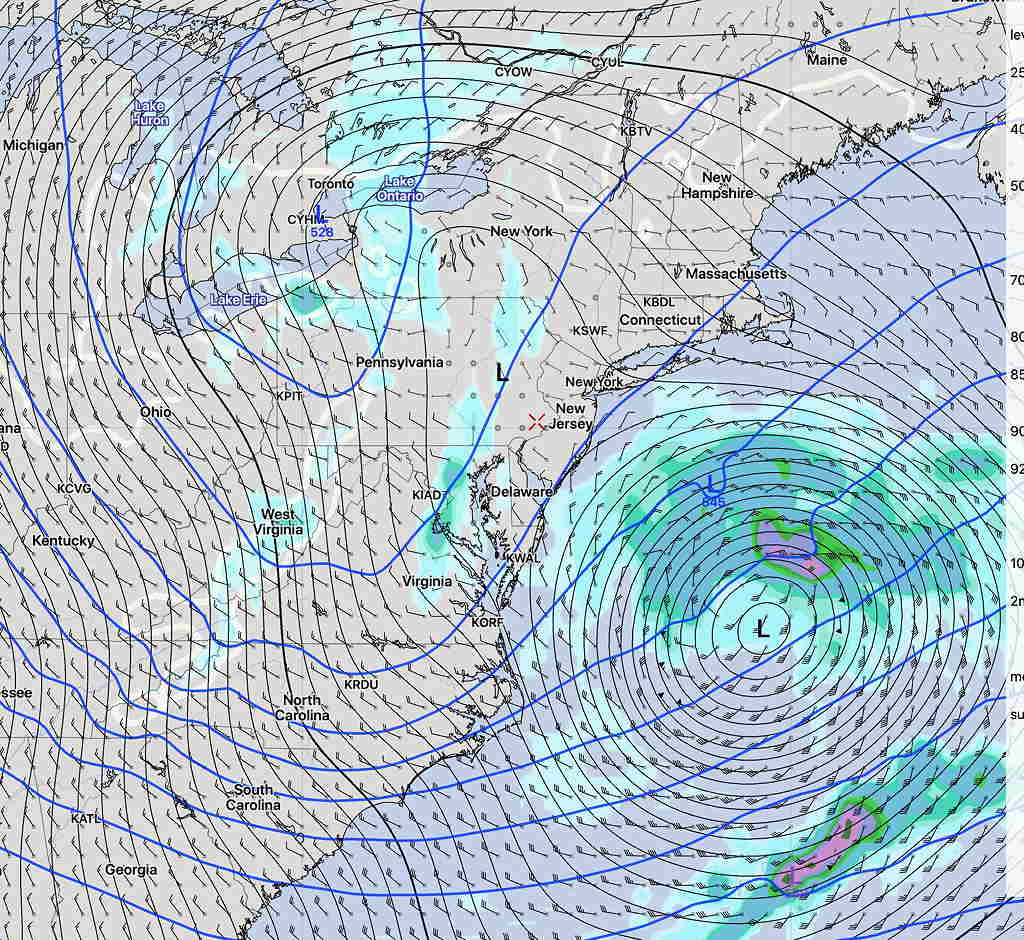 Here's the current Canadian GDPS  forecast—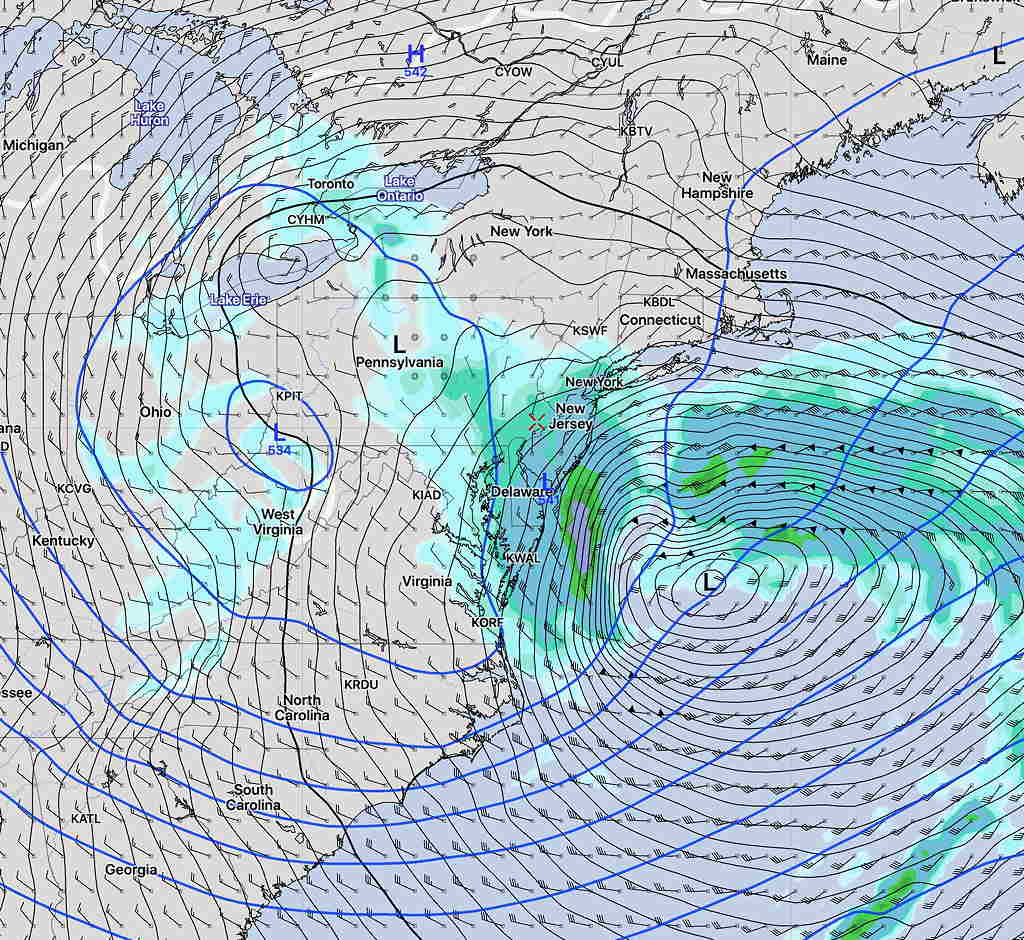 It just bears watching.  Sometimes these storms seem to come out of nowhere this time of year, when in fact, the models are suggesting something interesting in this time frame.  Stay tuned.