Low pressure and rain moves through Wednesday night into Thursday with a warm front slowly advancing through the day on Thursday.
Thursday will be mostly cloudy after the main rain event ends late Thursday morning.
The warm front approaches on Thursday and moves through with considerable cloudiness before daybreak on Friday.
For Friday, temps will reach the mid and upper 70s, considerable cloudiness with breaks of sunshine expected.  Sometimes, the models underestimate the amount of sunshine and the high temps may be higher than currently forecast.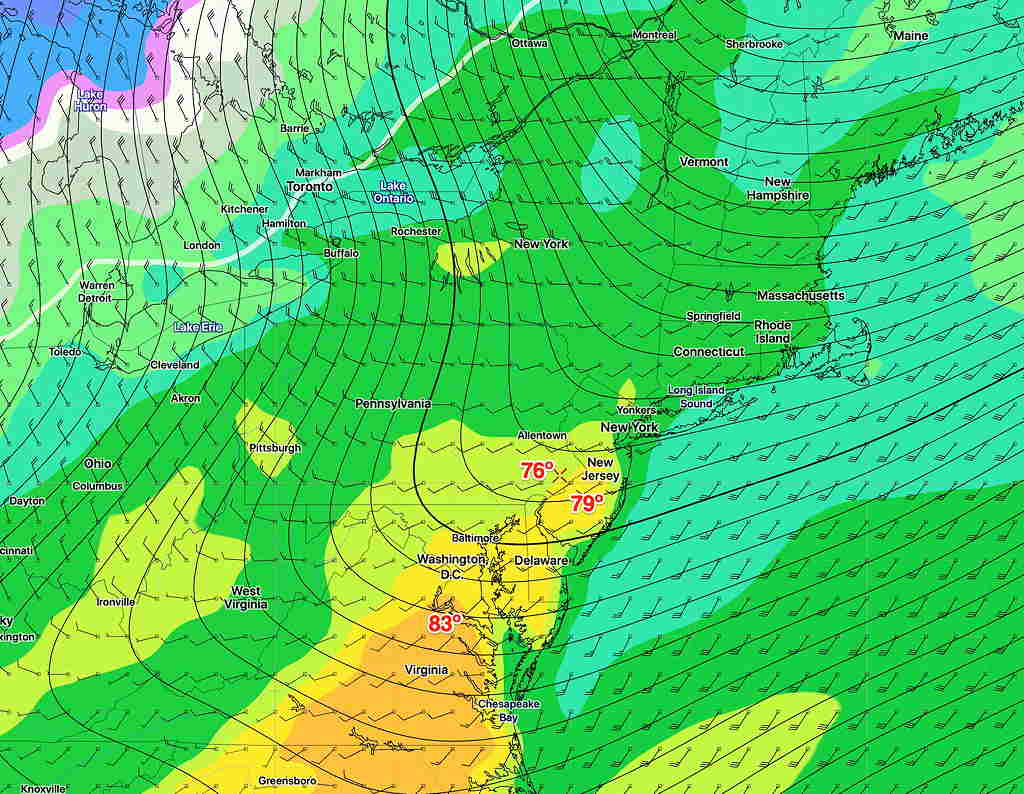 Here's the EKDMOS (Ensemble Kernel Density Model Output Statistics high temperatures—