Update Mon @ 8:05 AM — I spoke too soon. I think I see some flakes out there! Faith in the models restored!
---
Update Mon @ 7:47 AM — It reached 50º in Philadelphia and 47º in Blue Bell last night between 2-3 AM.
The models show the current showers we're getting as snow showers, but it's too warm in the lowest 2000 feet of the atmosphere and it looks like rain to me.
Some radar feeds incorrectly categorize what we're getting as snow. The MRMS correctly shows what's happening now—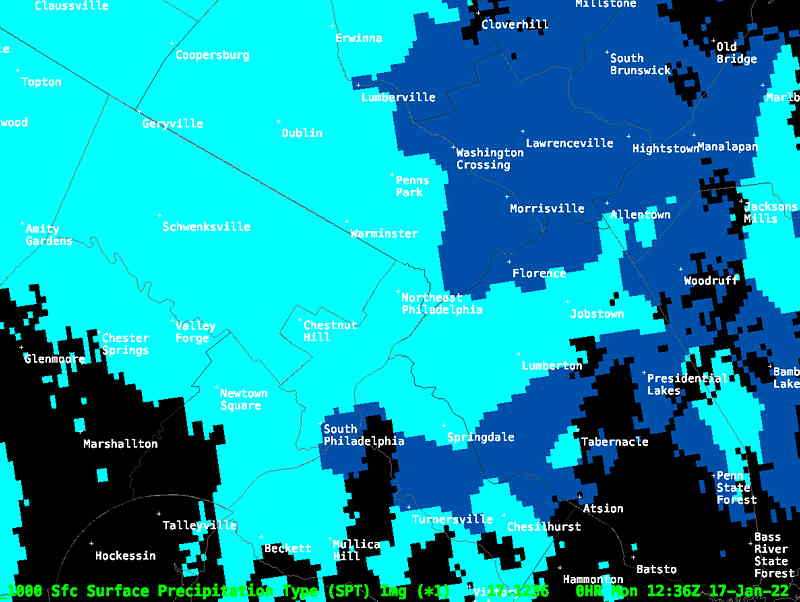 Look for windy, cloudy conditions today, temps in the 30s.
---
It looks like the coming week will be colder than average with another chance of sleet or snow on Thursday.
---
Previously Posted Fri 5:23 PM —
Sunday
It will be sunny and very cold Sunday morning. Clouds move in about 1 PM. Snow starts between 5 and 7 PM and quickly mixes with and changes to rain about 10 PM. Up to an inch is possible before changing to rain. (Details have not changed since my earlier forecast.) High temperatures in the 20s during the day will rise to 39º by midnight.
The total QPF (quantity of precipitation falling) is predicted to be on the order of 1.25″ water, but only about 0.2-.0.3″ will fall as snow.
Some areas in the far-western suburbs may have a more extended period of freezing rain.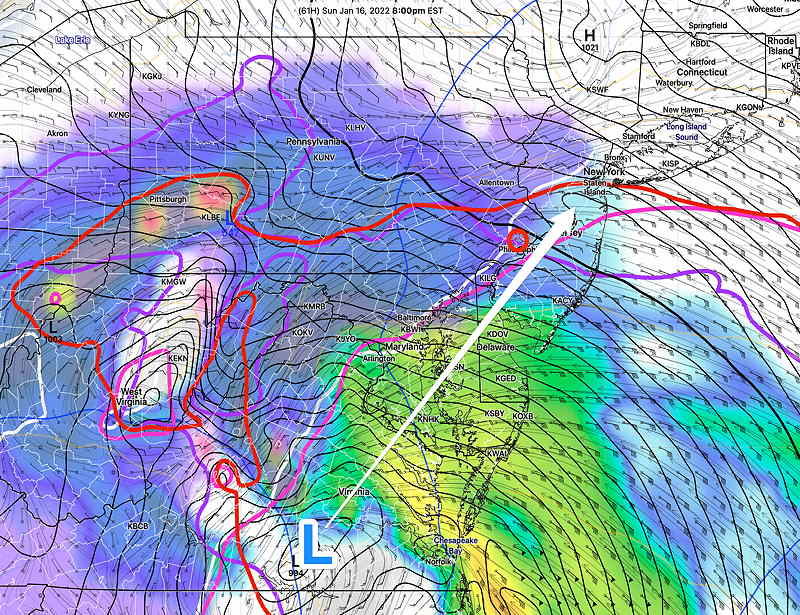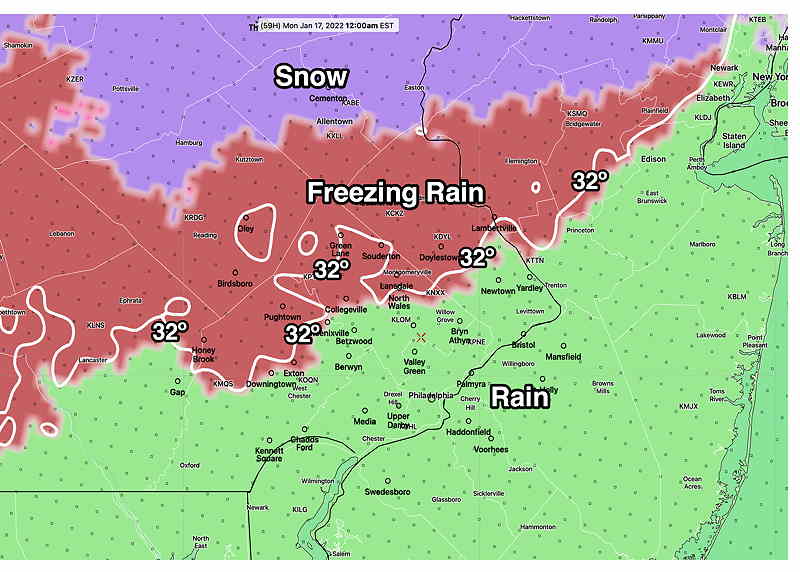 [/read]
In the Philadelphia area and immediate surrounding counties, it changes to all rain. If you were to go out and measure the snow at midnight, you'd find maybe 1 inch of snow in the immediate PHL area, but with most of the precipitation expected to fall as rain after midnight, there will be about 0- 1/2 inch of heavy, slushy mess by the morning. Rain ends before daybreak.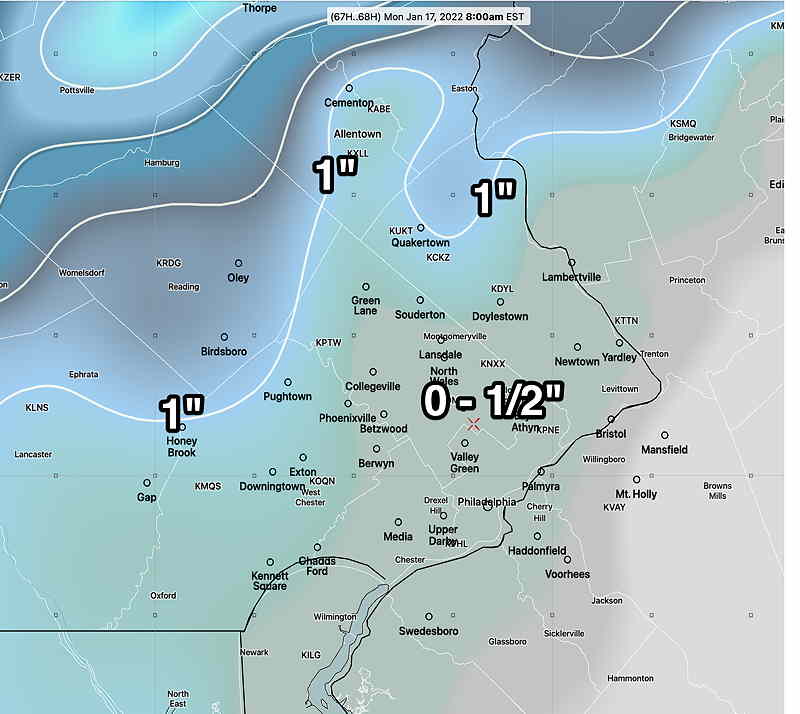 Some snow showers possible during the morning. Temperatures do not go below freezing until Monday evening.
Considerable cloudiness Monday. Some snow showers possible late Monday afternoon or evening. Gusty winds in the afternoon.