Updated Thu 10:35 PM — Tonight's models have moved away from widely scattered showers for Friday. Additionally, they've moved away from Friday's cloudiness as well. Looking at the humidity fields, I wouldn't be surprised if there's some periods of low clouds on Friday. I guess we'll see.

---
Updated Thu 7:30 PM — Friday's weather forecast will be interesting. Many models show sunshine and fair weather clouds. The higher resolution models show sunshine with periods of clouds and very widely scattered sprinkles from mid morning into the afternoon, especially northern areas.
---
Update Thu @ 11:40 AM — The moderate rainfall we're getting Thursday morning will taper off about 2-3 PM Thursday afternoon. Clouds linger with a few very widely scattered showers.
Things improve considerably Friday through Sunday as the low pressure system that has been persistent will move away. High pressure will dominate through most of Sunday. A southwesterly flow of more summer-like air will move in.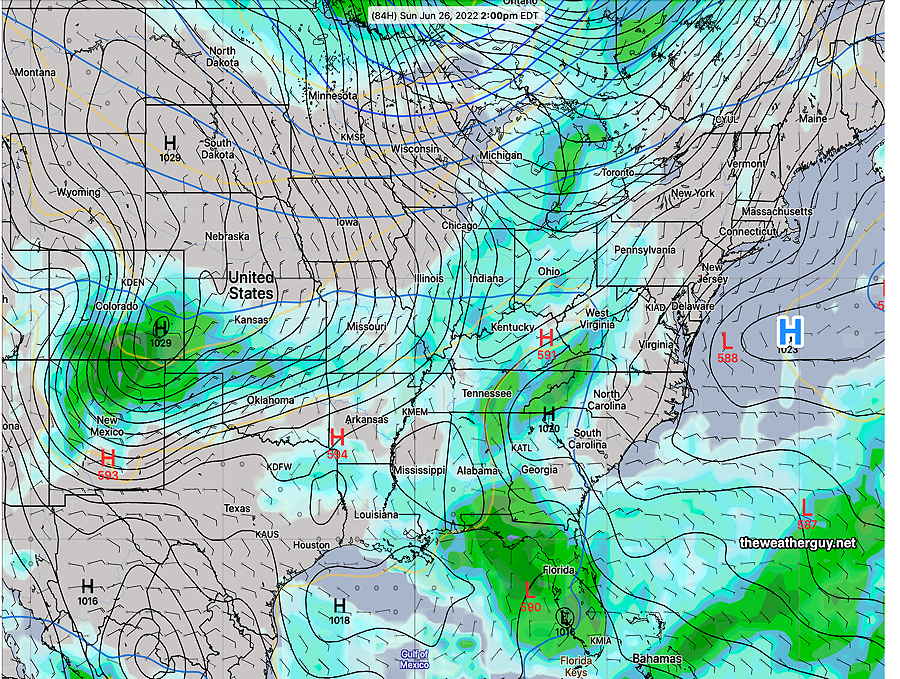 ---
Update Wed @ 7:58 PM — The most recent models show rain lingering into early Thursday afternoon before ending. We may see some light rain as late as 2-3 PM. Considerable lingering cloudiness. Some heavier rain expected in the morning Thursday; here's the latest RAP model accumulated rain—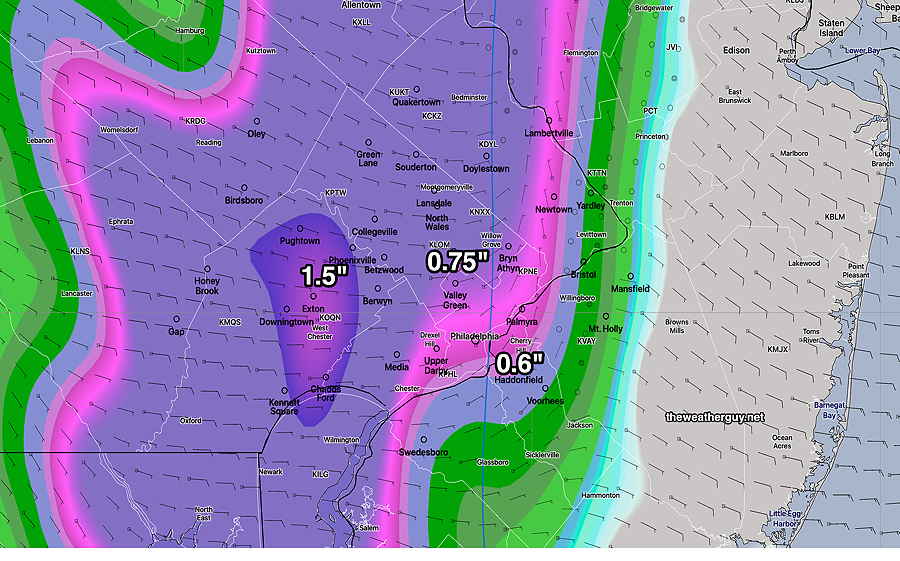 Updated Wed 6:02 PM — Current radar and water vapor imagery around 5:40 PM looks pretty close to the 06z HREF forecast (2 AM run) from this morning—
No sign of the usual summertime Bermuda High effect; it's well out to our east.
I expect changes in the forecast as the week unfolds. Much depends on the position of that upper low. Stay tuned.
---
---