Updated Sat 10:35 PM — Current Sunday forecast looks good. High temps 90-92°, dew points low 60s. The approaching cold front won't affect us until Monday morning.
Showers and thundershowers Monday morning and early afternoon with the cold front likely will not be severe in our area. Some areas of heavy rain possible.
---
The upper air low pressure system will finally move out allowing high pressure and an upper air ridge to move in bringing much warmer conditions, above seasonable average temperatures. (average highs are 83º Blue Bell and 85º Philadelphia)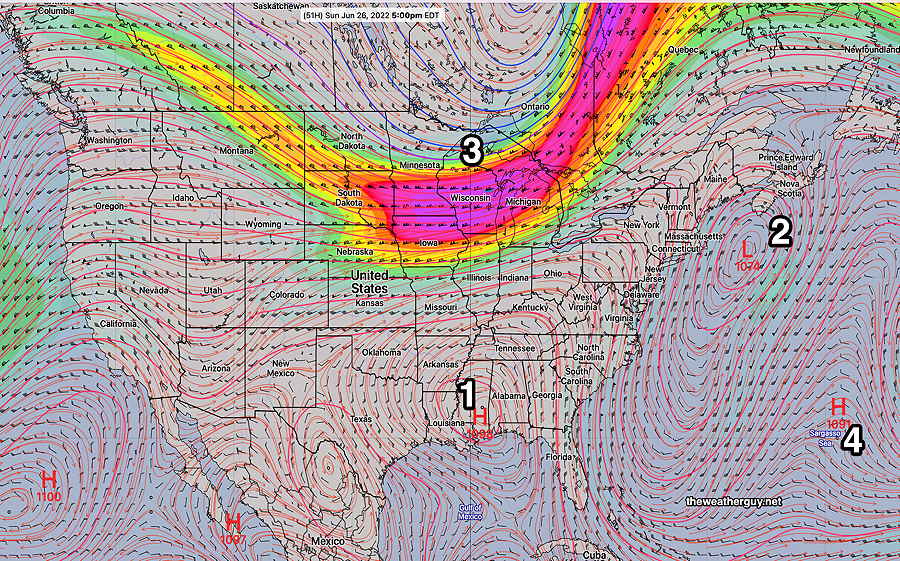 Sunday
Sunny and somewhat warmer. Lower dew points in the low 60s. High temperature 90.5º ± 3.5º NBM model, Blue Bell PA.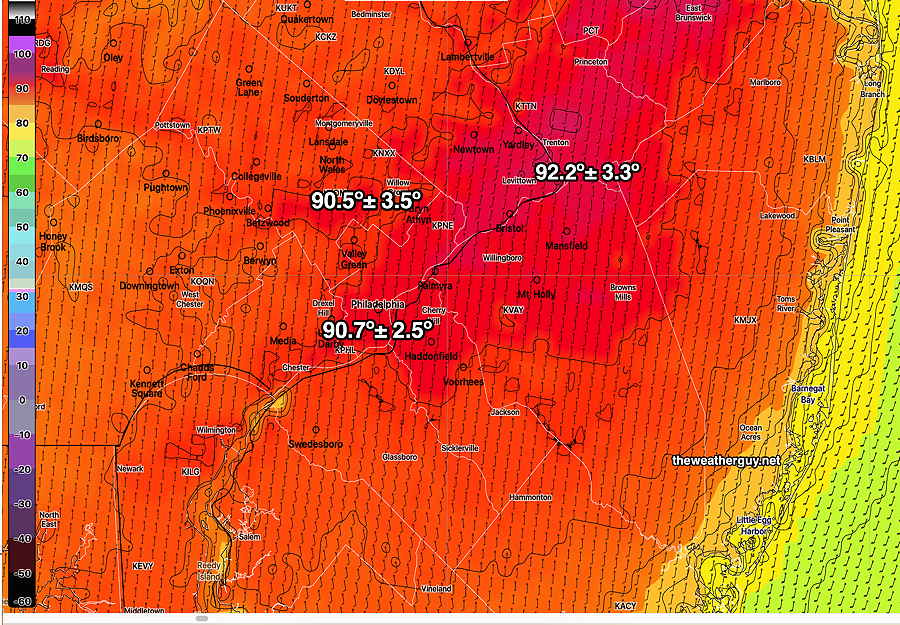 A cold front moves in late Sunday evening and overnight with showers and thunderstorms into Monday morning.
---
---