Updated Sat 7:48 PM — Sunday will be sunny. Still very windy. Wind gusts 30-40 mph. High temp 73.4º ± 1.5º NBM model Blue Bell. (Average seasonal high this time of year is 83-84°)
---
Update Sat @ 10:25 AM —
Forecast Review— Despite the lack of most models' support, instability cloudiness did develop during Saturday morning. Why the models don't seem to forecast this very well is a mystery to me, but I've seen it happen many times in similar setups.
Increasing sunny breaks and sunshine should begin during the afternoon; I'm basing this on the ICON and ECMWF models which did show this cloudiness.
Updated Fri 11:06 PM — Tonight's models have backed away from the Saturday morning cloudiness.
Update Fri @ 5:59 PM — Forecast Updated in below
High pressure builds in behind a cold front Friday. We'll be under the influence of high pressure at the surface and low pressure aloft—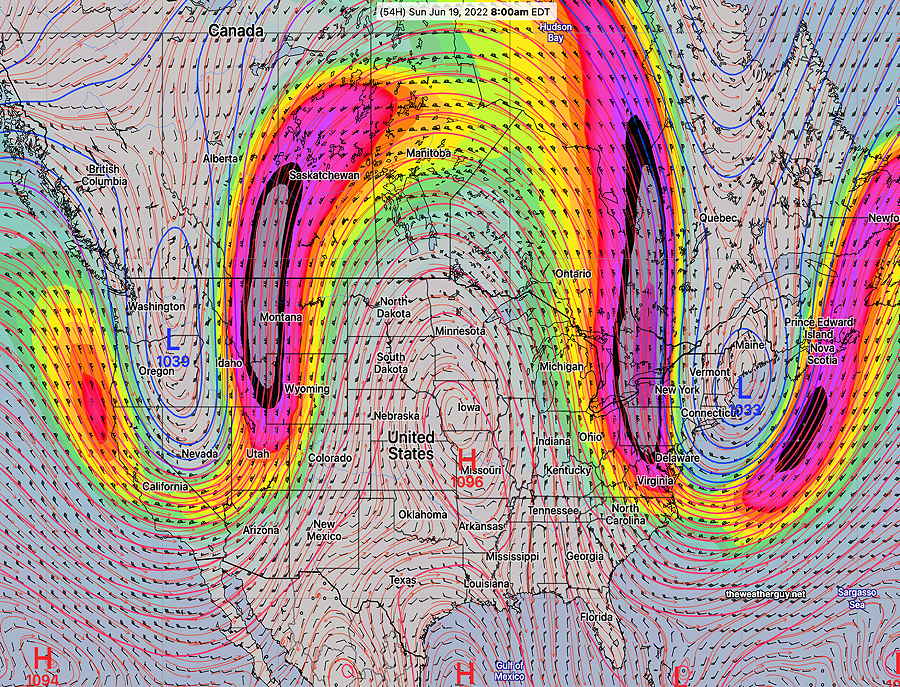 Sunday
Mostly sunny and delightful. High temp 75.0º ± 2.5º NBM model Blue Bell.
---
---