Today's models came in with a better forecast for Sunday and Monday, although there are still large differences between the GFS and NAM.
Basically, the models have returned to keeping light precipitation just to our south for Sunday afternoon and it should stay rain free during the daytime hours Monday. So most of the remaining weekend should be dry until Monday evening.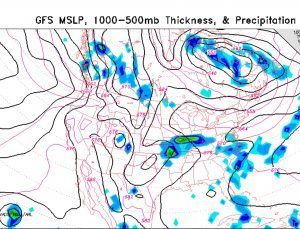 That said, some cloudiness may creep up from the south during the day on Sunday, and the exact degree of cloudiness will be difficult to nail down in advance.  More cloudiness further south. Monday will likely be mostly cloudy.
Rain should hold off until Monday evening.  The GFS has heavy rain for PHL Monday evening, but the NAM has it north of our area.
Confidence in this forecast is a bit lower than average.
Sunday 3pm update: The above forecast is holding for Sunday and most of Monday, but the NAM and GFS have come together, with showers moving in by mid or late afternoon Monday.