Update Tue 7:25 AM— The forecast models have all moved away from a coastal storm for Thurs night and the weekend. Any storm developing will move south and east, away from us.
---
Update Mon 8:12 PM — Watching the low possibility of a coastal low this weekend.
---
Cold air descending from Canada will cause a dip in the jet stream and bring colder, below seasonable average temperatures to our area from Tuesday into Friday. (Average seasonal highs are in the 58-59º range.)
The front that precedes that colder air will bring some showers on Tuesday.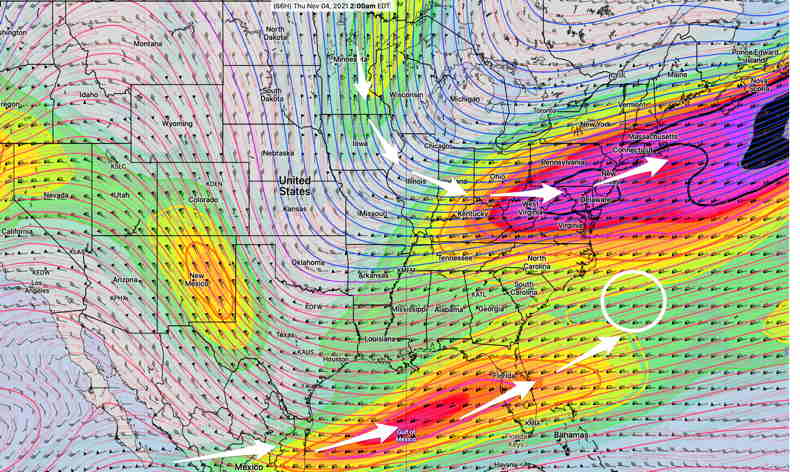 Most models show that any possible low pressure development from interaction of this jet flow with a southern stream jet impulse will be weak and remain off-shore.
Of interest is the current SREF and ICON models, which show enough cold air to the north aloft to support snow (red line is the 540 thickness line) but surface temperatures currently forecast well above freezing. (Click on image for a larger view.)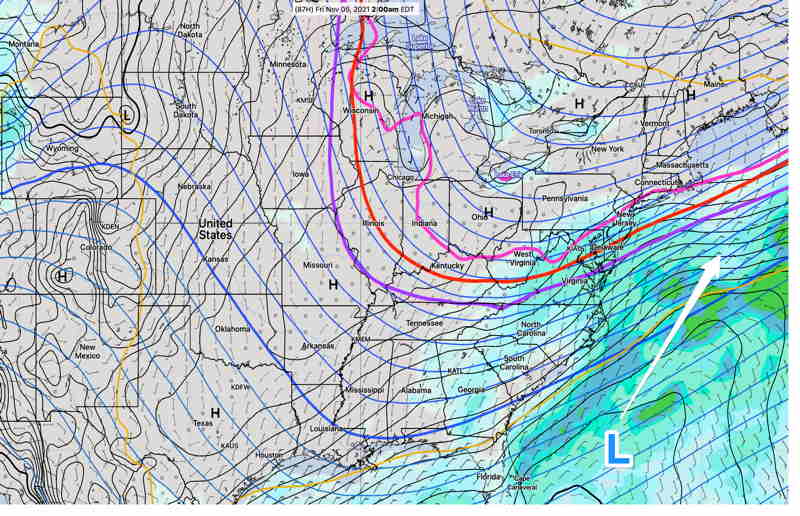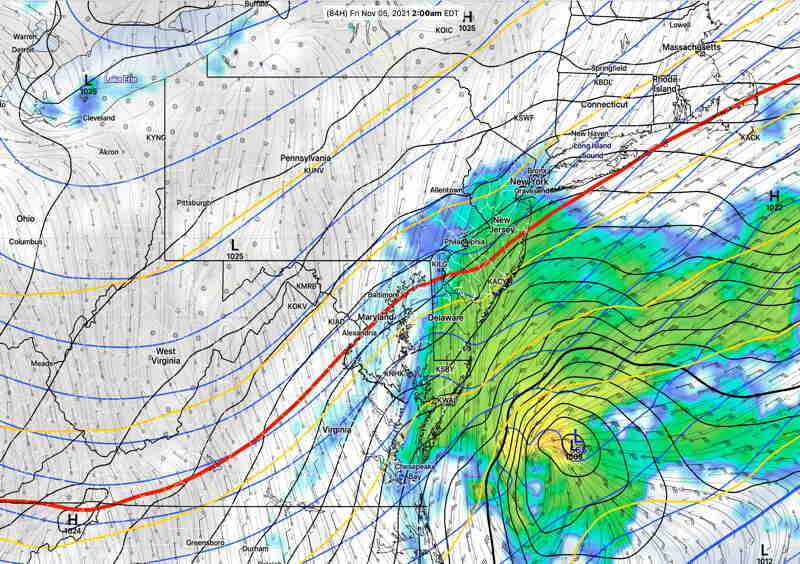 Stay tuned.