As mentioned earlier this week, a coastal system will form in the western Atlantic but the upper air flow will move it east of our area.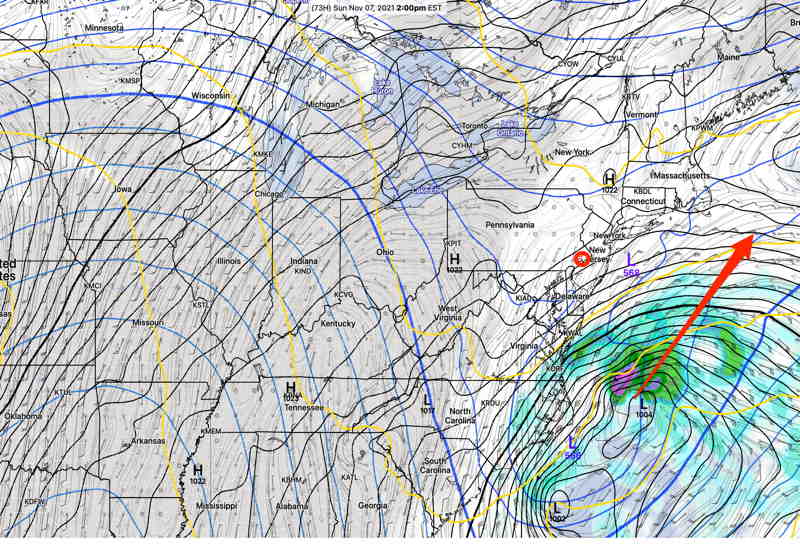 For our area, high pressure extending down along the east coast will both block the northern movement of the coastal low and provide continued somewhat colder than seasonal average temperatures for the weekend.
The coastal low will throw some moisture back towards us, resulting in some periods of cloudiness, mostly of the higher cirrus type, on Saturday and a bit more cloudiness on Sunday.
Average seasonal high temperatures are in the 57-58º range, but we'll likely be a few degrees below that range.
So, a relatively quiet period weather-wise for the weekend and several days afterwards as moderating temperatures move back next week. Another cold outbreak the end of next week.
And, of course, it's the end of Daylight Saving Time on Sunday. The only good thing I can think of about the change back to Standard Time is that the new weather models, particularly the GFS, are available before bedtime.