[su_note note_color="#ffffff"]Updated Thu 08:59 PM — Tonight's model blend shows a high temperature on Friday of 94.6° sd 2.8° (Blue Bell) 96.6° sd 2.0° (Philadelphia Airport).[/su_note]
A  summertime pattern will deliver a fairly uneventful weekend forecast and fairly nice weather for the 4th of July weekend, although there are some questions about some cloudiness on Saturday.
Note that this pattern is not the usual Bermuda high off the east coast, but instead a high pressure ridge in the center of the country and a slight trough over our area .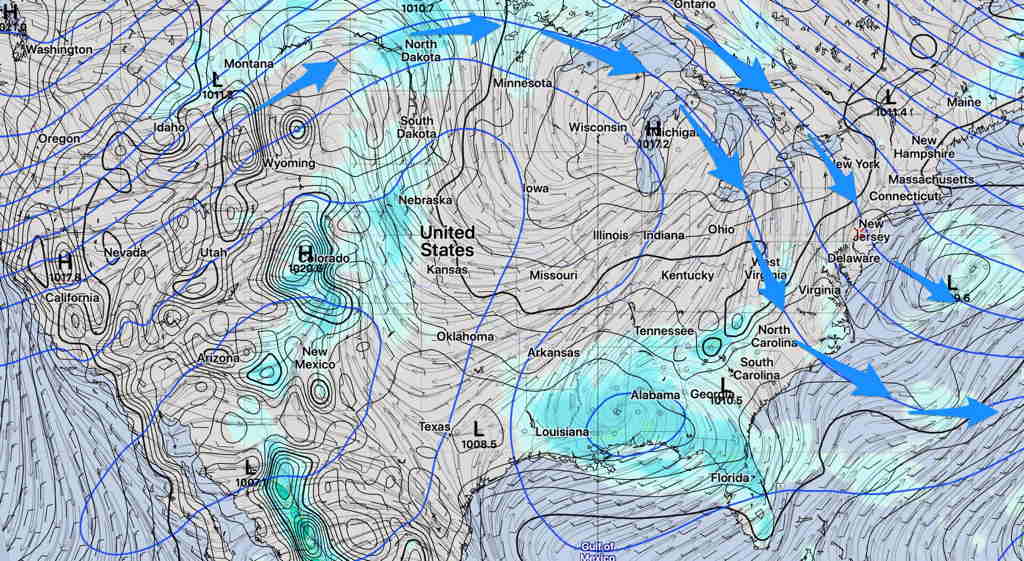 The trough's upper cyclonic curvature will allow some typical late afternoon thunderstorms, very widely scattered almost every day.  Most areas will remain dry and the dry weather pattern I spoke of last week is still with us.
The highest temperatures will occur on Friday (Hi 94º) but a backdoor cold front from the northeast will move through Friday night as a result of a small wave in the upper flow.   This will give us an enhanced chance of widely scattered showers and thunderstorms Friday evening.
Saturday, after the passage of this front, will have northeasterly wind flow.  Some models (notably the GFS version 16, experimental) have some cloudiness Saturday afternoon with some afternoon showers.   High 87º.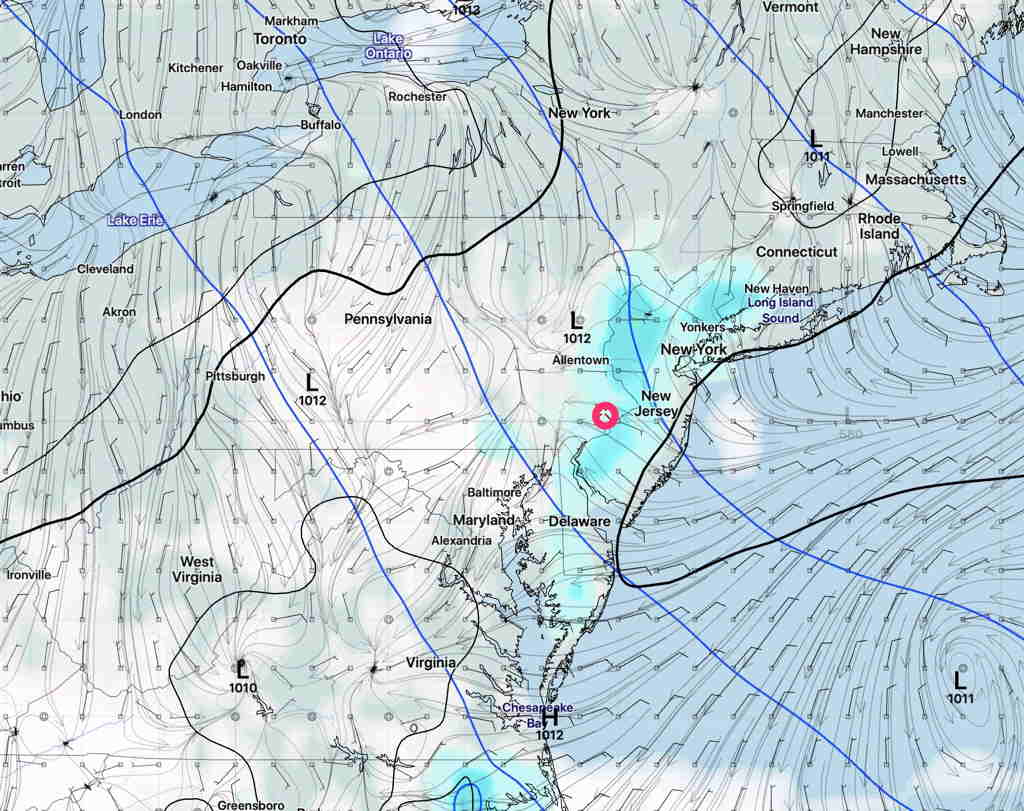 Sunday looks to be sunny and warmer, high near 89º.