Hurricane Dorian continues to follow the track predicted by the greatest consensus of models.
Here's the current COAMPS-TC forecast track, which like many other models, has the storm brushing the South Carolina and North Carolina shores—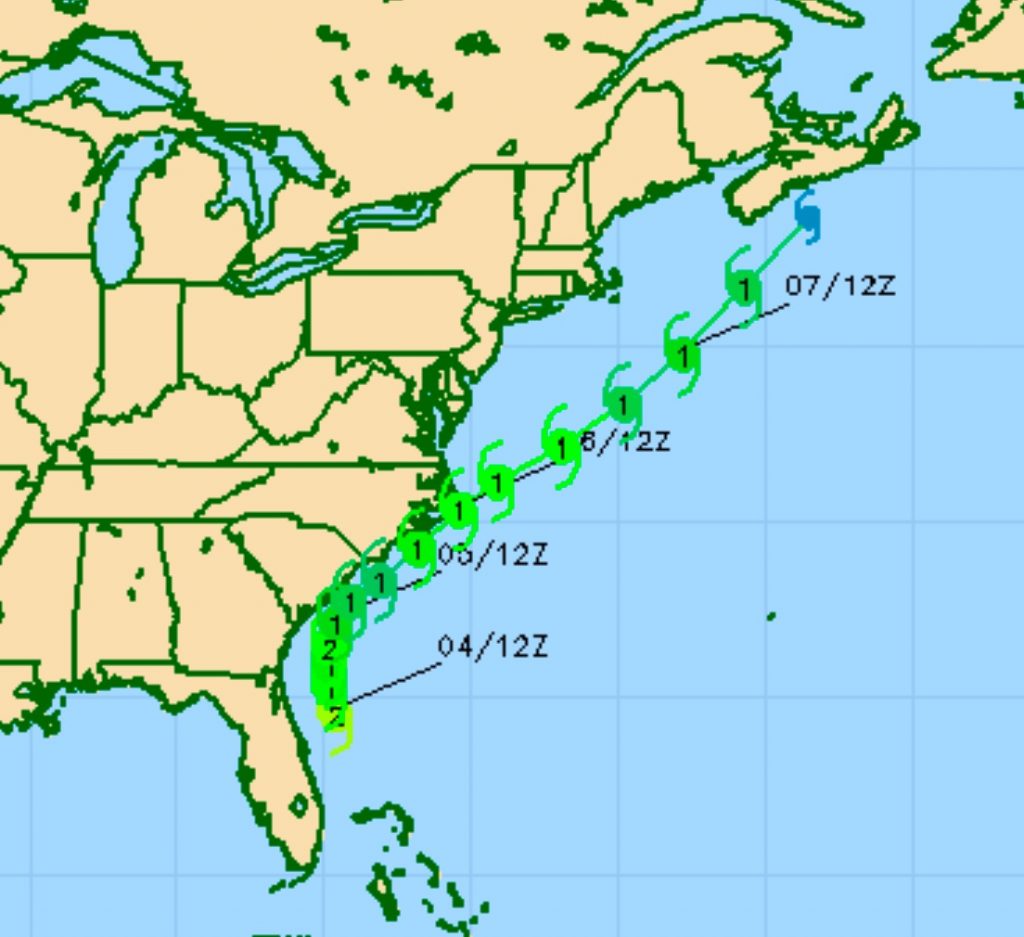 Hurricane Dorian will affect our area at a distance of Friday.  Here is the latest SREF (Short -Range Ensemble Forecast) for Friday afternoon.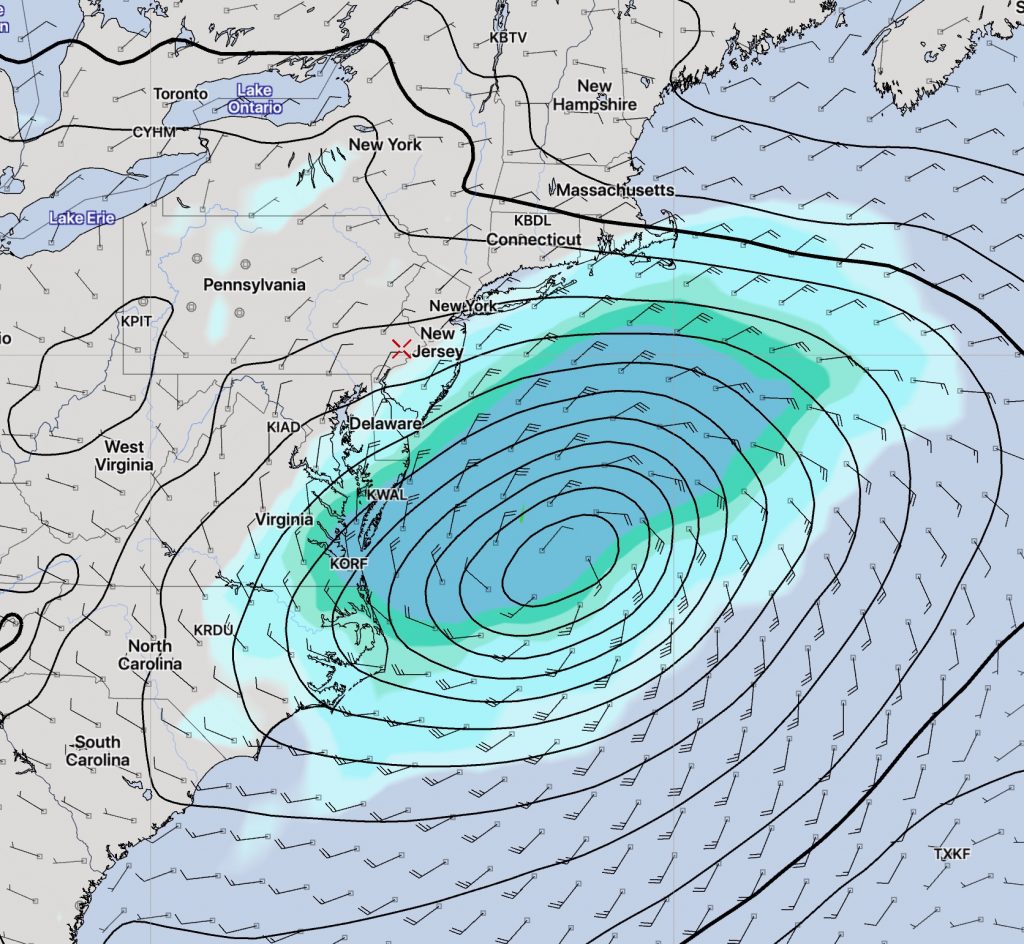 A chance of light showers at the Jersey Shore, windy conditions for Friday.  (The GFS and NAM keep the shore dry.)  Winds 20-25 mph with some higher gusts.
Cloudy conditions expected even into the Philadelphia area.