[su_note note_color="#d9f2da"]Sat Evening Update: Skies clear early Sunday morning, based on the latest models. [/su_note]
The forecast is little-changed from the forecast "outlook" I posted yesterday.
Friday's easterly flow will shift to a southeasterly flow ahead of a warm front that attempts to move through Saturday.
Saturday will be quite cloudy; any showers are expected to hold off until Saturday evening and Saturday night.  High 76.
A weak cold front moves through late Saturday night or just before daybreak on Sunday accompanied by light showers.  The front slows as it passes through.
Most models have clearing early Sunday morning, but the latest NAM suggests that some cloudiness may linger into mid or late morning Sunday and longer at the shore.
Sunshine is expected by Sunday afternoon with high temperatures about 82.
Tropical Storm (#09) is expected to intensify off the Georgia/South Carolina coastline.   Most models have it blocked from moving north, up the coastline.  It may become a Category 1 Hurricane.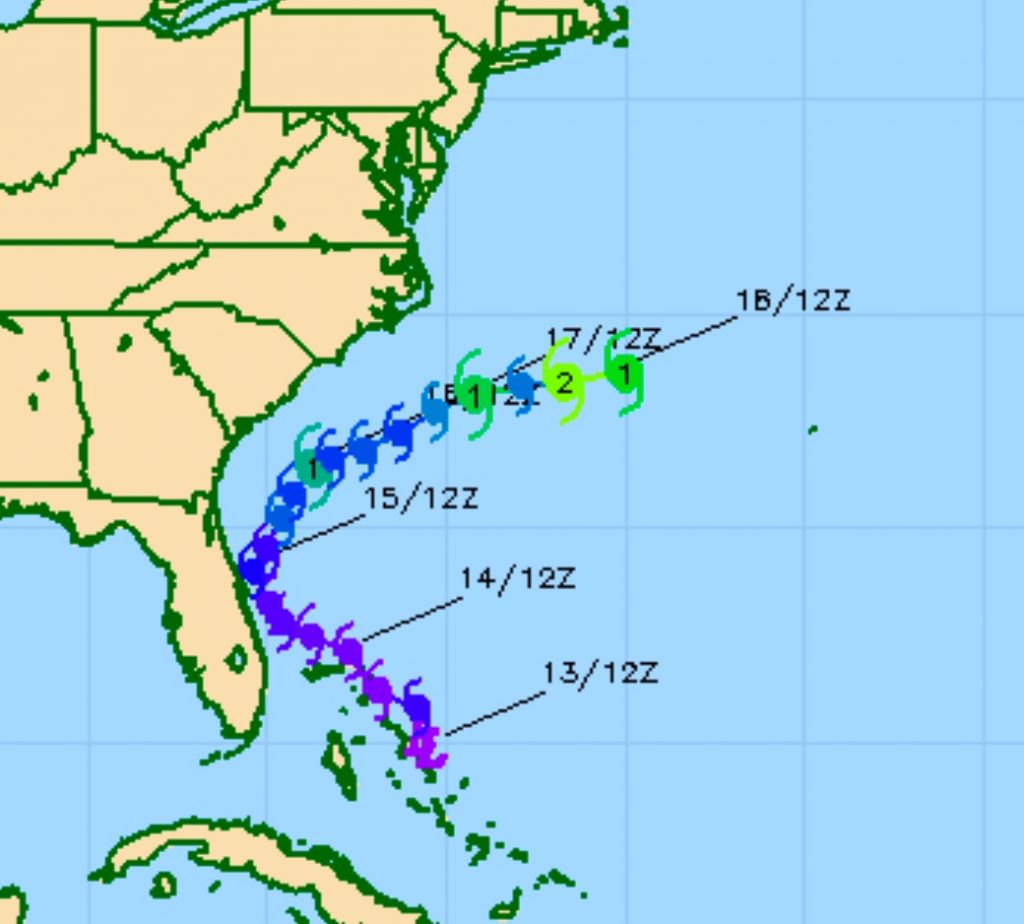 Tropical storms seem to reduce the accuracy of the model forecasts.  We'll see how it goes this weekend.