From earlier this evening
Update Wed 8 PM: Today's models are essentially unchanged. A break in the rain still expected between 6 and 10 pm Thursday evening. The models are showing windy conditions and mild temperatures
.
Earlier today…
Update Wed 8 AM: Last night's models continue to show a relative dry slot between 6 PM and 10 PM for Philadelphia and areas east for Halloween Trick or Treat.   It will be a
small, tight window of opportunity
, since it may be raining as late as 5-6 PM before the break in the rain occurs and the heavy rain moves in 10-11 PM.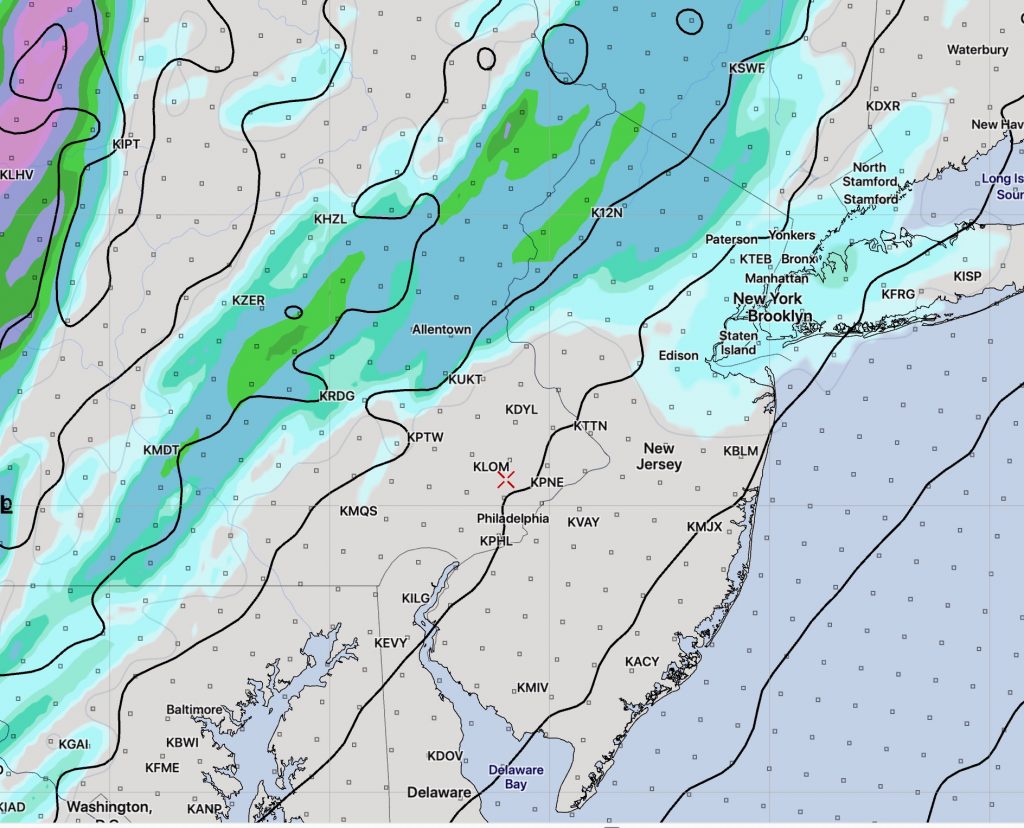 from Monday:
No doubt, everyone has heard that Thursday (Halloween) will be a wet day, but the question is, will it be raining during the Trick-or-Treat evening hours?
In the weather world, Thursday evening is the distant future, but I thought I'd chime in on the current model forecasts for Philadelphia on Thursday evening.
The models are in surprising agreement right now that the early evening hours will have a hiatus in the rain. 
A warm front moves through earlier in the day Thursday with rain and showers. Once the warm front passes, very mild temperatures (near 70) are possible late afternoon and early evening on Thursday.
Right now, Thursday evening appears to be in the relative dry slot after the warm front passes and before the cold front moves in about 11 PM.
For a change of pace, here's the current CMC Canadian Global Model  forecast.  (The NAM and the GFS show similar forecasts for the early Thursday evening.)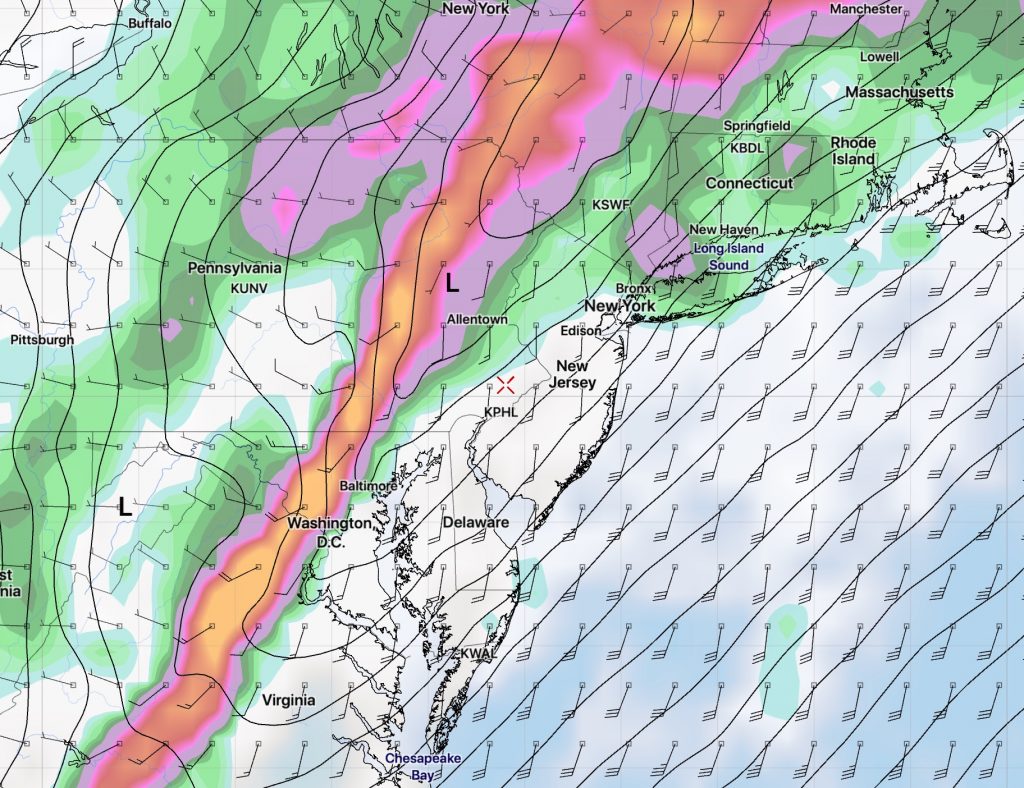 Again, a timing change of the frontal passage of just a few hours will render this optimistic forecast outlook meaningless.