[su_box title="Sunday Update " box_color="#defcdc" title_color="#000000″]The forecast posted below on Friday evening remains on target. Rain will taper off and end between 2-4 PM from west to east. The cold front has already moved through about 11 AM this morning.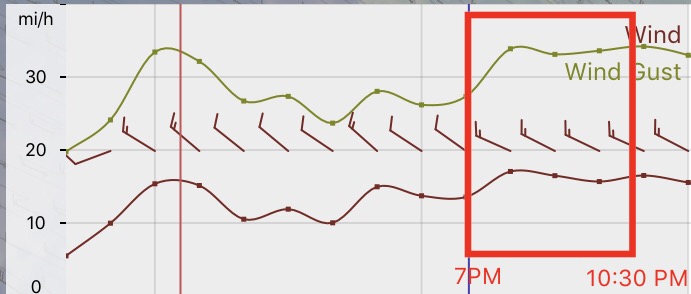 Temperatures for the Phillies game tonight will start near 50º and fall to near 40º by the end of the game. Winds NW 15 mph with gusts over 30. [/su_box]
[su_box title="Saturday Morning Update " box_color="#defcdc" title_color="#000000″]Forecast remains on track. High and middle clouds through the day.

Winds become a bit gusty in the afternoon.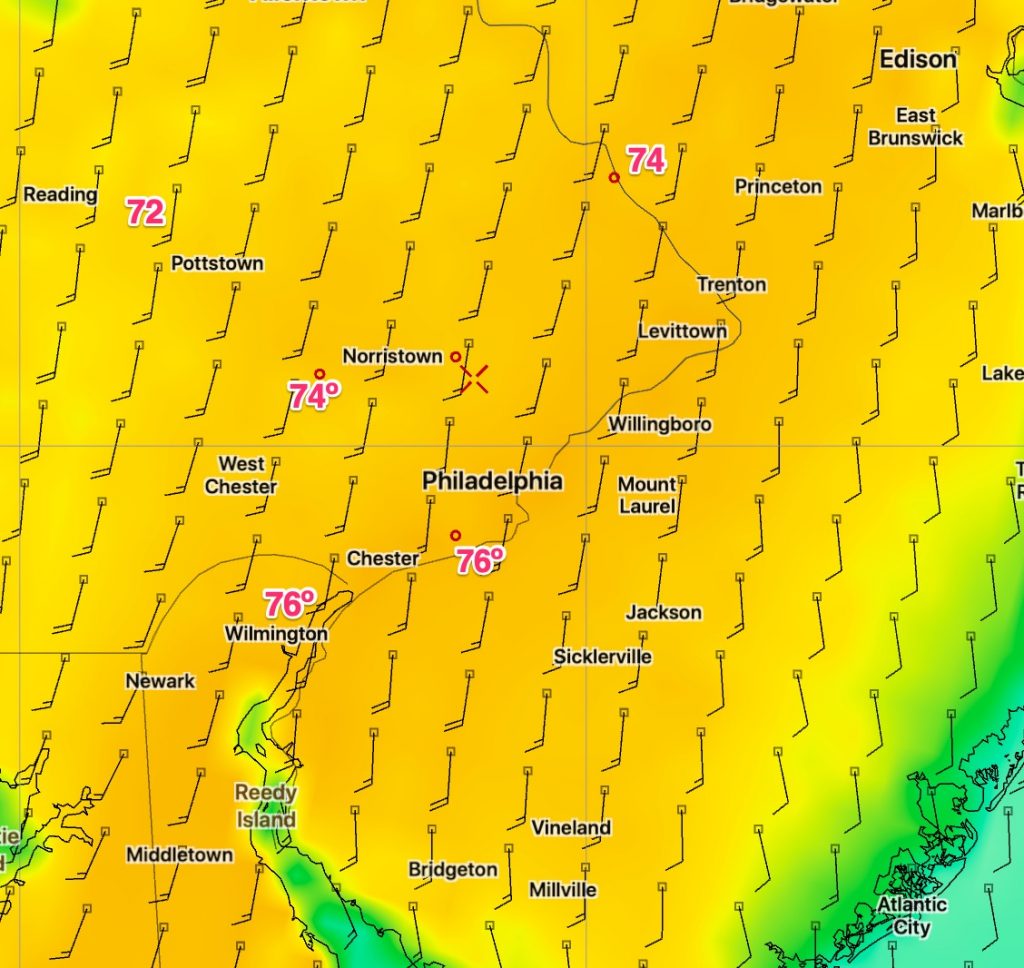 [/su_box]
from Friday evening…
A diffuse warm front that gave us the [unpredicted] light showers today will slowly move north by Saturday afternoon. (The models didn't pick up on this until just a few hours before the showers started.)
[su_note note_color="#d9f2da"]Update -Tonight's NAM shows high temperatures 73-77 degrees for Saturday. [/su_note]
For Saturday- A southeasterly flow of warm air will bring unseasonably warm temperatures, along with enough mid and high level moisture aloft to create high and mid-level cloudiness.  High temperatures are forecast in the 70-73º F range for the Philadelphia area, despite this cloud cover layer which may at times be significant during the day.  Winds light from the southeast in the morning, shifting to the south and increasing somewhat after the warm front passes in the early afternoon.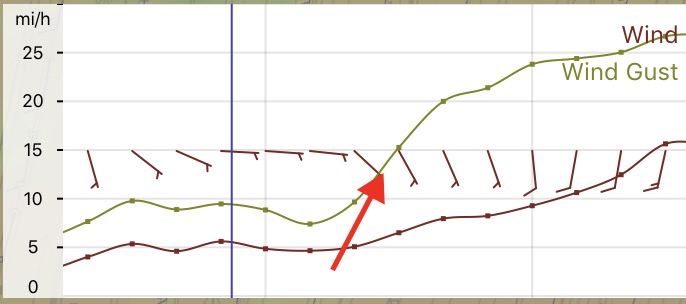 [A cold front approaches later on Saturday night into Sunday morning.  The cold front is expected to bring showers to our area between 9 AM and 3 PM on Sunday as it moves through.   It will be cloudy for much of the day, possibly clearing late in the afternoon. There is some uncertainty about the timing of the showers ending, as low pressure developing along the front may cause the light showers to linger.  Total rainfall is currently expected to be less than 0.20 inches water.
High temperatures will be early in the day Sunday, before the frontal passage and will fall through the 50s during the afternoon, reaching the 40s by evening and near freezing by Monday morning.