Last Updated
The statistical models are still showing a high in the low to mid 70s on Saturday! However, it doesn't look like it will be all that sunny, as the GFS is showing considerable mid and high level cloudiness for Saturday.
On Sunday, a cold front moves through during the morning.  The actual front moves through about 7-9 AM accompanied by showers.  There is considerable spread with how quickly (or slowly as the case appears) that showers and clouds will move out after the frontal passage.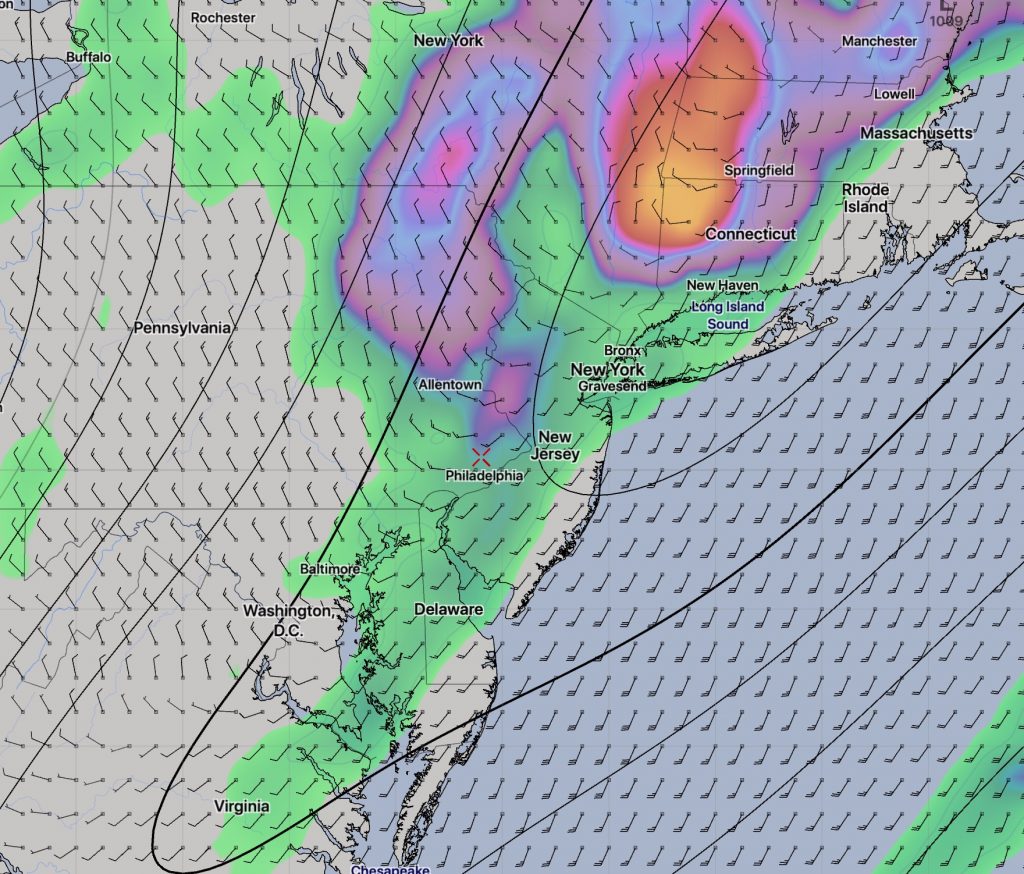 Some of the models are showing low pressure developing along the front to our south, keeping considerable clouds in our area and maintaining the chance of showers, especially in NJ on Sunday.  Temperatures drop into the 50s behind the front.
It's a few days away and I'll have a better handle with my regular Friday evening forecast.