Update Saturday morning. The short range models show signficantly less stratocumulus cloudiness than the NAM. I guess we'll see.
Following a cold front Friday evening, high pressure will build in for Saturday and Sunday.
After today's very warm temperatures, Saturday and Sunday will be much chillier.  Winds and some clouds on Saturday will make the day feel even colder.
Saturday will start sunny, but cold air aloft will result in a considerable amount of instability stratocumulus cloudiness at times, especially late morning and early afternoon.    It will be windy and gusty. High 46-48.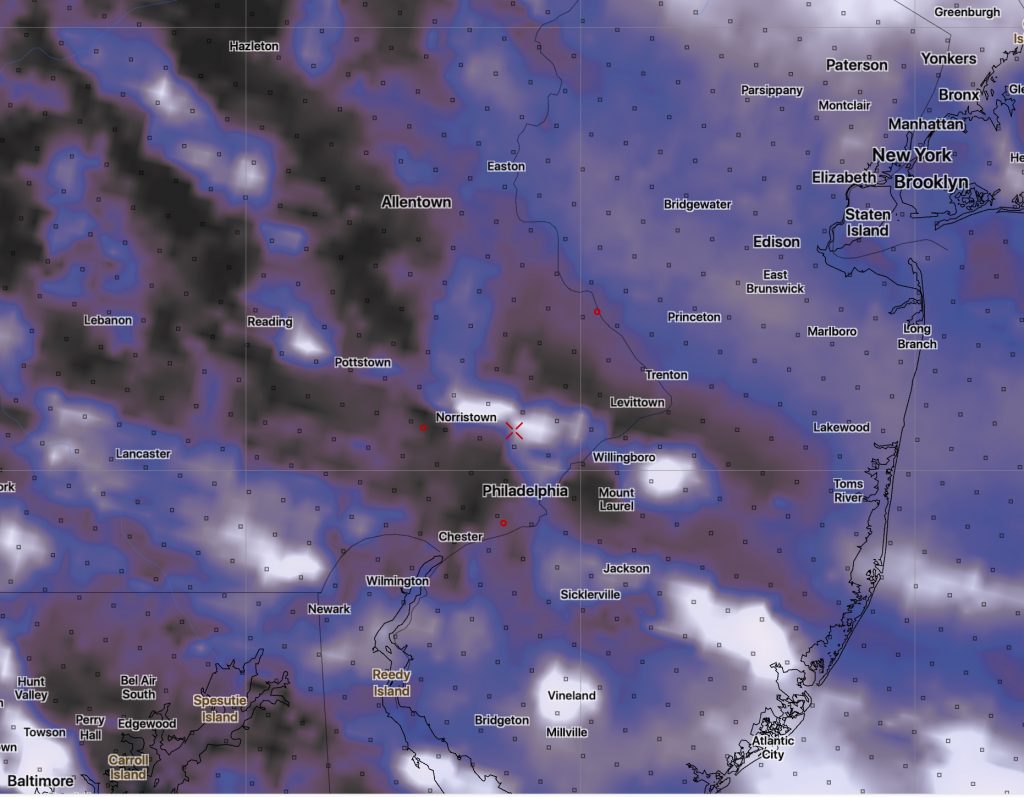 Sunday will be sunny with light winds.  Temperatures will still be below average, with a high of 45.
Average high temps are about 54ºF for Philadelphia.