Using the high resolution NAM-NEST, the following are the probable snow totals for our area: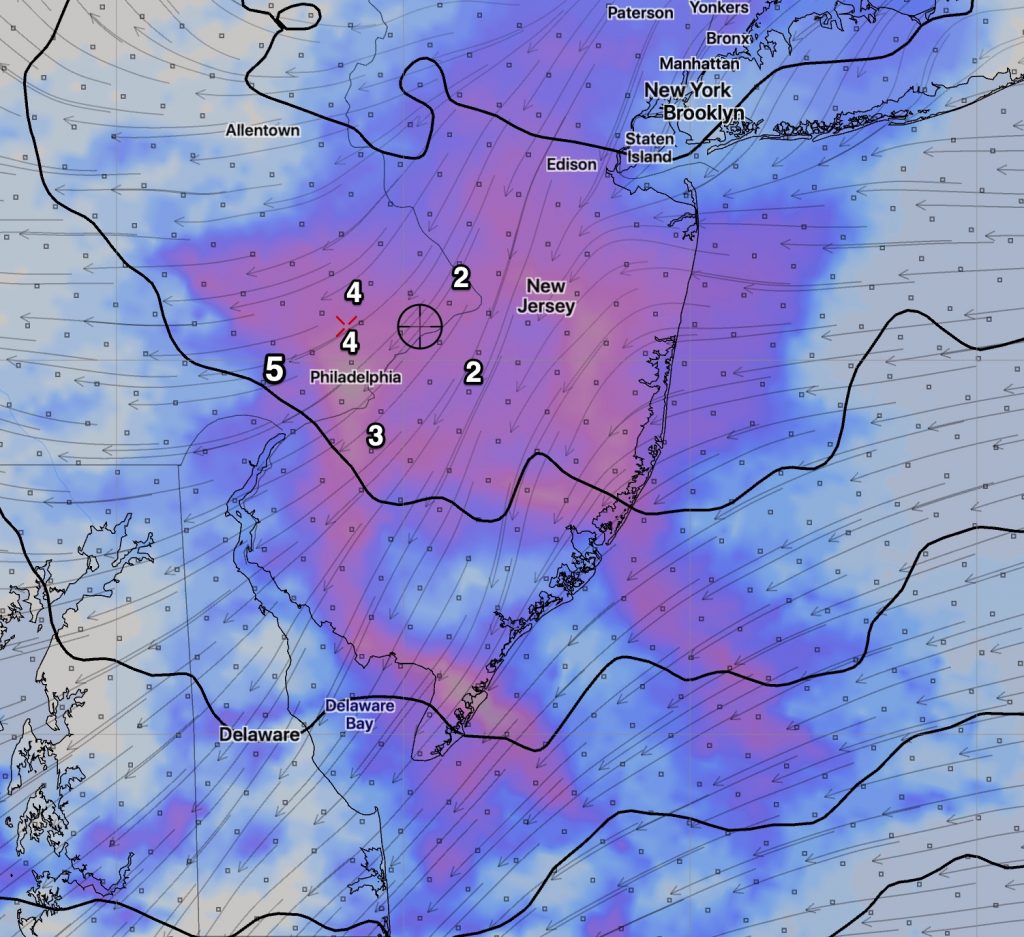 The last NAM data has just become available. QPF values have increased to 0.38 inches water, falling as snow.  Snow starts about 3-4 AM and ends between 7 and 10 AM Friday.  A fast burst of moderate snow.  Total snow accumulation about 4 possibly 5 inches, based on this data.
One more thing….tonight's NAM is forecasting another round of snow (2-3 inches) late Friday night ending Saturday morning. Tonight's GFS is much warmer for Friday night and has rain.
Still too early to call the storm for Sunday evening, but temperatures appear too warm to support snow.